Hybrid buses Man for San Sebastian, 14 units by the end of 2018
Hybrid buses by Man for the Basque city of San Sebastian. By the end of 2018, Dbus will have 14 new 12-metre hybrid buses Man Lion's City Nl Hybrid (A37). The order has been approved by the Board of Directors of Dbus and the San Sebastian City Council. In the same city are in operation some electric […]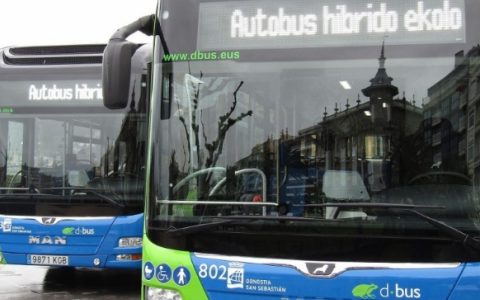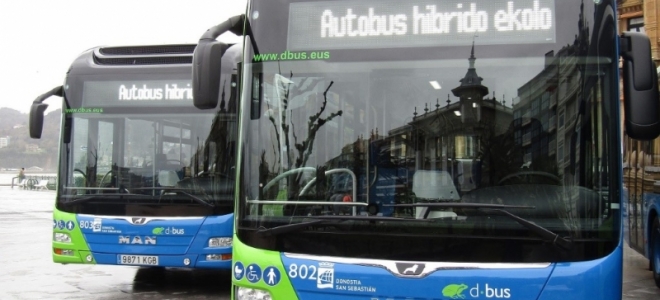 Hybrid buses by Man for the Basque city of San Sebastian. By the end of 2018, Dbus will have 14 new 12-metre hybrid buses Man Lion's City Nl Hybrid (A37). The order has been approved by the Board of Directors of Dbus and the San Sebastian City Council. In the same city are in operation some electric buses i2e manufactured by Irizar, whose e-mobility plant is 20 km far.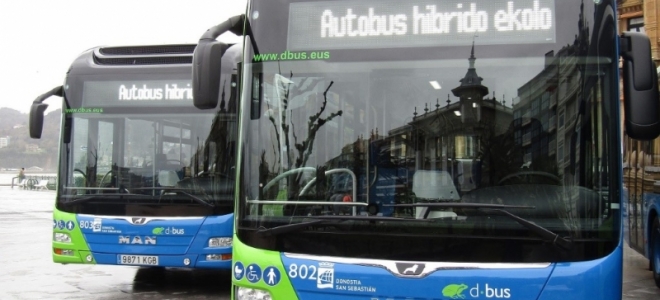 Dbus, fleet renewal with Man hybrid buses
Dbus is the company that manage the public transport of San Sebastian, touristic city on the Cantabrian sea. These 14 new hybrid buses, as reported by Revista Viajeros, will gradually replace the company's oldest diesel buses, continuing with its fleet renewal plan. In this way, an annual reduction in CO2 emissions of 350 tonnes is expected. When these new hybrid buses will start operation, approximately 45% of the 12-metre Dbus fleet will be electric-hybrid. The purchase requested an investment of 4,632,600 euros, which will be financed through a bank loan
Man hybrid buses regenerate braking energy
The Man hybrid buses regenerate the braking energy, with smoother braking, better conservation of the mechanical braking elements and maximum use of the energy storage system.
They have the new Arrive & Go function, with which the bus operates exclusively in electric mode when it approaches a stop, during and when it starts to travel without emitting gases or polluting the environment. The vehicles will run on the different Dbus bus lines. They have two usb chargers to charge the electronic devices for free during the trip. All the lighting of the vehicles is led, which allows for greater energy savings, including that of the exterior signs, which allow greater visibility.
(Picture: Revista Viajeros)