De Lijn bets on hybrid buses. 84 vehicles out of a 146 units order for VDL
Electric-hybrid-diesel order by Flemish public transport company De Lijn, that turned to VDL Bus & Coach placing an order for 146 buses. The main part is made up of hybrid buses. Indeed, 84 Citea SLE-120 Hybrids are together in the order with 7 Citea-120 Electric and 55 articulated Citea SLFA-180 in diesel version. It'll be […]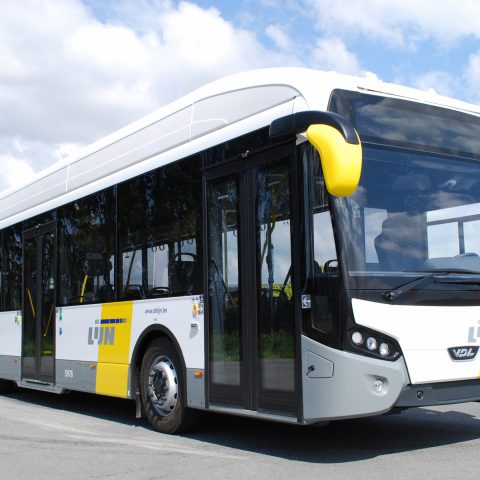 Electric-hybrid-diesel order by Flemish public transport company De Lijn, that turned to VDL Bus & Coach placing an order for 146 buses.
The main part is made up of hybrid buses. Indeed, 84 Citea SLE-120 Hybrids are together in the order with 7 Citea-120 Electric and 55 articulated Citea SLFA-180 in diesel version.
It'll be the first time VDL Bus & Coach deliver electric buses to De Lijn. Besides, the operator is strongly betting on hybrid buses: the 84 vehicles just ordered are a follow-up order to the 66 Citeas SLE Hybrid ordered in October 2017. All the buses will be delivered in the first half of 2019.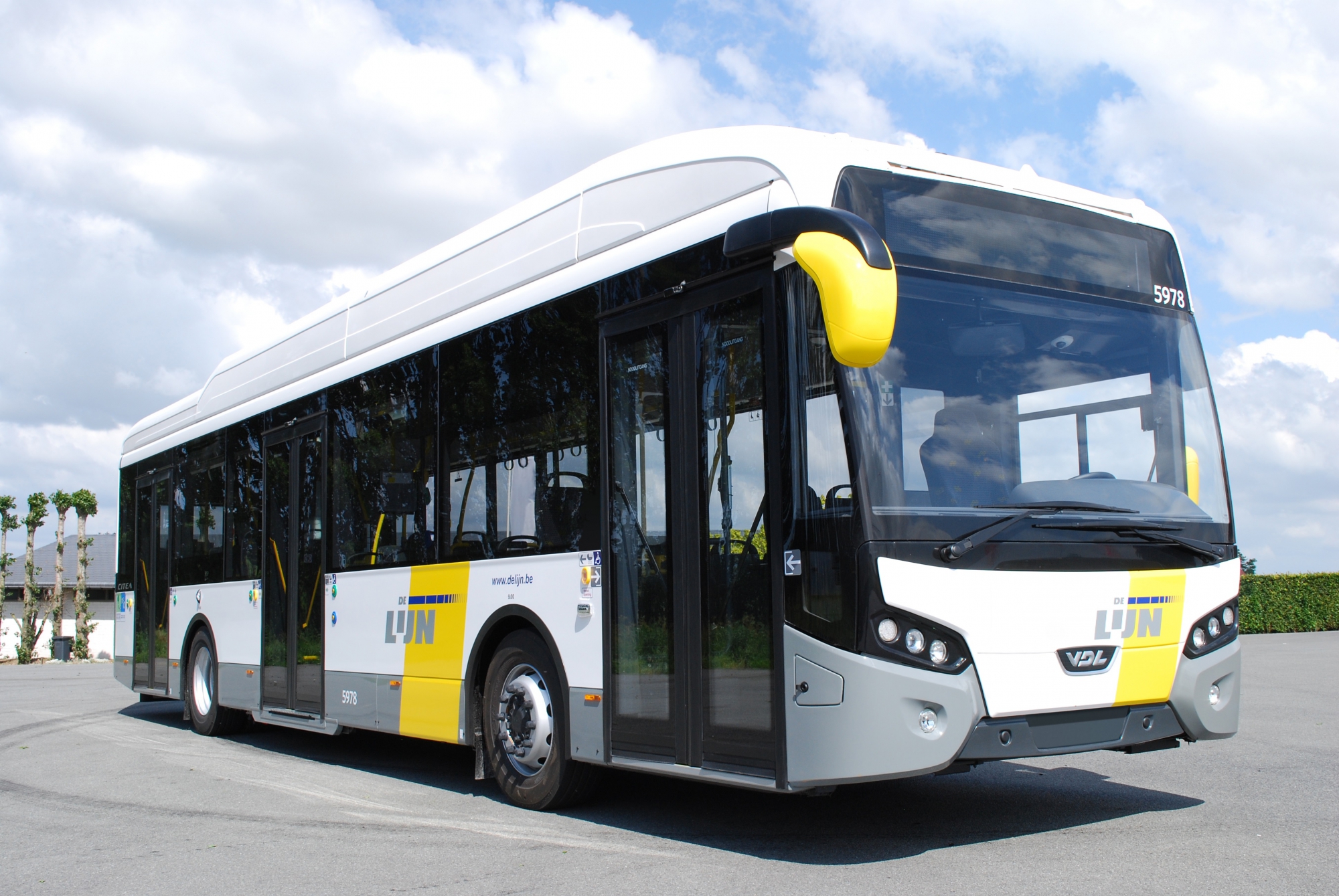 VDL Citea SLE-120 in serial hybrid version
The Citea SLE-120 Hybrid has a length of 12 metres and is equipped with a serial hybrid system with stop-and-go function. The vehicles for De Lijn are programmed such that they can drive off from traffic lights and bus stops using 100% electric power.
The concept of this Citea SLE Hybrid is modularly adaptable so that longer routes can also be driven. Through use of an inverted pantograph and a larger battery pack, the electric autonomy can be extended further.
De Lijn buys VDL electric bus
The VDL Citea SLF-120 Electric has a length of 12 metres, is powered by an 85 kWh battery and has room for 92 passengers. VDL Bus & Coach will also provide the charging infrastructure. The charging points will be provided in collaboration with ABB. The buses will be deployed in Ghent and Leuven. A 300 kW rapid charger (on the bus line) and 40 kW depot chargers will be installed in these cities to ensure the electric buses can be in service throughout the day.
The Citea SLF-120 Electric is known for its modular concept, which allows versions to be built for all the various types of deployment and local requirements packages. The lightweight concept of the VDL Citea Electric keeps the operating costs very low and ensures maximum 'Profit of Ownership'. The quiet, clean e-buses also contribute to a healthier living environment and improved quality of life for the residents.
Diesel is not dead, for De Lijn
The Citea Slfa-180 has a length of 18 metres, seats for 47 passengers, standing room for 114 and is equipped with a Euro VI Fpt engine Cursor 9. De Lijn is the commercial name of the Flemish public transport company, which provides the bus and tram service in Flanders. About 3.8 million people make use of De Lijn's services at least once a year. For its operation, the transport company receives an annual allocation from the Flemish Region, the primary shareholder. The De Lijn network spans approximately 1000 lines and 36,000 stops.
"We are proud that with this extensive order our long relationship continues, now also in the area of E-Mobility, and that we have this opportunity to contribute to sustainable public transport in Flanders. We look forward to seeing the electric VDL Citeas become part of the daily street scene," says Filip Malefason, managing director VDL Bus & Coach Belgium.