Bruxelles takes the "hybrid way" with Iveco, that recently delivered the first 15 hybrid electric Urbanway buses to STIB-MIVB (Brussels Intercommunal Transport Company). The framework agreement consists in a supply of as many as 141 vehicles. Deliveries are expected to be completed by 2020, but a second batch of 75 vehicles will be handed over by September 2019. Also 90 Volvo 7900 Hybrids were ordered by STIB-MIVB.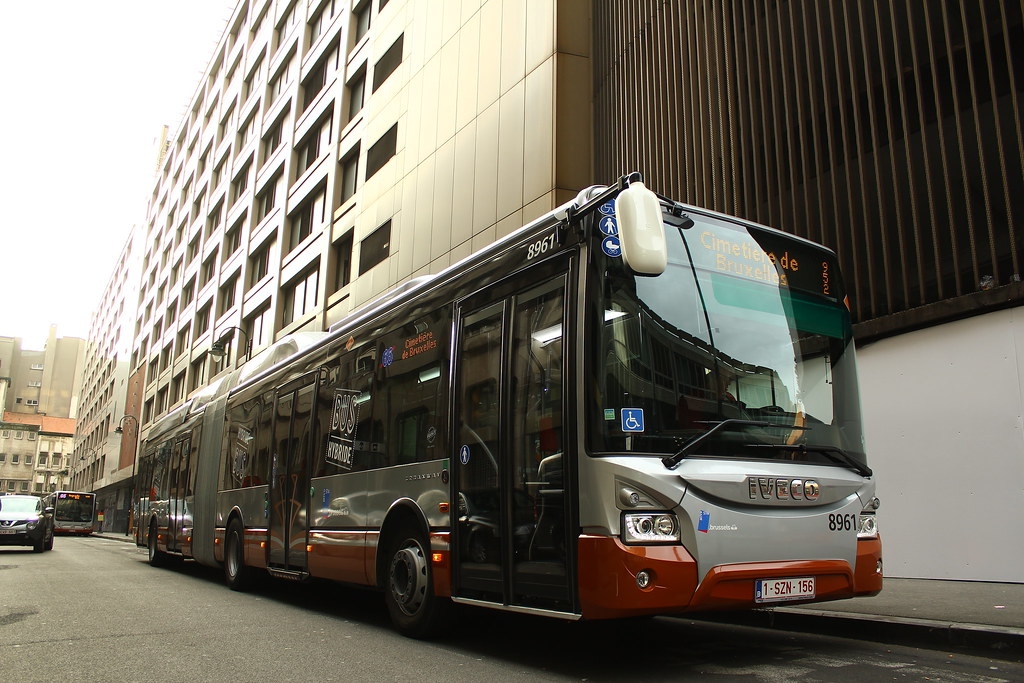 Hybrid driveline cleaner with HVO
The hybrid Urbanway features low floor configuration and a passenger capacity of 130. The bus combines an electric traction system with a Euro VI engine and latest generation energy storage system to provide a cleaner mobility solution. The powertrain management system optimizes fuel consumption and emissions, whilst recovering and storing the kinetic energy released under braking.
What is more, the ICE Tector 7 (286 hp) by FPT is compatible with second generation HVO biofuel, that can lead to a carbon emission decrease up to 90% compared with a standard diesel engine, according to the manufacturer.
The leading Belgian public transport company
The 141 buses will be operated by the leading Belgian public urban transport company. STIB-MIVB serves 19 municipalities in the Brussels region as well as 11 more on the outskirts, covering a total area of 241.5 km2. It provides a transport service for over 1,100,000 residents as well as thousands of commuters. The STIB-MIVB network consists of four metro lines, 17 tram lines, 50 bus lines and 11-night bus lines. The order signed by the public transport operator and Iveco Bus covers also the planning, construction, supply, implementation, delivery of spare parts and battery pack maintenance as well as all driveline components.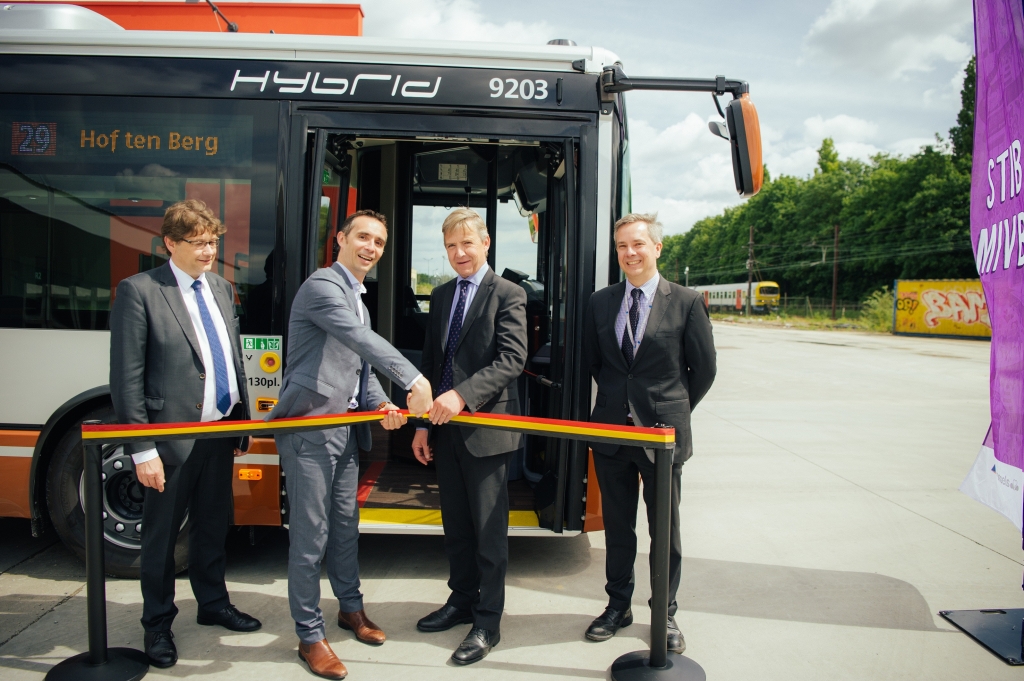 Zero emission operations near bus stops
In addition, the "Arrive & Go" function enables operation in 100% electric mode with zero emissions when approaching and leaving bus stops and traffic lights. Fuel consumption per vehicle is reduced by 30% and CO2 emissions can also be reducedbyup to 30% compared with diesel buses, according to Iveco Bus.
Iveco Bus has also been awarded with Sustainable Bus Award 2019: the Urban prize will be delivered to the trolleybus Crealis 18m In-Motion-Charging.
"We are delighted to see the introduction of these first vehicles. This delivery is the first stage in a successful transition to sustainable mobility for STIB-MIVB and Iveco Bus is proud to be a key partner in this process, and to see its expertise and leadership recognized in the service of Brussels and its residents. They are clearly on the path to electromobility." added Stéphane Espinasse, Iveco Bus Brand Leader, at the end of the ceremony.