For the first time Scania delivered hybrid buses in Germany. The transport operator which received this premiere was Regionalverkehr Erzgebirge (RVE), in Annaberg-Buchholz, very close to the border with Czech Republic.
RVE put the five Scania Citywide Hybrid Low Entry buses into service as early as December 2019, but the delivery was officially celebrated in February 2020. The twelve-meter buses are now in service on various routes throughout the Erzgebirge region known for the Ore Mountains.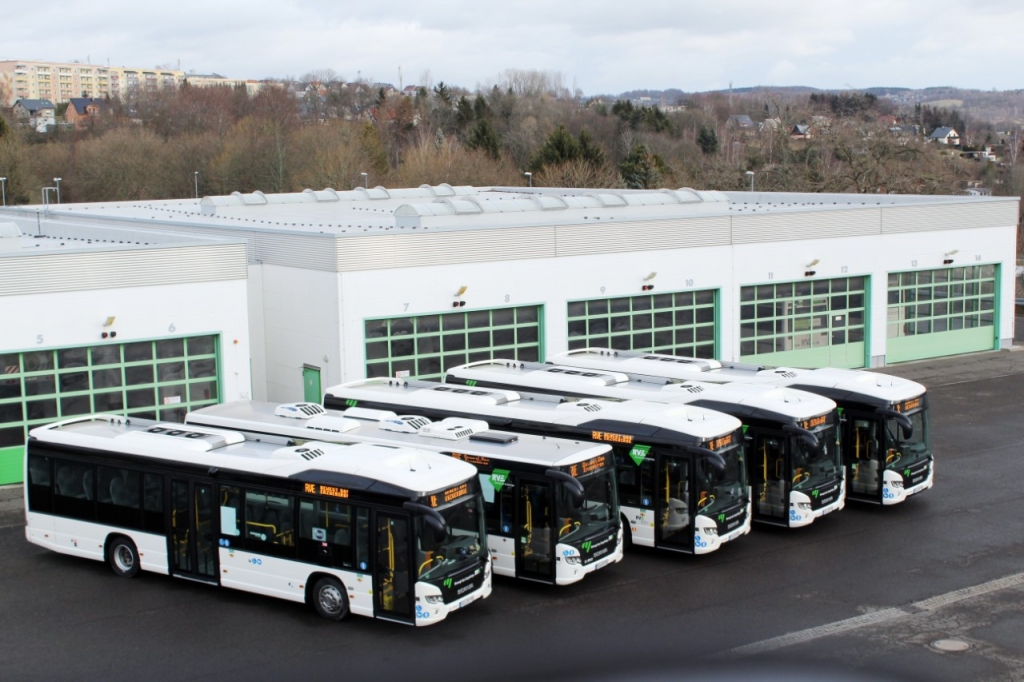 Parallel hybrid concept for the Scania Citywide Hybrid
The Scania Citywide Hybrid buses delivered to RVE are based on the parallel hybrid concept, have a diesel engine and electric motor and can switch to fully electric mode when needed. The vehicles were purchased with the contribution of a grant from the State of Saxony, covering 70 per cent of the additional costs for hybrid technology, Scania points out.
All Scania hybrid buses are equipped with Scania telematics to monitor consumption and savings at all times. The black box in the vehicle, Scania Communicator, is the link to Scania Fleet Management Services. With this software, RVE has all the data immediately available in real time.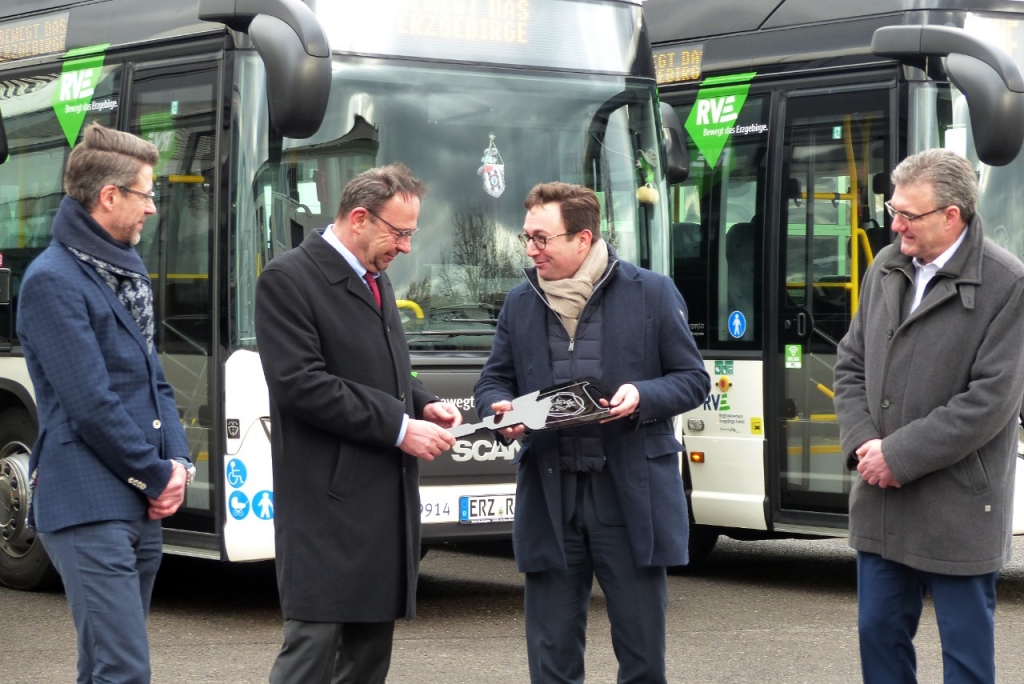 Zero emission operations, when needed
«Today, it doesn't always have to be a fully electric city bus. Buses with hybrid technology can also help save fuel and improve a company's carbon footprint – explains Luc Moulin, Director Sales Buses at Scania Germany and Austria -. With the Scania Citywide Hybrid, we have put a pioneering alternative for intercity transport on the road. We are pleased to have won a tender for the first hybrid buses in Germany. Although the buses are slightly more expensive to buy, they can save fuel costs of up to 20 percent and more».
"The hybrid buses have a lighthouse character for us. Now, at RVE, electromobility is taking over. This investment will renew our bus fleet, save fuel and improve our ecological footprint," said RVE Managing Director Roland Richter at the handover in Zschopau.
"We have invested in Scania hybrid technology mainly for economic reasons. The buses are to be more than 20 percent more economical than conventional diesel vehicles. Tests with a Scania Citywide Hybrid on our routes have confirmed fuel savings of this percentage," sums up Sören Wünsche, Head of Technology at RVE.