There's room for over 100 vehicles in Northern Europe's largest e-bus depot (powered by Kempower)
The largest electric bus depot in Northern Europe is now fully functional in Aalborg, Denmark. Kempower has provided its DC fast charging technology to GodEnergi A/S for the depot, which can charge more than 100 electric buses at the same time. Kempower-powered electric bus depot in Aalborg GodEnergi A/S has installed 124 Kempower Satellite chargers […]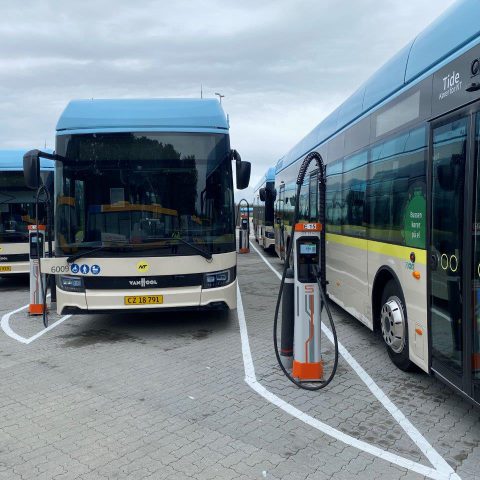 The largest electric bus depot in Northern Europe is now fully functional in Aalborg, Denmark. Kempower has provided its DC fast charging technology to GodEnergi A/S for the depot, which can charge more than 100 electric buses at the same time.
Kempower-powered electric bus depot in Aalborg
GodEnergi A/S has installed 124 Kempower Satellite chargers at the depot, which are connected to 18 Kempower Power Units. Additionally, six transformers have been fitted in the local area, and over 20km of cabling has been laid at the facility, capable of delivering the equivalent power to simultaneously turn on over 40,000 flat-screen TVs, Kempower sums up.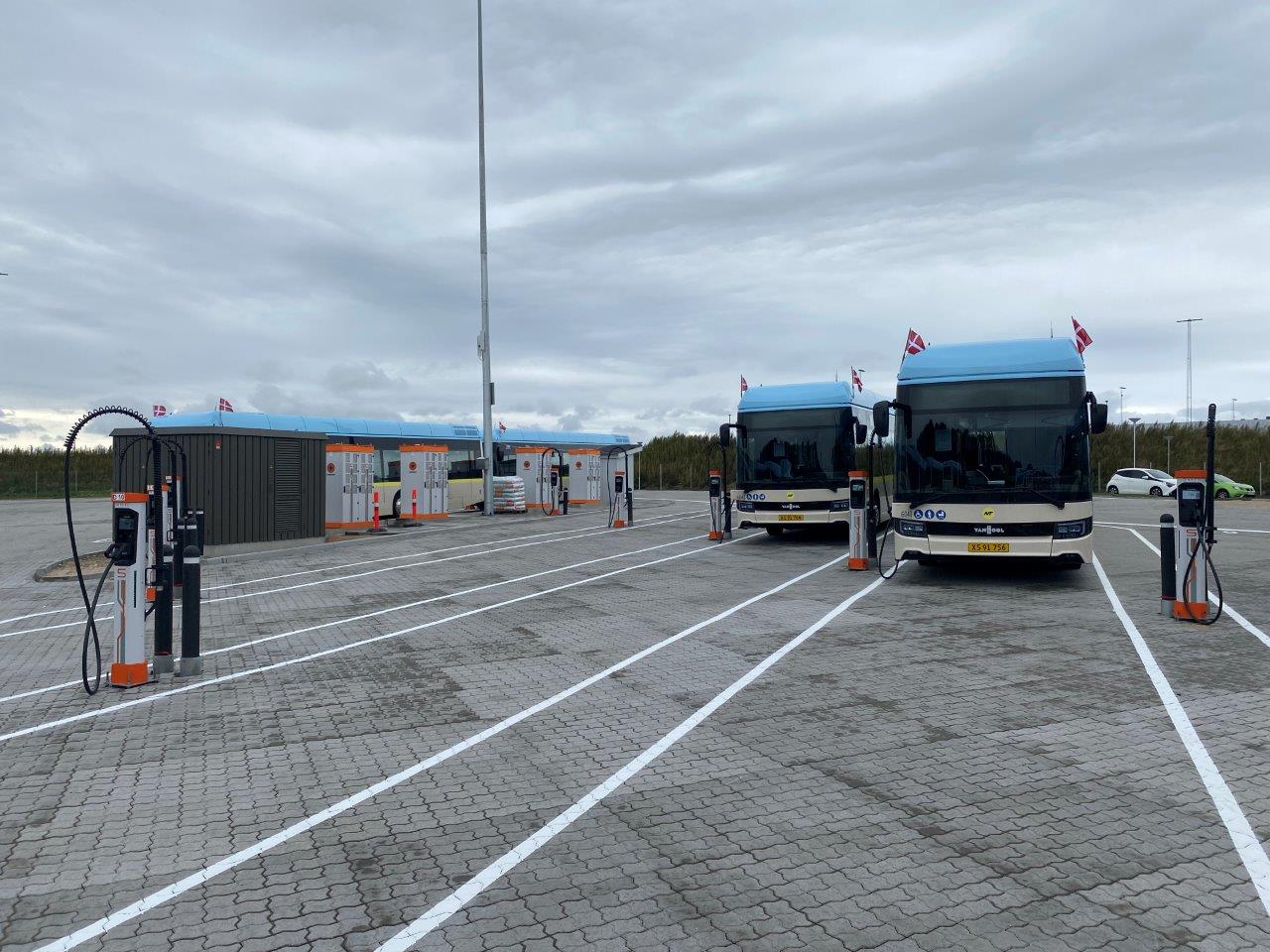 The facility also features Kempower ChargEye, a comprehensive cloud-based charging management system. Kempower ChargEye will enable GodEnergi A/S to easily monitor and manage the day-to-day operations of both the chargers and electric buses, continuously optimizing charging power and ensuring that the buses have enough charge to run according to schedule.
Kempower chargers in Aalborg for GodEnergy A/S
Tomi Ristimäki, CEO of Kempower, said: "We're delighted to deliver our chargers to enable the Nordics' largest electric bus depot to become fully operational. The opening of the Aalborg depot is the latest example of our bus depot projects in countries such as Denmark, Sweden, Luxembourg and Norway. We're eagerly anticipating our next collaboration with GodEnergi A/S as it creates a greener everyday life for the people of Denmark."
Jan Darville, CEO of GodEnergi A/S, added: "We've been part of the e-mobility market for many years, though opening the Aalborg bus depot is one of our biggest achievements so far. It's been a pleasure to introduce Kempower's technology to the project and to collaborate with its employees, who are genuine EV enthusiasts. We look forward to working on more green and important projects with Kempower in the future."