Kempower signs European sales and service agreement with GP Joule Connect
Kempower has signed a sales and service agreement with full-service provider GP Joule Connect, for Germany, Denmark, Austria, and Poland. The partnership will cover the sales, installation, operation, service, and maintenance of Kempower EV charging infrastructure for electric vehicles.  In a few words, GP Joule Connect will be responsible for planning and designing charging hubs […]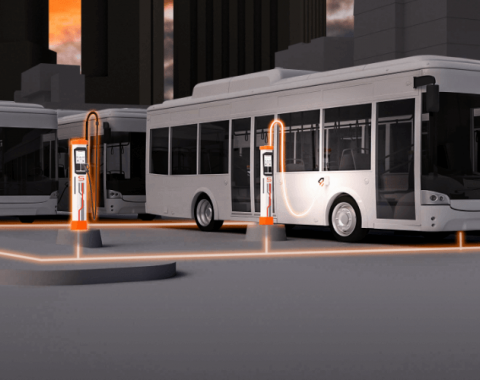 Kempower has signed a sales and service agreement with full-service provider GP Joule Connect, for Germany, Denmark, Austria, and Poland. The partnership will cover the sales, installation, operation, service, and maintenance of Kempower EV charging infrastructure for electric vehicles. 
In a few words, GP Joule Connect will be responsible for planning and designing charging hubs and depots. It will also install, commission, operate, service, and maintain charging depots, including managing Kempower's chargers.
Kempower – GP Joule Connect: the cooperation
The agreement aims to develop and offer cutting-edge charging infrastructure solutions for all types of electric vehicles: private, commercial, public transportation, and heavy-duty. By partnering, "Kempower and GP Joule Connect can provide customer-specific solutions for a wide variety of electric vehicle charging scenarios and drive the further success and expansion of the e-mobility transition", the partners say.
Kempower will supply GP Joule Connect with its whole portfolio.
"We want to create EV chargers that meet the needs of all EV drivers. Signing this sales and service agreement with GP Joule Connect continues our European expansion plans and increases our presence in the heavy-duty transportation market, which is experiencing a rapid electrification transition", said Kempower's Regional Sales Director for Central Europe, Philipp Oppolzer.
Thomas Leven, Team Lead of Truck & Bus, GP Joule Connect comments: "Partnering with Kempower will further boost our charging infrastructure portfolio for all types of electric vehicles and enable us to offer a reliable and robust rapid charging technology. We are excited to join forces with Kempower to jointly develop unique charging solutions and offer tailored project planning services, particularly for the heavy-duty transportation sector, moving forwards."