Scania e-bus fleet for Bergkvarabuss in Sweden: chargers commissioned to Kempower
Kempower has been chosen to deliver electric bus fleet fast charging solutions to bus operator Bergkvarabuss AB's electric bus depot in Strängnäs, Sweden. The charging infrastructure is included in a total delivery that Scania carries out to Bergkvarabuss, consisting of six vehicles. The delivery will cover Kempower C- and S-Series fast charging solutions and Kempower ChargEye Depot master. The […]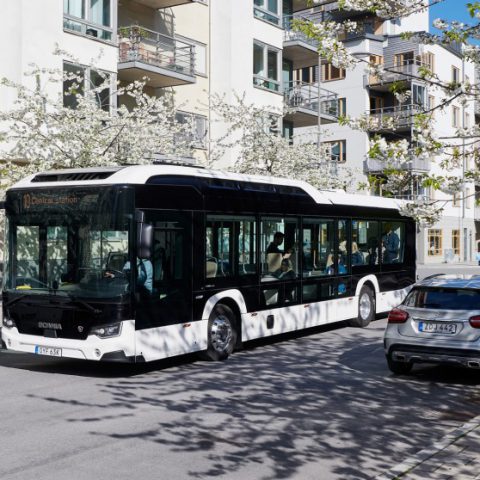 Kempower has been chosen to deliver electric bus fleet fast charging solutions to bus operator Bergkvarabuss AB's electric bus depot in Strängnäs, Sweden. The charging infrastructure is included in a total delivery that Scania carries out to Bergkvarabuss, consisting of six vehicles. The delivery will cover Kempower C- and S-Series fast charging solutions and Kempower ChargEye Depot master.
The Kempower EV fast chargers are connected through Kempower ChargEye Depot master, which is a remote control platform for electric bus depots. With the platform, charging can be monitored and controlled in real time and the available power can be dynamically distributed to the buses that need charging the most.
The fast charging stations for the bus depot are delivered, installed, and commissioned by Wennström on behalf of Scania. Wennström is a Nordic comprehensive supplier of energy storage, distribution, and replenishment.
"With the choice of Wennström, we got an excellent combination of a technically advanced charging system and a professionally executed contract," says Henrik Eng, Sales Director for buses at Scania.
"This is a great continuum for our Nordic co-operation in electrifying public transport in Sweden. We are pleased to deliver fast charging solutions that ensure an easy and reliable charging experience. With the ChargEye Depot master, charging can be monitored remotely and the buses are always ready to go when needed," says Tomi Ristimäki, CEO of Kempower.