Ramoudt on Busworld India 2018. A strong need for public transport
Busworld India 2018 is coming closer. It'll be the 8th edition of the series, and for the second time it'll be hosted in Bengaluru. From 29th to 31st August Indian bus & coach industry (more than 70 companies: manufacturers, component suppliers, technology providers and market leaders) will be in the spotlight. After being the main […]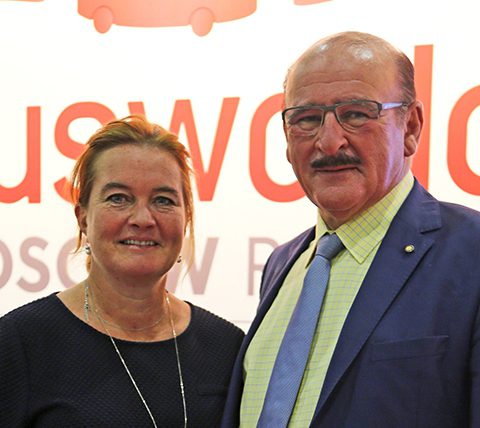 Busworld India 2018 is coming closer. It'll be the 8th edition of the series, and for the second time it'll be hosted in Bengaluru. From 29th to 31st August Indian bus & coach industry (more than 70 companies: manufacturers, component suppliers, technology providers and market leaders) will be in the spotlight.
After being the main sponsor of the very successful Busworld and BOCI Road Show in Chennai, which attracted almost 700 operators, Tata Motors decided to participate to the 8th edition of Busworld India as a platinum sponsor and with a booth of 600 sqm. Together with other bus and coach manufacturers like MG Group, Force Motors, Goldstone Infratec, S.M. Kannappa and OJSC Holding Management Company of Belarus, they will present their latest innovations in bus and coach to the Busworld visitors.
A dedicated focus on public transport and sustainability will occur on 30th August, 2nd day of the exhibition: ASRTU organises a conference on these main topics: 'sustainable public transport', 'electro mobility', 'the digitalisation of public transport' and 'access to public transport for people with disabilities'. All topics extremely relevant for the future of the Indian public transport.
Sustainable Bus will be in Bengaluru to tell about this year edition of Busworld India.
The interview to Didier Ramoudt on Busworld India '18
We talked with Didier Ramoudt, President of Busworld International, in order to 'explore' the specifics both of Busworld India and of the Indian bus and coach market and public transport evolution.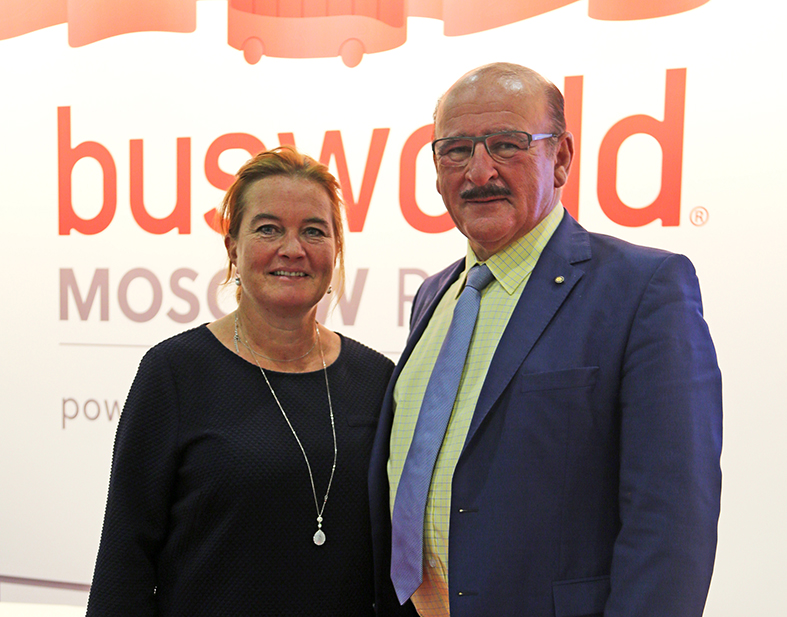 Mr. Ramoudt, can you tell us about the specifics of Busworld India? How does it differ from other Busworld worldwide exibitions (Central Asia, China, Latin America, Russia, South-East Asia, Turkey)?
«Busworld India is indeed very specific and can be compared with the Latin America market. India (also the South East Asian countries) and Latin America have still a high number of Body Builders or so called chassis builders. If we compare our Busworld's exhibitions worldwide we will see that for instance China, Turkey, Europe show more integral buses and coaches. Saying that means the technologies differs and of course with an impact on comfort and safety»
What expectations do you have for this edition in terms of visitors, exhibitors and the attention of operators in the sector?
«We aspect a considerable growth of visitors, and to reach 90 exhibitors. The Indian market is in a real market revolution which means that all actors in the bus building sphere are very cautious looking forward what new regulations (technical) will bring»
Is Busworld India more focused on buses or on coaches? What are the impulses coming from the local market?
«India is a fast growing economic entity on all levels. Busworld India focuses on Coaches and also the public transport is gaining interests due the growing offer and diversity of the products (Articulated buses, BRT's)»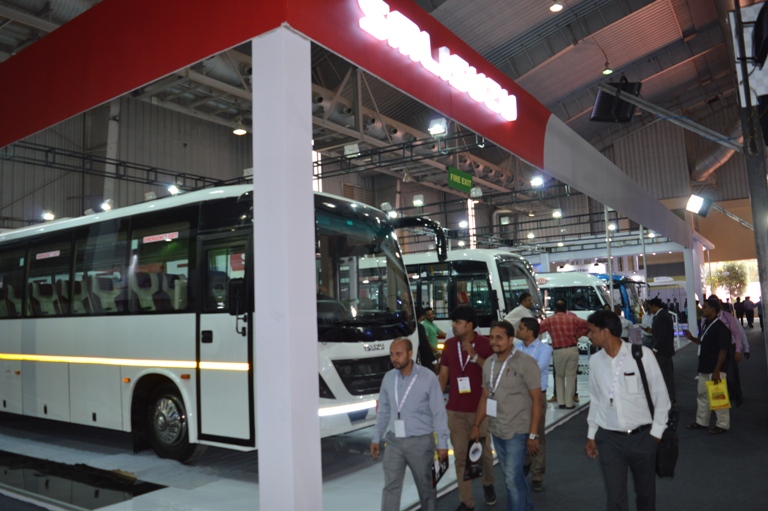 How many registrations and sales were made on the Indian market? What is the percentage of exports? Is the Indian Public Transport adapting to upgrade its fleet?
«This is a mouthful of questions and the answers are in this case also personal. In 2017 seems that production of heavy buses/coaches and sales in India were down with more than 15 %. As said the operators are awaiting many changes coming from the government on one hand and on the other the increasing standards of living is bringing a high multiplying factor in sales of private cars. As for the Public Transport the challenges are very big with an estimated passenger growth of 15 % per year. The main public transport companies do depend on the respective budgets in their cities and this is not an easy exercise»
How do local busmakers live with aggressive Chinese neighbours? What opportunities for Western manufacturers?
«The Chinese are ready to come and introduce the latest technologies but at the present not to be seen as an immediate threat to the local body builders due to a significant difference in price. But I am convinced it will not take long before quality will prevail over the price. Western manufacturers have already proven that there is a market…Volvo, Daimler, Scania…»
May you illustrate milestones and strength points of Indian bus&coach industry? Also, China has established itself as a 'guiding light' of electrification. What about India?
«Indian industry is still in full evolution as also the main bus builders suck like Tata and Ashok Leyland embrace the new technologies. About electrification, in India there is still a long way to go»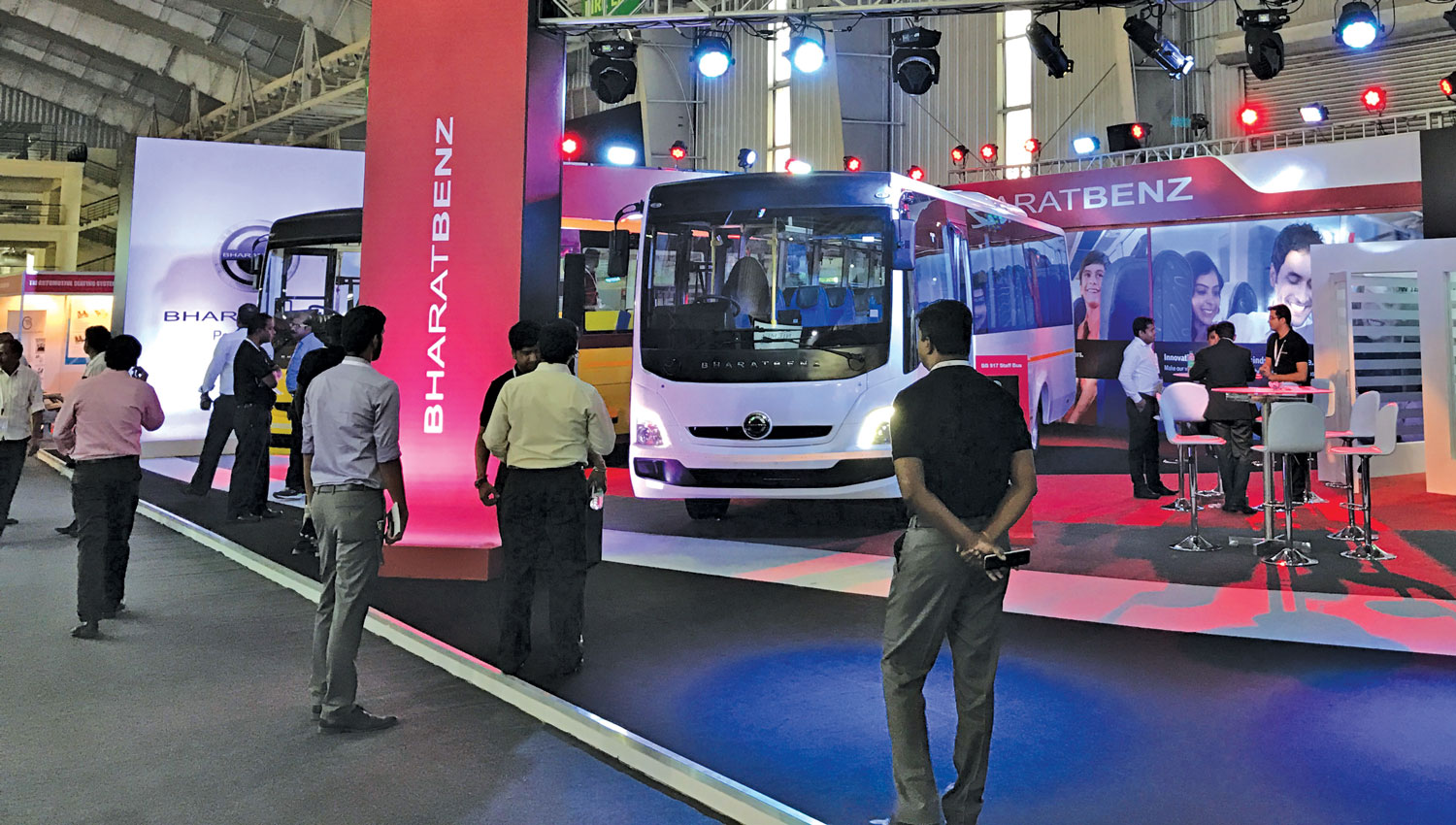 Storage, a crucial issue. Has Indian engineering developed native solutions for batteries?
«Chinese are far ahead in developing electrical storage in batteries. I do believe more in mergers of Indian with Chinese high tech companies»
Solaris, Toyota, Van Hool. Hydrogen buses are coming out of the dimension of pure dreams and are ready to circulate on the road. What happens at these latitudes?
«Some of the Chinese larger bus and coach manufacturer are in full swing developing the hydrogen engines and technologies. For the Indians we have to be fair: it is difficult to apply a horseshoe to a running horse»
Euro 6c – China VI. What about Bharat emission standards?
«At the present moment still Bharat IV is in force, from 2020 Bharat VI will become the norm»
Last but not least, How is the next European Busworld running, with the big leap to Brussels?
«Thanks to that leap to Brussels the next Busworld Europe October 2019 will be the biggest ever seen in the whole world!»