NAVETTY R&D project launched: autonomous shuttle in Paris industrial site
A three-year demonstration called NAVETTY is starting on the ArianeGroup industrial French site in west of Paris. Theproject is supported by VEDECOM – R&D institute for energy transition in mobility-, ArianeGroup, public transport company branch Transdev Autonomous Transport Systems, autonomous shuttle producer EasyMile and the Yvelines County Council, which has strongly invested for make this project a success. The aim is to deploy a fully autonomous mobility […]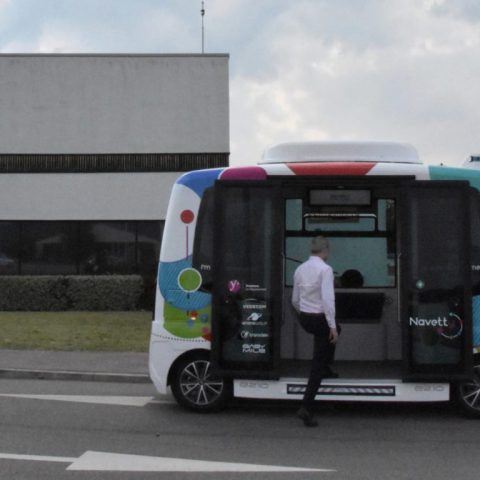 A three-year demonstration called NAVETTY is starting on the ArianeGroup industrial French site in west of Paris. Theproject is supported by VEDECOM – R&D institute for energy transition in mobility-, ArianeGroup, public transport company branch Transdev Autonomous Transport Systems, autonomous shuttle producer EasyMile and the Yvelines County Council, which has strongly invested for make this project a success.
The aim is to deploy a fully autonomous mobility service with no on-board operators, using electric and autonomous shuttles, on a site representative of an urban area. The service will be distantly supervised via a supervision software from a local OCC, relying on connected road infrastructure.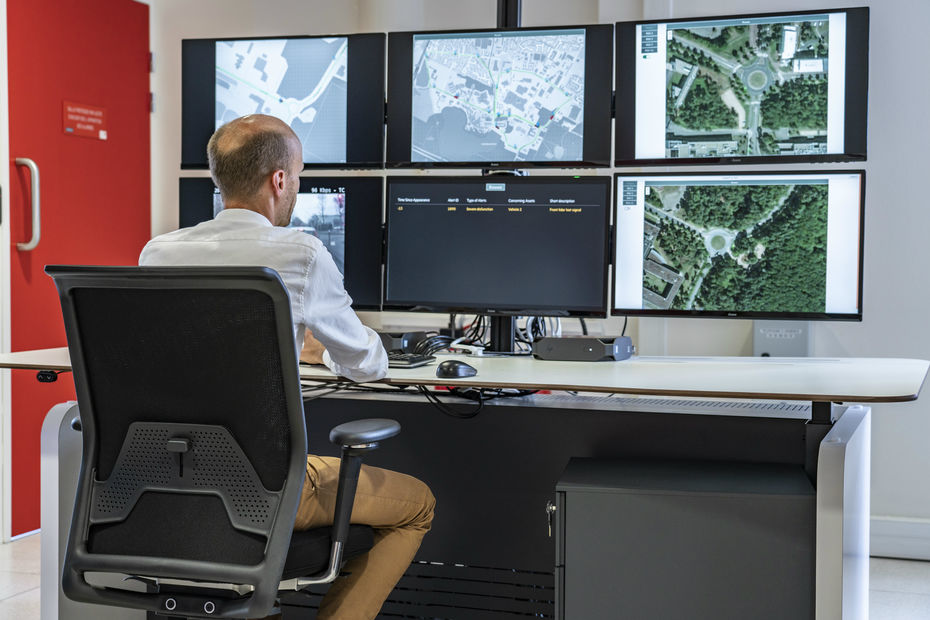 NAVETTY R&D project: autonomous shuttle in Paris
NAVETTY will rely on five R&D axes, Transdev points out: «The first is the main issue of the project: after Versailles Satory's open road experimentation with extended perception by autonomous shuttles including an on-board operator, the goal is to switch to a mode with no on-board operator and a distant supervision. The other four are: cybersecurity, operational safety of the mobility system, smart and connected infrastructures and acceptability of the ecosystem».
For this large-scale demonstrator, the choice of the ArianeGroup site in Les Mureaux west of Paris, which covers an area of 227 acres, is ideal as it brings together all the complex elements of an urban area: road and pedestrian traffic, roundabouts, intersections and parking lots. This environment, public transport company says, lends itself perfectly to preparing future transition to an urban scale. This autonomous shuttle service has also been designed to meet the needs of ArianeGroup to improve access to its facilities.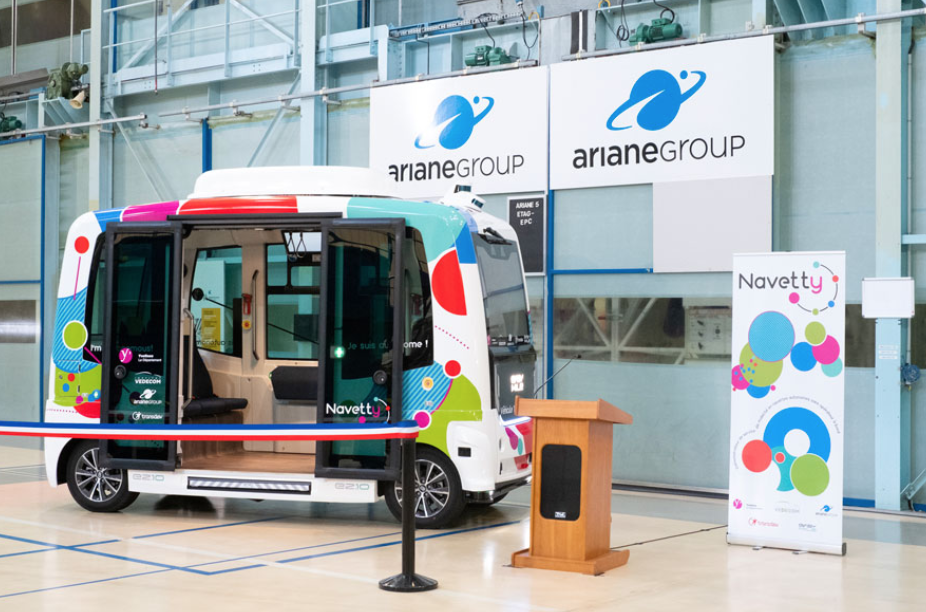 NAVETTY: a driverless shuttle with monitoring software
A new technology has been required to implement a mobility service of autonomous vehicles both with no on-board operator and offering the required service quality and safety levels. This technology is a software called Autonomous Vehicles' Supervision and is developed by Transdev Autonomous Transport Systems. It offers three main functions: fleet management, system monitoring and customer experience. Within the OCC located on site, supervision operators from Transdev Ile-de-France will be present to supervise the service in real time.
Cybersecurity is a central focus for the research carried out in this project. The challenge is to guarantee the safety of the entire mobility system and prevent any malicious acts.
Indeed, current autonomous vehicles include on-board technologies dedicated to perception, supervision and trajectory decisions. These faculties are made possible by sensors, processing and computing units which must be totally secured for passenger transportation.
VEDECOM: intelligent infrastructures
The connected and intelligent infrastructure, including roundabouts and crossroad management, is developed by VEDECOM. The project's aim is to improve the efficiency of the shuttles while crossing a roundabout. The infrastructure will be able to analyze the activity of vehicles and users while entering and exiting the roundabout. It will also be able to transmit authorizations to the shuttles, in order to allow better management of the crossing, with fluidity and safely: authorization or prohibition to enter, proposal of an optimal trajectory.
Patricia Villoslada, Executive Vice-President of Transdev Autonomous Transport Systems says: «This new project will allow us, together with our partners, to reach a significant new step in the development of autonomous mobility and the preparation of an efficient economic and social model. We are convinced of the central role of supervision to operate autonomous mobility services with no on-board operator, and we are proud to experience it soon on the ArianeGroup Les Mureaux site».