First big order for the electric Citaro, 20 units to Hamburger Hochbahn
Electric Citaro, first big order before premiere. Hamburger Hochbahn (that plans to procure emission-free buses only from 2020) has placed an order for 20 units of the first battery electric bus realized by Mercedes. The first two units will be handed over before the end of this year. And the official world premiere is yet to come… […]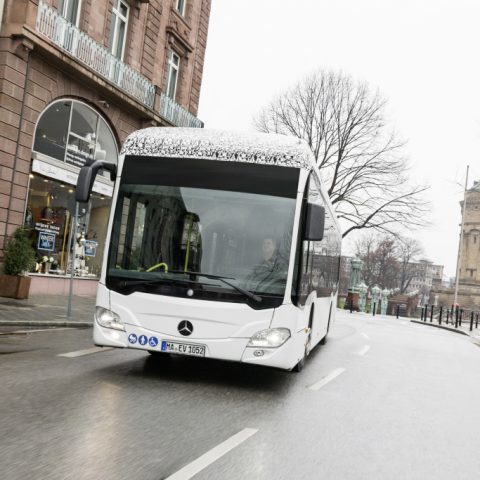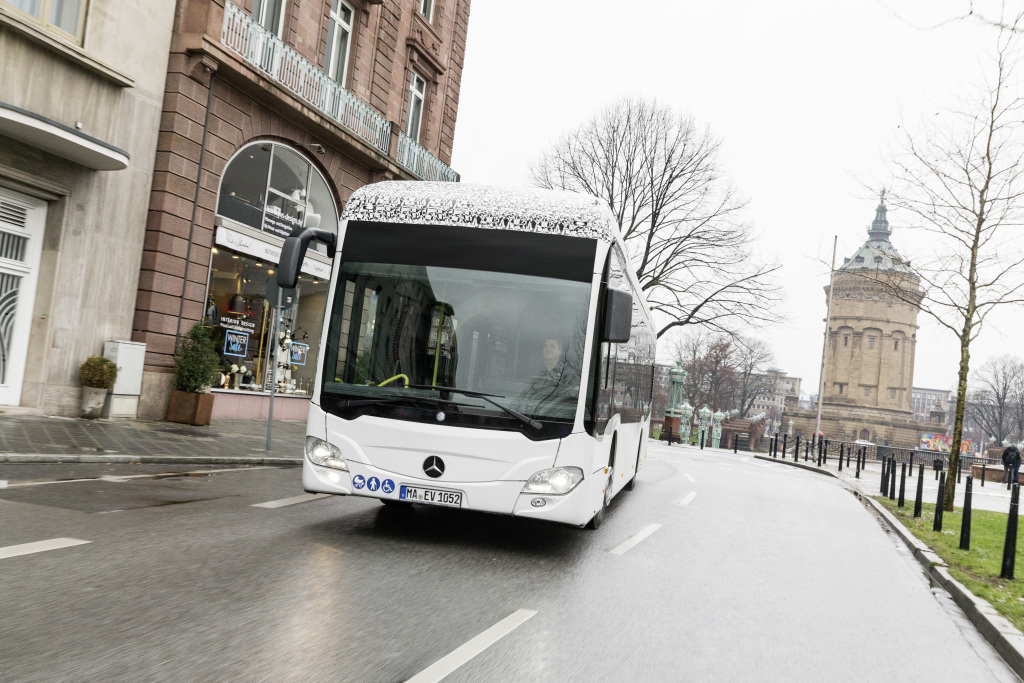 Electric Citaro, first big order before premiere. Hamburger Hochbahn (that plans to procure emission-free buses only from 2020) has placed an order for 20 units of the first battery electric bus realized by Mercedes. The first two units will be handed over before the end of this year. And the official world premiere is yet to come…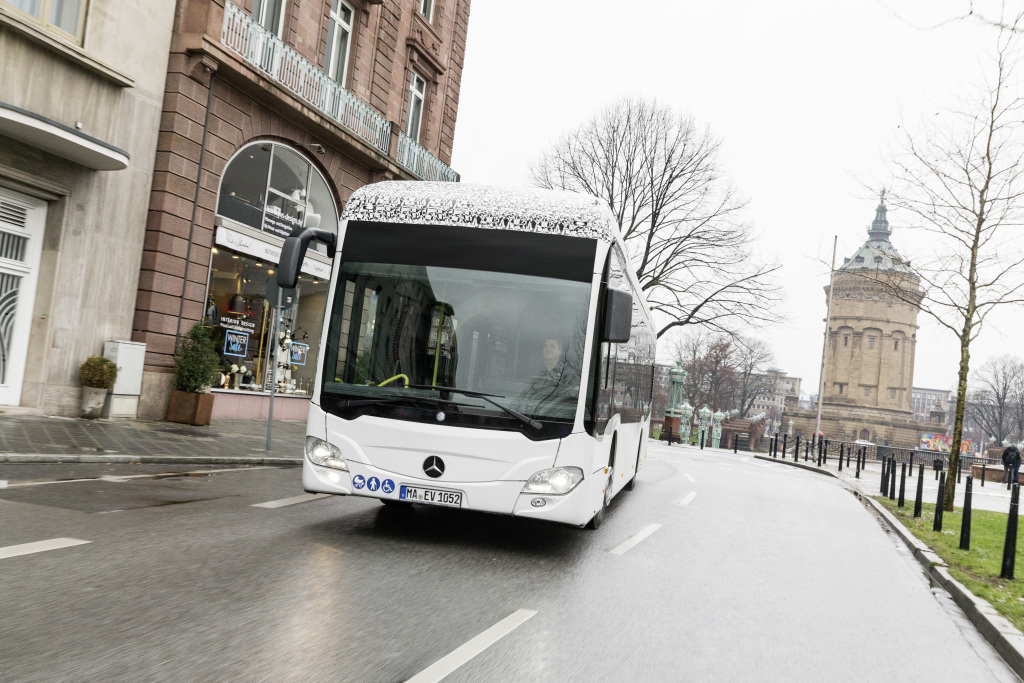 Mercedes Citaro electric, Zf moves the wheels
The new, fully electrically powered Citaro, now on last stage of tests, will enter series production before the end of this year. Its energy efficiency is based on a unique thermal management system. It reduces energy consumption, and therefore increases operating range. An energy-saving heat pump is used to warm the passenger compartment, for example. Electric motors near the wheel hubs power the rear axle, the Ave130 electric axle manufactured by Zf and mounted also as optional on Solaris Urbino electric.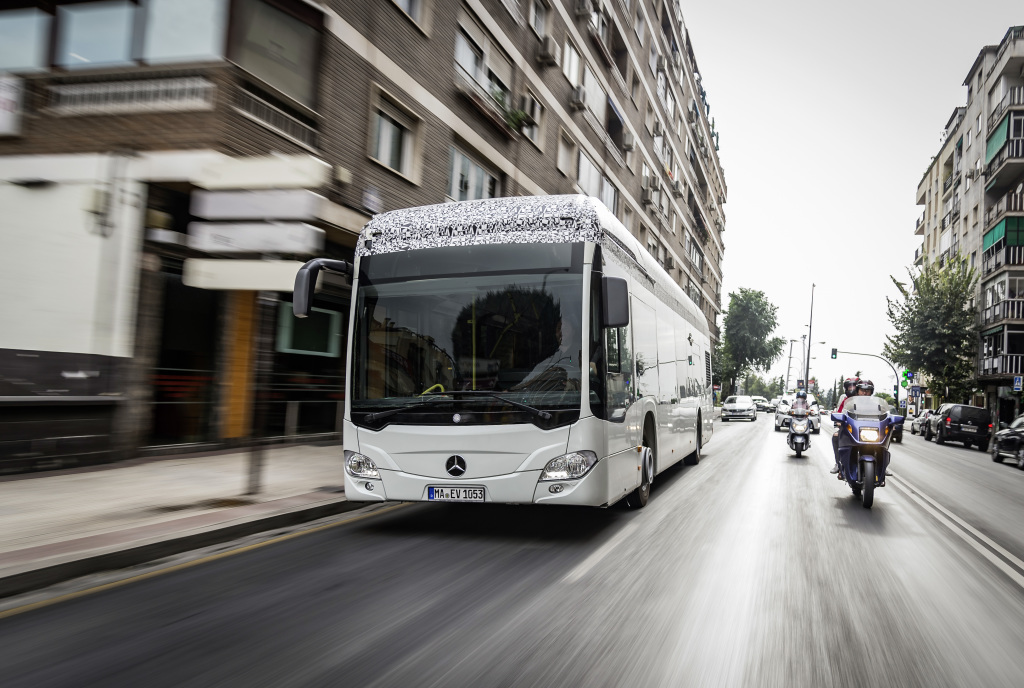 Depot charging for the first electric Citaro
The modular structure of the batteries is also typical of the Citaro. They have a total capacity of up to 243 kWh. The batteries are cooled to the ideal temperature for maximum charge, maximum usable capacity and a long service life. The batteries are charged at a connector in the bus depot. After the series start-up of the Citaro, further variants for intermediate charging en route will become available, as pantograph charging. Mercedes has declared an estimated range between 150 and 200 km.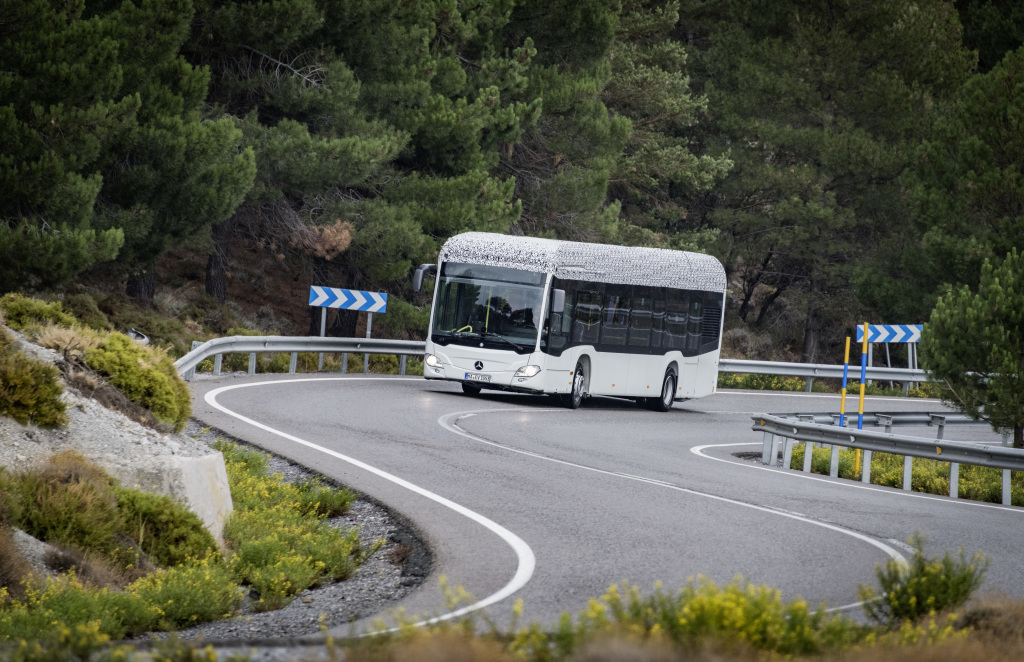 Transport operators toward electromobility
Till Oberwörder, Head of Daimler Buses: «The first major order for our fully electrically powered, emission-free Citaro has been received even before the official premiere, demonstrating the confidence transport operators have in our concept for electromobility in urban public transport. With the Citaro, we are bringing a major component on the way to locally emission-free bus traffic to market».
UPDATE JULY 2018: the new vehicle has been named Mercedes eCitaro