ATM Milano places a second electric order with Solaris. For up to 250 ebuses
ATM Milano, on the way to convert the whole bus fleet to electric drives, takes its relation with Solaris to a new level. Even the second tender, for up to 250 electric buses (much larger in size than the first, for 25 units), went to the Polish manufacturer. Two companies made their bids: Solaris and Mercedes (bids […]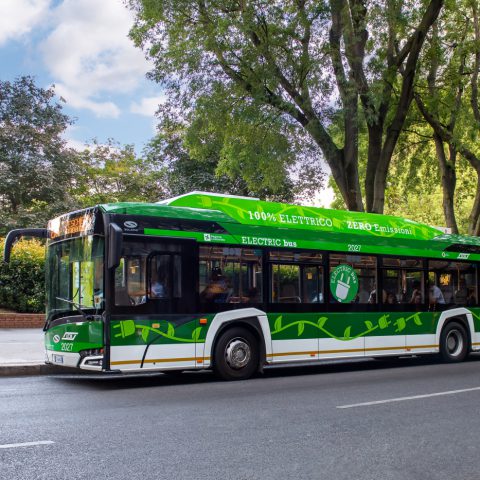 ATM Milano, on the way to convert the whole bus fleet to electric drives, takes its relation with Solaris to a new level. Even the second tender, for up to 250 electric buses (much larger in size than the first, for 25 units), went to the Polish manufacturer. Two companies made their bids: Solaris and Mercedes (bids were opened at the end of 2018).
The awarding of the contract to Solaris Bus & Coach had been in the air since long, but only today has been made official with a press note issued by Bolenchowo. The framework contract is for up to 250 electric buses with pantograph, with a first order for 40 units.
Just a few weeks ago, ATM Milano took delivery of the first unit of the 30 battery-powered trolleybuses awarded to Solaris (framework agreement for 80 vehicles).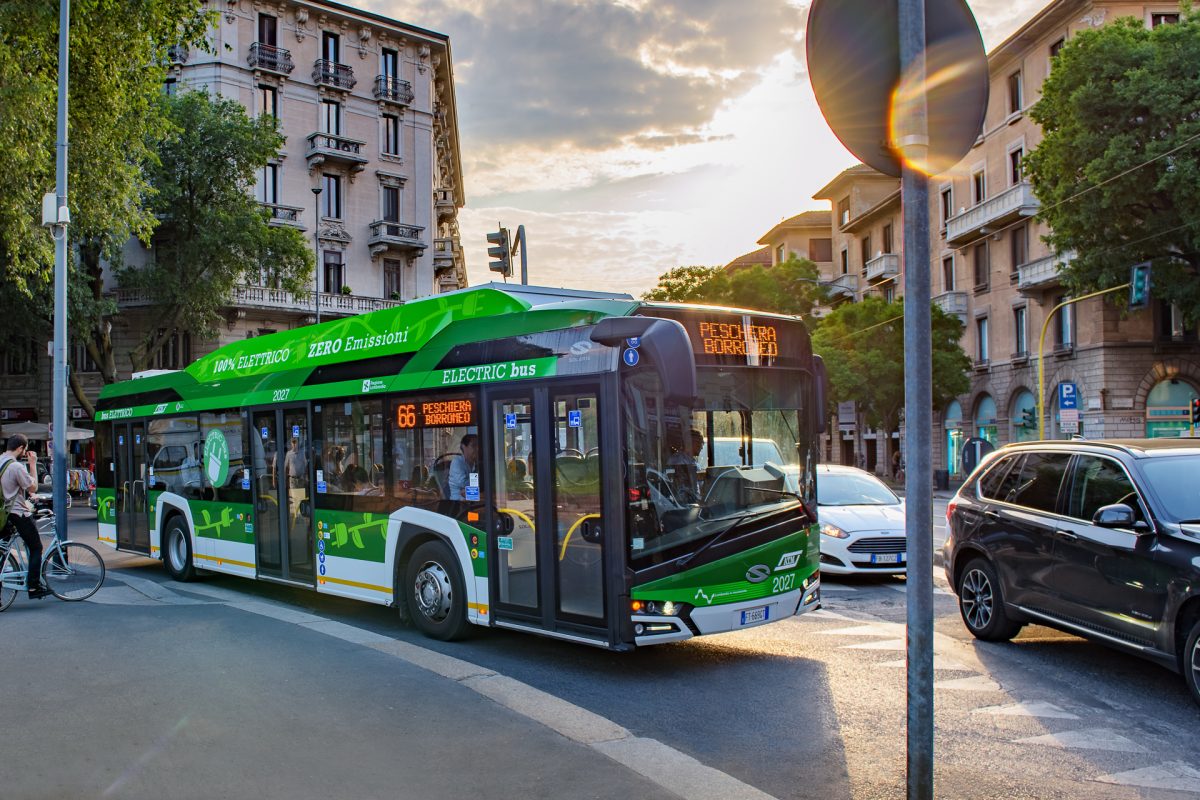 Further 40 electric buses in Milan, since June 2020
The total value of the framework agreement may amount to up to 192 million euros in case all 250 buses will be bought. The delivery of the first batch of 40 buses will start in June 2020.
The framework agreement for the supply of up to 250 electric buses in total for ATM Milano is one of the biggest contracts awarded to Solaris so far and the biggest commission to a single manufacturer for electric buses in Europe. There's just another similar case: the tender for up to 800 ebuses held in Paris.
ATM has the goal of converting the entire fleet to electricity by 2030, as announced in December 2017. The Solaris Urbino Electric, already in circulation on the streets of Milan in over 20 units (overnight charging version) is currently in circulation in 17 European countries.
Electric buses in Milan. Now with fast charging
The new 12-metre Urbino Electric for Milan will be equipped with Solaris High Energy batteries with a total capacity of over 240 kWh. The electric power in those batteries will be recharged by means of an inverted pantograph, i.e. a device lowered from the charging pole to the vehicle roof, and a classic plug- in device in the bus depot. The drive unit will consist of an electric axle with two integrated electric engines of 110 kW each (ZF AxTrax).
Up to 82 people in Solaris Urbino 12 Electric
The interior will be fitted with a series of state-of-the-art solutions: USB ports enabling the recharging of mobile devices, a passenger information system and a video surveillance system, which will increase both travel comfort and safety. Moreover, the driver will have screens displaying a view of the doors and the pantograph, and a rear-view reversing camera at his or her disposal.
The air-conditioned passenger compartment can fit up to 82 people, of whom 26 are seated. The vehicle will be adapted to the needs of persons with disabilities: a functional bay and 14 seats accessible from the low floor will facilitate the travel.