BYD to expand production capacity in Hungary from 200 to 1,000 e-buses/year
BYD is planning to expand its Hungarian plant, located in Komárom, according to the local specialized media Magyarbusz. The production volume would be set to increase from the current ca. 200 bus/year on on shift to as many of 1,000 bus/year. This will happen retaining the already-existing capacity of approx. 300 chassis/year (for Alexander Dennis electric […]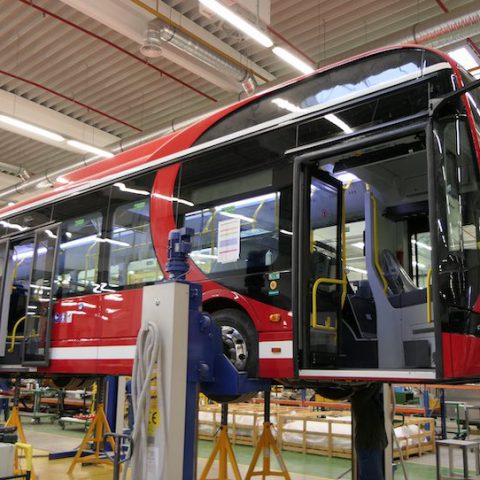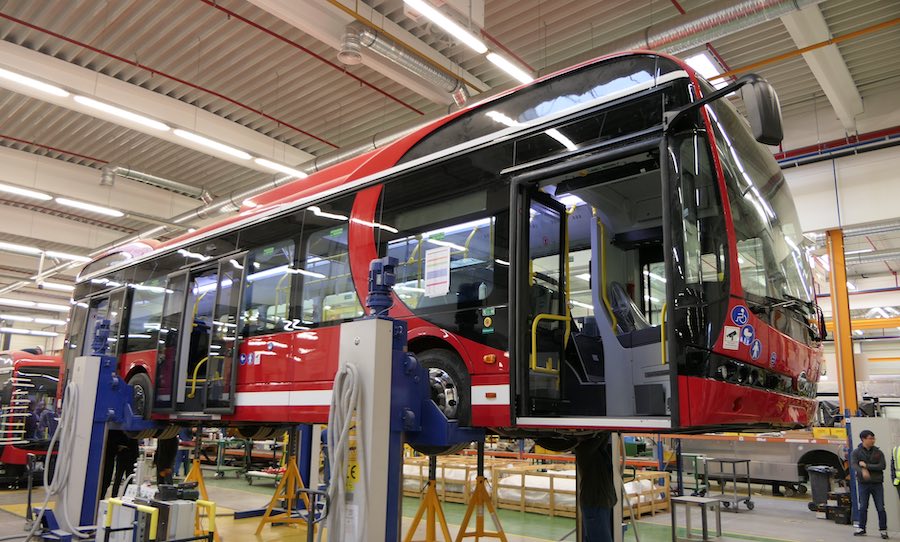 BYD is planning to expand its Hungarian plant, located in Komárom, according to the local specialized media Magyarbusz. The production volume would be set to increase from the current ca. 200 bus/year on on shift to as many of 1,000 bus/year. This will happen retaining the already-existing capacity of approx. 300 chassis/year (for Alexander Dennis electric buses, for example). Production in Hungary started in 2017.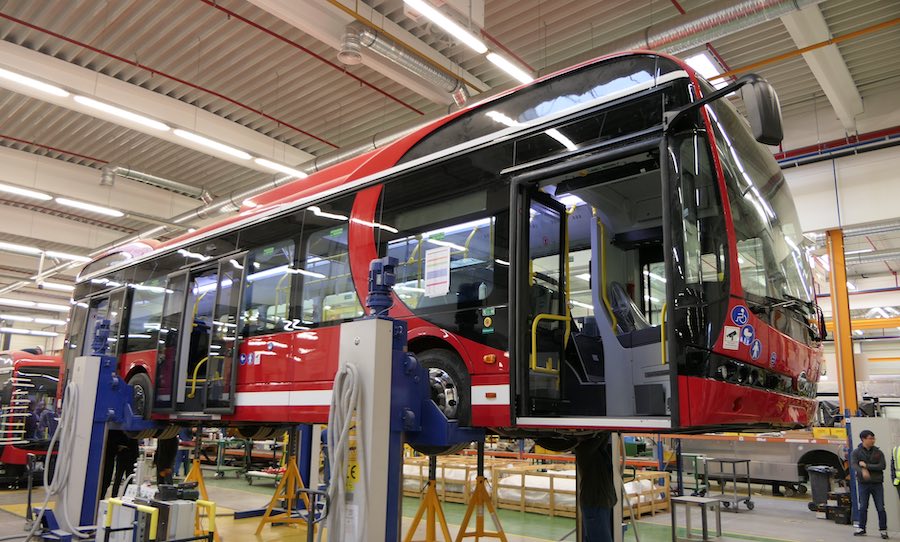 BYD to expand production in Hungary fivefold
On Magyarbusz it is reported that by 2022, the Chinese company will increase the capacity of the Komárom plant fivefold to the level of about 1,000 buses per year. The aim of the investment is to ensure that the productivity of the company, which is one of the market leaders in the European electric bus segment, will continue to meet the increased demand for electric buses on our continent. Next year also the articulated BYD eBus should be produced in Komárom.
A new, partially robotic BYD production plant in Hungary
The Hungarian media mentions the fact that «BYD Electric Bus & Truck Hungary Kft has recently purchased another two-hectare (20,000 m²) area in addition to its existing production facilities, on which the construction of a new, partially robotic plant may begin soon. Expansion work is scheduled to begin next year and is expected to be completed in 2022. As a result of the investment, the plant's current annual production capacity of around 200 complete electric buses will increase fivefold to 1,000 electric buses per year, making BYD the largest bus manufacturer in Hungary with regards to production volume.
With the enlargement, the number of employees is set to almost double: a total of approx. 600 people are expected to be employed in the plant, says Magyarbusz.