CaetanoBus ZE buses are sold in the Netherlands by Toyota's distributor Louwman Group
CaetanoBus zero emission buses will be commercialized in the Netherlands by Louwman Group, already distributor of Toyota. Louwman Group and CaetanoBus signed a sales agent and maintenance agreement for the models e.City Gold and H2. City Gold. This agreement will promote CaetanoBus ZE city buses on the Dutch market, which is at the forefront of […]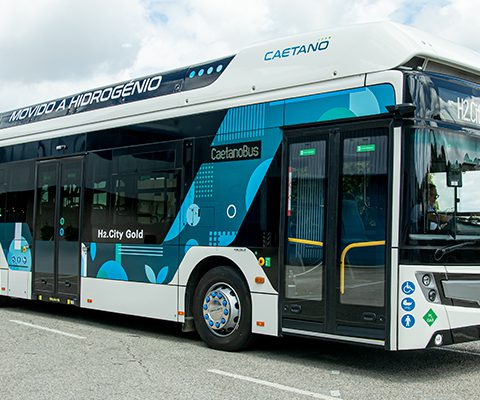 CaetanoBus zero emission buses will be commercialized in the Netherlands by Louwman Group, already distributor of Toyota. Louwman Group and CaetanoBus signed a sales agent and maintenance agreement for the models e.City Gold and H2. City Gold.
This agreement will promote CaetanoBus ZE city buses on the Dutch market, which is at the forefront of energy transition in public transport in the whole Europe. Both groups have been grown in their own market and decided to work for the new challenge beyond the current business domain, the say.
Louwman Group to provide also aftersale for CaetanoBus ZE buses in NL
Based on the deal, from July 2021 onwards, Louwman Group will be the sales agent for e.City Gold and H2.City Gold, the EV and FC bus model of CaetanoBus in the Dutch market, where it has a strong presence, assuming direct contact with customers for the sale of Caetano buses. In addition, Louwman Group will also be the after-sales partner, providing all the assistance of the maintenance of CaetanoBus' products.
Both, Salvador Caetano Group, from which CaetanoBus is part, and the Louwman Group have a long connection with Toyota. Both business groups are the brand's representatives in the Portuguese and Dutch markets, respectively, and the partnership is thus strengthened thanks to Toyota's recent co-branding of Caetano zero-emission buses.
Before this last step, CaetanoBus and Toyota had already strengthened their relation in December 2020, when a strategic alliance was announced between Toyota Europe, CaetanoBus and Finlogin an effort dedicated to the development and production of fuel buses in Europe. CaetanoBus is the first bus company in Europe to use Toyota's leading fuel cell technology.