eBRT2030, the European (electric) Bus Rapid Transit. The UITP project
A new flagship project for global electric mobility. UITP announces the launch of eBRT2030, the new European Union initiative that aims to support sustainable urban transport by proposing innovative solutions for electric Bus Rapid Transit. Coordinated directly by UITP, EBRT2030 was presented in Brussels on Feb. 1 and 2, bringing together 45 leading public transport […]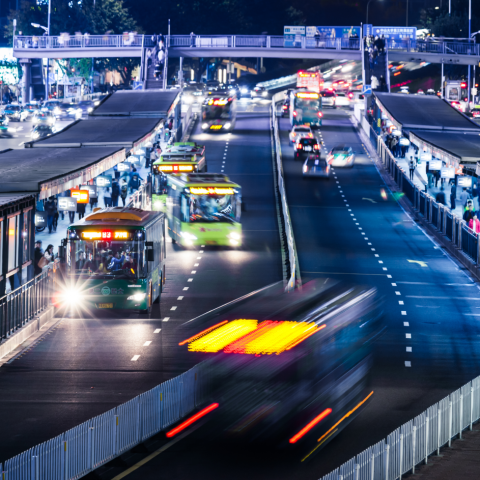 A new flagship project for global electric mobility. UITP announces the launch of eBRT2030, the new European Union initiative that aims to support sustainable urban transport by proposing innovative solutions for electric Bus Rapid Transit.
Coordinated directly by UITP, EBRT2030 was presented in Brussels on Feb. 1 and 2, bringing together 45 leading public transport partners: in addition to the European Commission, Polis, Tmb Barcelona, Volvo, Arriva and many others.
Bringing together 45 partners from across the EU and beyond, eBRT2030 aims to demonstrate the applicability of a new generation of eBRT systems in different urban settings with innovative economically sustainable solutions; the main goal is to drastically reduce emissions, pollutants and congestion, supporting the transition to sustainable zero-emission transport across Europe and entire world.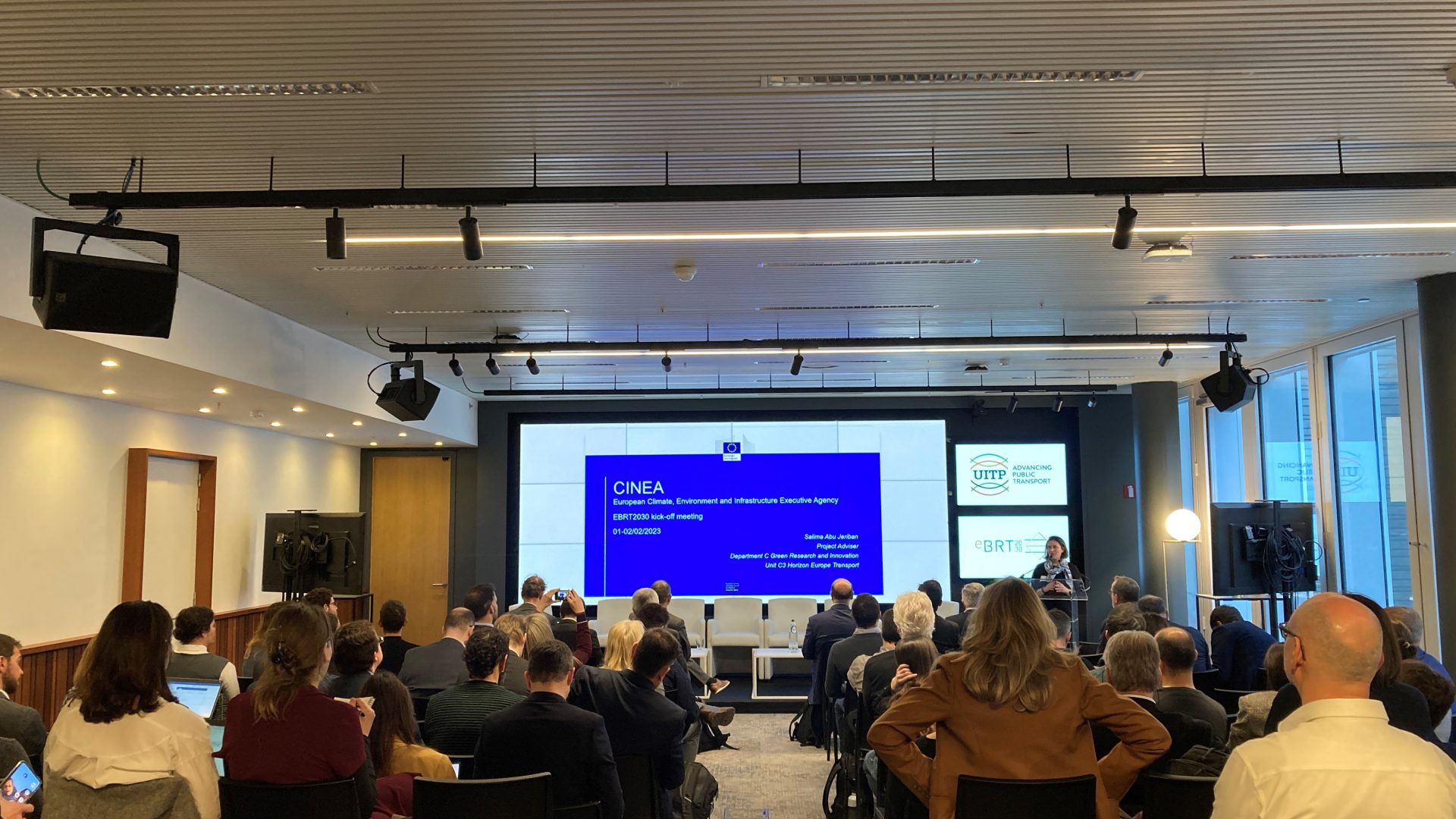 How eBRT2030 works
eBRT2030 will work closely with end users to understand how the eBRT services developed can be improved to meet citizens' needs. Thereafter, the project will focus primarily on improving the passenger experience and increasing access to mobility in underserved areas or regions with greater transportation needs. The eBRT2030 solutions will be tested in demonstrations, involving public transport operators, bus manufacturers, technology providers and universities.
Why eBRT2030
Climate change and air pollution are of great concern around the world, and public transport is at the center of efforts to achieve sustainable mobility and improve the environmental footprint of urban transport. UITP recognizes that BRT is one of the greatest innovations the bus industry has ever seen because of the transformative positive effects on cities in terms of reducing congestion and air pollution.
eBRT2030, the leading role of UITP
«The coming years will present a key moment for the achievement of our climate commitments and the EU Green Deal's objectives. A new generation of BRT systems advanced with automation and connectivity functionalities means a big leap towards achieving these goals. As UITP we are proud to facilitate the much-needed collaboration of an entire sector to make this happen», the comment of Umberto Guida, Head of Product Strategies at UITP.
«An important focus of eBRT2030 will be on its international aspect: to enable replicability in developing countries by demonstrating the developed technology and advanced electrified BRT concepts», says Flavio Grazian, Project Manager at UITP.
Finally, the words of Arno Kerkhof, Head of Bus Unit at UITP: «Electricity providers are really the new kids on block, they were not playing in the public transport field as much before…but now they are part of the innovative action».