EQT Infrastructure to take over FirstGroup US business operations
EQT Infrastructure announces it has agreed to acquire FirstGroup PLC US business operations. The companies First Student and First Transit, two North American subsidiaries of the UK publicly listed group, are set to be taken over by EQT Infrastructure for USD 4.6 billion. Headquartered in Cincinnati, Ohio, First Student and First Transit are market leading […]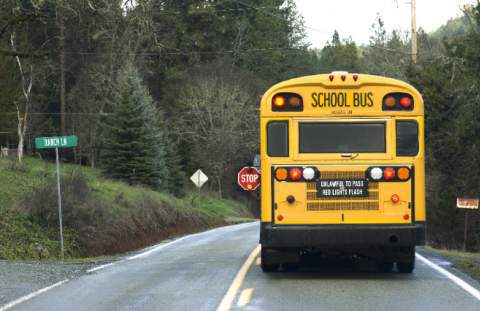 EQT Infrastructure announces it has agreed to acquire FirstGroup PLC US business operations. The companies First Student and First Transit, two North American subsidiaries of the UK publicly listed group, are set to be taken over by EQT Infrastructure for USD 4.6 billion.
Headquartered in Cincinnati, Ohio, First Student and First Transit are market leading providers of essential transportation services to schools and communities in North America.
As reported on the Wall Street Journal, «the sale of First Student and First Transit is part of the board's plan to focus on its U.K. operations, and will provide it with sufficient funds to develop the remaining businesses while paying down debt». 
EQT Infrastructure underlines in a press release it «intends to help future-proof the Company by investing in the electrification of its fleet and accelerating its transition to renewable fuel sources in order to support passenger health and reduce environmental impact».
EQT Infrastructure takes over First Student and First Transit
The transaction is subject to customary conditions and approvals and is expected to close in Summer 2021.
First Student is the largest student transportation service provider in North America, providing over 900 million student journeys a year to approximately 1,000 school districts. Student transportation is a critical component of the educational ecosystem, with student success metrics and funding directly correlated to attendance, and First Student has been driving positive outcomes for students since its founding in 1983. On the other hand, First Transit is a leading public transit management operator that transports 350 million passengers annually across approximately 300 locations in North America. Founded in 1955, First Transit provides essential mobility services to communities, college campuses, businesses, and elderly care facilities that are economical, safe, and environmentally friendly.
Going forward, FirstGroup will be a more focused, resilient business that is in a strong position to deliver for bus and rail passengers in the UK, continue investing in its zero-emissions fleet strategy and play a key role in meeting society's broader ESG goals

Matthew Gregory, FirstGroup Chief Executive
EQT Infrastructure and the public transport sector
Crosby Cook, Partner and Investment Advisor at EQT Partners, said: "First Student and First Transit play critical roles in North America's transportation infrastructure; both businesses are market leaders, offering best-in-class safety, reliability, and service. EQT is excited to partner with the management teams of these businesses and invest in operational technology and fleet decarbonization to provide even safer and more environmentally friendly transportation services to students and communities across the continent."
Matthew Gregory, CEO of FirstGroup, commented, "EQT has a strong record of success in the Transport & Logistics sector, and we have been impressed by EQT's vision for investment and growth at First Student and First Transit. I am confident that EQT will be a great partner for the Company to achieve its full potential as it embarks on its next phase of growth. I want to thank the employees of First Student and First Transit for their contribution to FirstGroup over the years and I look forward to following the Company's future success."
FistGroup focuses on the UK
David Martin, FirstGroup Chairman said "We are delighted to announce the sale of our North American contract divisions First Student and First Transit to EQT Infrastructure for $4.6bn. This transaction, which follows a strategic review by the Board of all options to unlock value, enables FirstGroup to address its long-standing liabilities, make a substantial contribution to its UK Bus and Group pension schemes and return value to shareholders, while ensuring the ongoing business has the appropriate financial strength and flexibility to deliver on its goals".
Matthew Gregory, FirstGroup Chief Executive said: "As economies begin to emerge from the pandemic restrictions and society begins the process of building back better, the vital role of public transport is clear. The services we provide are critical to economic activity and social objectives including 'levelling up', and play an important role in combating climate change and helping local communities flourish. Going forward, FirstGroup will be a more focused, resilient business that is in a strong position to deliver for bus and rail passengers in the UK, continue investing in its zero-emissions fleet strategy and play a key role in meeting society's broader ESG goals."