Equipmake will convert to electric drivetrain 10 Big Bus Tours sightseeing buses in London
Equipmake has been awarded a contract to repower 10 open-top tour buses for use on London sightseeing services. First repowered Big Bus Tours vehicle to enter service in Q1 2024. Within this order, Ankai buses will be converted from diesel to fully electric with Equipmake's state-of-the-art Zero Emission Drivetrain technology. Each new bus will have […]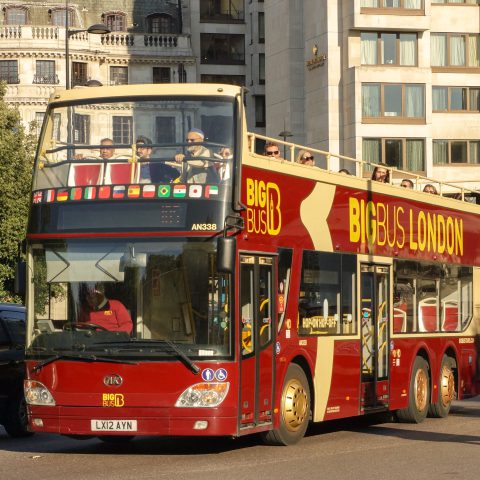 Equipmake has been awarded a contract to repower 10 open-top tour buses for use on London sightseeing services. First repowered Big Bus Tours vehicle to enter service in Q1 2024.
Within this order, Ankai buses will be converted from diesel to fully electric with Equipmake's state-of-the-art Zero Emission Drivetrain technology. Each new bus will have a range of 120 miles from a 327kWh battery, suitable for daily tour routes across London, according to Equipmake.
The deal Equipmake – Big Bus Tours
The 10 vehicles scheduled for repowering are all Ankai double-deck sightseeing buses – and each will be converted to incorporate Equipmake's Zero-Emission Drivetrain (ZED) technology, which in this specification features a 327kWh capacity battery, providing in excess of 120 mile daily range.
The ZED, which is completely modular and scalable and can be applied to single as well as double-decker buses, features Equipmake's in-house developed electric motor, inverter, and power electronics, combined with lithium-ion batteries. In addition, one of its most important features is Equipmake's patented thermal management system, which maintains all three of the ZED's key components – the battery pack, motor, and inverter – at an optimum operating temperature, maximising vehicle range. "Featuring an advanced water-glycol cooling circuit, the system has the added benefit of providing interior heating during cold conditions with captured thermal energy. When the battery is depleted at the end of a complete duty cycle, it can be recharged at the depot overnight via a CSS DC charging point", Equipmake adds.
Equipmake repowering Big Bus Tours in London
Ian Foley, CEO of Equipmake, said: "We are delighted to be partnering with Big Bus Tours as it continues to make its fleet more sustainable. It's fantastic to work with companies that share a forward-thinking mindset and recognise the immense advantages of repowering. By choosing to repower, Big Bus Tours will not only benefit from an excellent opportunity to achieve net-zero targets and play a key role in improving local air quality, but also make significant operating cost savings over the purchase of a new electric bus."
Gerry Price, Executive Vice President at Big Bus Tours, added: "Our partnership with Equipmake will significantly support us as we transition our fleet to zero emissions. The state-of-the-art technology it has developed and its shared commitment to sustainability makes this a hugely exciting opportunity for us. Through innovations like this, we will be playing our part in improving the capital's air quality and giving the hundreds of thousands of tourists who use our sightseeing services every year an even more enjoyable experience."