Equipmake launches the electric motor HTM 3500 for heavy duty e-commercial vehicles
A new electric motor branded Equipmake has been launched, with the market of electric buses and heavy duty commercial vehicles in mind. The UK-based group, which provides EV technology to automotive OEMs, announces the launch of the HTM 3500, which stands out for high torque and direct drive concept. It can be fitted on the retrofit […]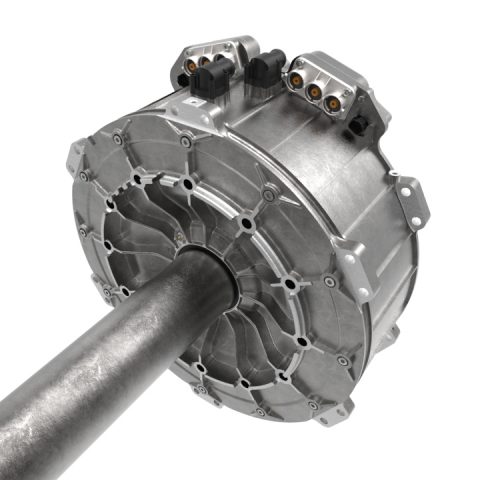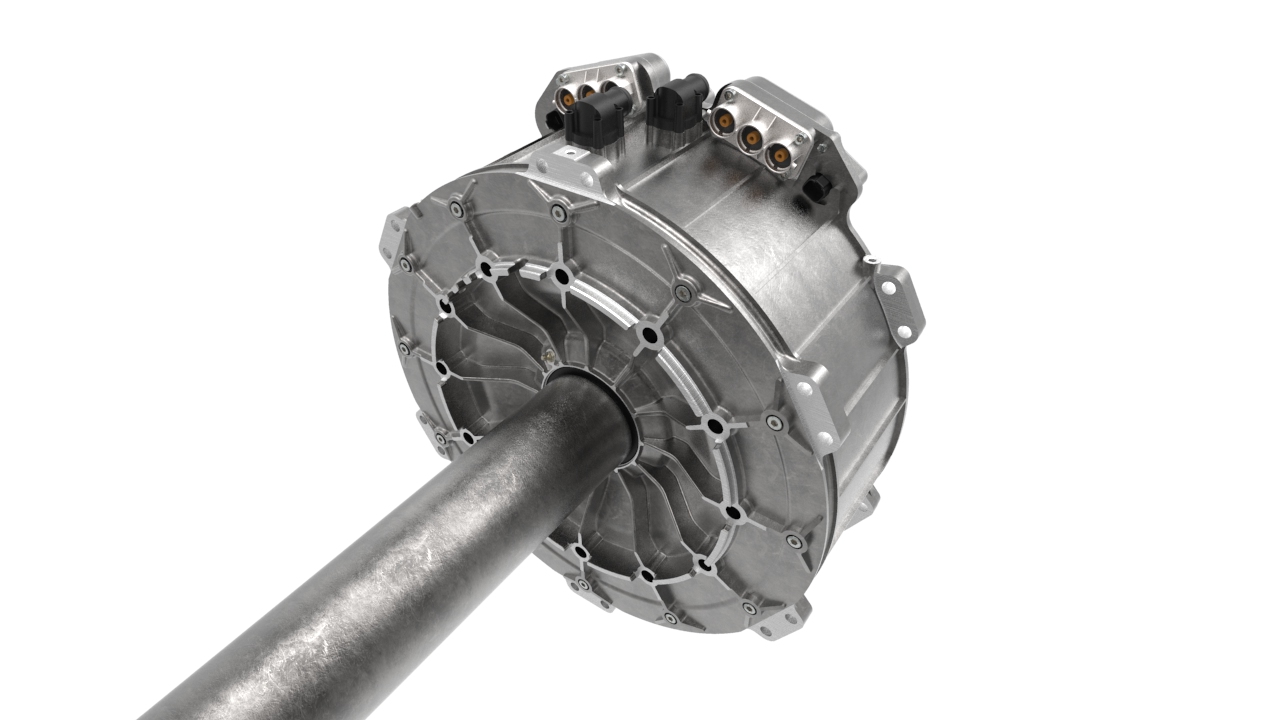 A new electric motor branded Equipmake has been launched, with the market of electric buses and heavy duty commercial vehicles in mind. The UK-based group, which provides EV technology to automotive OEMs, announces the launch of the HTM 3500, which stands out for high torque and direct drive concept. It can be fitted on the retrofit electric bus chassis EBus launched by Equipmake and soon to be trialled in South America.
Based in Norfolk, UK, Equipmake produces high-performance electric motors, power electronic systems, all the way up to complete EV drivetrains, while also operating across marine, off-highway, agriculture and aerospace.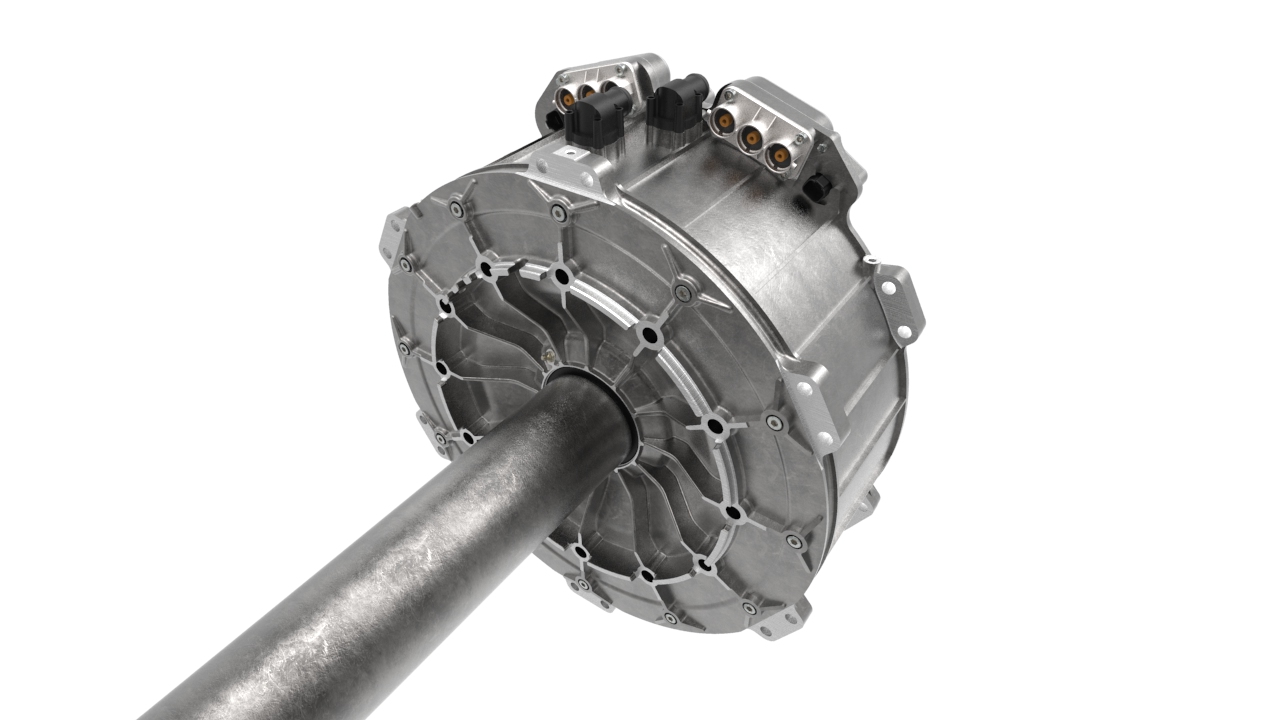 HTM 3500 by Equipmake
Called the HTM 3500, the new motor combines high torque with low motor speeds, fitting directly onto the propshaft of a large electric vehicle, negating the need for a separate gearbox. Capable of producing maximum torque of 3,500Nm at just 1,000rpm, it has been designed for multiple heavy duty vehicle applications, from electric buses to HGVs and mining trucks, where high torque and start/stop duty cycles are required, Equipmake points out.
The drivetrain joins the APM electric motor in Equipmake's portfolio.
400 kW for the Equipmake HTM 3500
The Equipmake HTM 3500 weighs 195kg, has a diameter of 540mm, a width of 251mm and height of 607mm.
It has peak power of 400kW and a maximum motor speed of 3,500rpm. It is available as a single or coupled unit.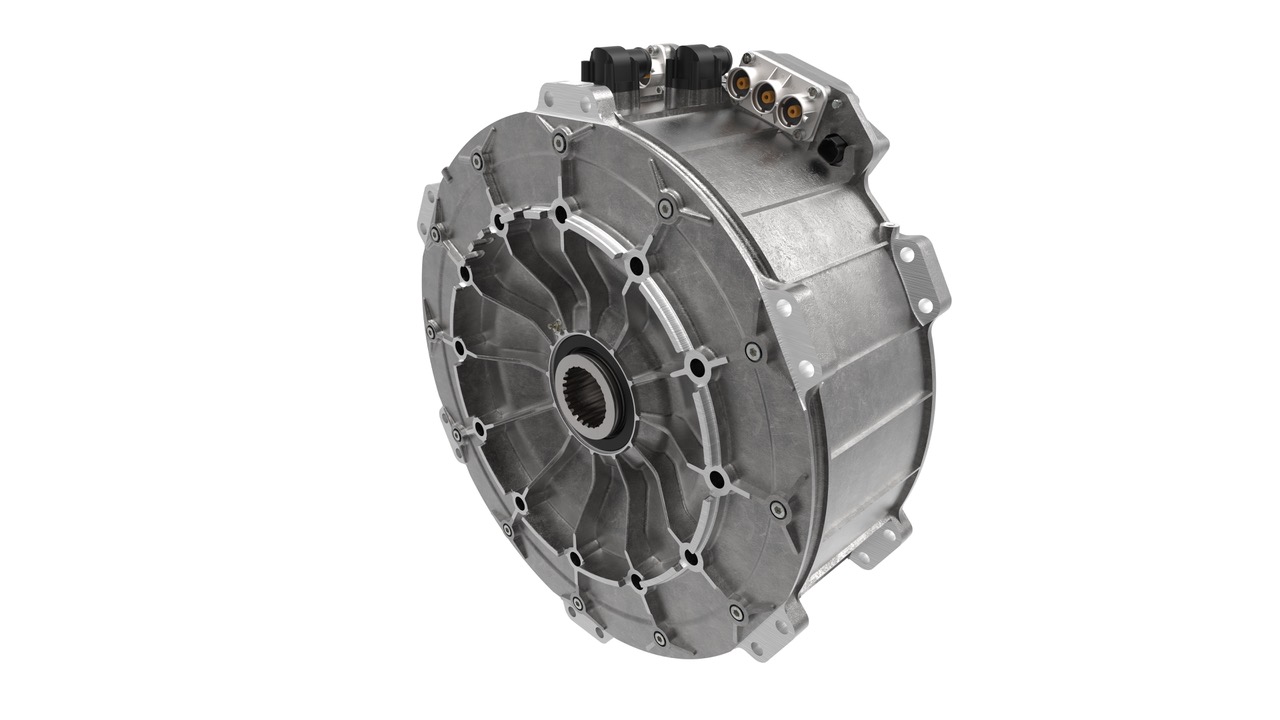 The company has developed its own retrofit electric bus chassis – known as EBus – which «allows bus coachbuilders to become full electric bus manufacturers almost overnight», in Equipmake's words. Such is the demand from bus makers wishing to go zero emissions that Equipmake has forged partnerships with companies in Brazil, Argentina and India and grown its UK staff from 15 employees to 57 in a little over two years.
Equipmake's new HTM 3500 motor is an integral part of the very latest iteration of the state-of-the-art EBus platform, within-service trials of this technology beginning next Spring by Brazilian commercial vehicle manufacturer, Agrale, who will launch an electric bus first in Buenos Aires, Argentina in 2021.
Equipmake HTM 3500, for heavy duty commercial vehicles
Ian Foley, Managing Director, Equipmake said:"The HTM 3500 is the perfect motor for heavy duty electric commercial vehicles such as buses, mining trucks and HGVs offering enormous amounts of torque from extremely low motor speeds. While it pushes the boundaries of conventional interior permanent magnet motor design, it does so reliably and cost-effectively and, by being direct drive, negates the need for a gearbox allowing more efficient packaging of an electric drivetrain."