e-Way unveiled: the electric bus with Iveco's logo (and record breaking range)
Iveco Bus has showcased today a range of electric buses that carries its logi. Named e-Way, (and developed by Heuliez), the range includes 9.5, 12 and 18-metre models with all possible charging systems and battery power. The 12-metre version, equipped with 350 kWh, has covered 527 kilometres (certified by the TUV), stated the manufacturer. Busworld 2019 […]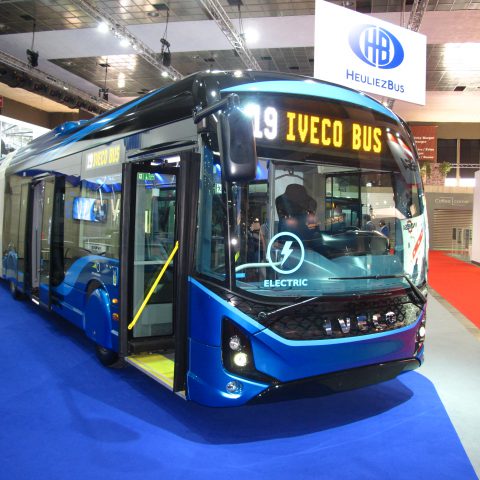 Iveco Bus has showcased today a range of electric buses that carries its logi. Named e-Way, (and developed by Heuliez), the range includes 9.5, 12 and 18-metre models with all possible charging systems and battery power. The 12-metre version, equipped with 350 kWh, has covered 527 kilometres (certified by the TUV), stated the manufacturer.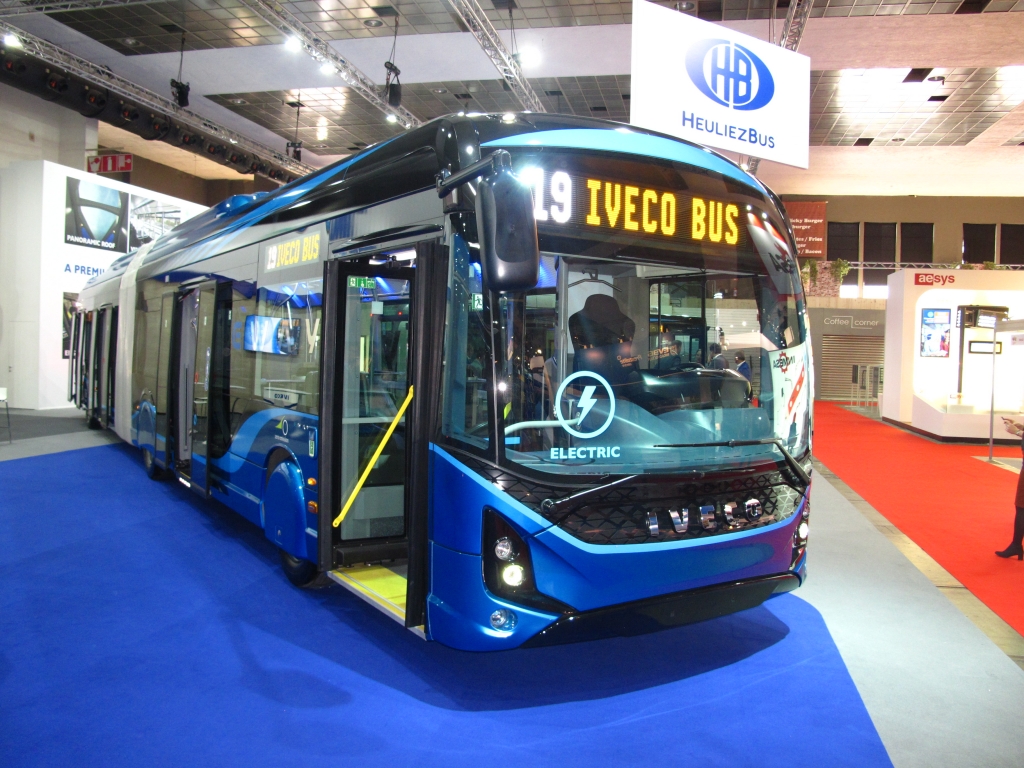 Busworld 2019 is for Iveco Bus the best occasion to emphasize its position in the gas fuelled bus sector (with the Crossway and the Daily), the efforts on electrification (with the brand Heuliez) and the focus on connectivity with a system for monitoring, always, all vehicles of the Iveco Bus family. Iveco Bus hybrid systems and trolleybuses are also in the spotlight.
Crossway NP at Busworld
Iveco Bus also brought at Busworld the Crossway NP Natural Power, a range 100% compatible with biomethane made from recycled waste.
At Busworld 2019, Iveco Bus also put the new Iveco Daily Minibus in the spotlight. The new Daily generation is available in diesel and alternative traction versions and is the first vehicle in the segment to be equipped with a Euro VID engine. But the essential feature of the new Daily is its connectivity. The new Iveco Daily Minibus comes on the market in four ranges: Pop, Line, Start and Tourys. The latter is available in two versions: the Tourys Flat Floor and the Tourys Plus. And also the Daily Electric is available.