FIAA is working on the preparation and marketing for its new edition which, organised by IFEMA, will be held in the Feria de Madrid halls, from the 6th to 9th October 2020. After having 'skipped' the 2019 edition, FIAA has moved from the usual position in spring to a new schedule: it'll be held in autumn.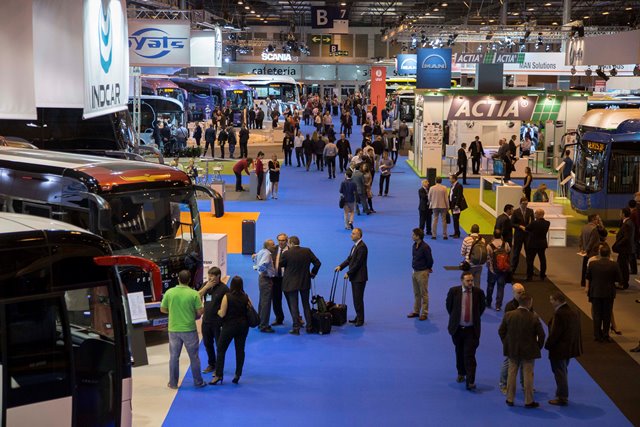 A new image for FIAA Madrid
The promoters underline that FIAA will have a freshly made-over image that promotes the concepts of safety, connectivity and ecology. FIAA 2020 is expected to be an important meeting point between leading companies in complete vehicles, body, frames, services, technology, components and accessories, and professionals from around the world. For the 2020 edition, FIAA estimates attendance in excess of 12,000 visitors from 47 countries, promoting its growing internationalisation, thanks to a series of actions specially designed to attract professionals from foreign markets, led by ASCABUS.
The bus? Sustainable and safe
A recent study by the Spanish Confederation of Bus Transportation (CONFEBUS), as reported by FIAA in a press release, shows that buses, responsible for 50.3% of travel in Spain, are key in the development towards efficient and sustainable mobility, as it is the transportation that generates the least greenhouse gas, 3.7 times less contaminating that airplanes, 5.5 times less than cars and 13% less than trains. It also has the lowest accident rate of all road transportation means (only 0.2% of the total of fatalities of road traffic accidents are attributed to buses), and they are essential in meeting the mobility requirements of groups with less access, such as young people, seniors and people with reduced mobility.
FIAA Madrid 2020, Ayats with electric open top
As reported in a interview published on italian magazine Autobusweb, a first model of Ayats open top electric bus was tested in Barcelona last year for three months. «I am firmly convinced that the future of transport in the city centres will be zero emission – said the sales manager Eduard Pagès Vilà -. And we are getting prepared. The bus tested in Barcelona is being optimized». The vehicle is developed for slow charging overnight and features electric motor and batteries provided by the French company Actia. Reportedly, it will be showcased at FIAA 2020 in Madrid.