Flowbird launches Monapass app in Principality of Monaco. A 'one-app environment' for multimodal journeys
Flowbird announces it has developed a 'open ticket' mobile platform that delivers a 'one-app, one-account' environment for integrated multimodal transport, active travel and ID-based subscriptions and passes. Called Monapass and developed for the Principality of Monaco, the app offers account-based ticketing, in-app tickets storage, combined ticketing for travel and entertainment (museums, cinemas, tours) and integrated […]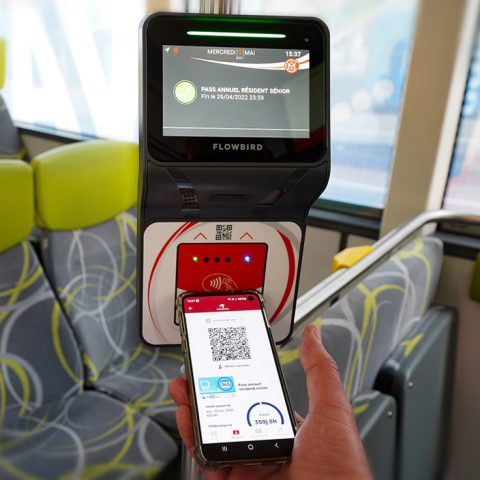 Flowbird announces it has developed a 'open ticket' mobile platform that delivers a 'one-app, one-account' environment for integrated multimodal transport, active travel and ID-based subscriptions and passes.
Called Monapass and developed for the Principality of Monaco, the app offers account-based ticketing, in-app tickets storage, combined ticketing for travel and entertainment (museums, cinemas, tours) and integrated journey planning with parking, public transport and active travel. "Flowbird's 'open ticket portfolio' functionality makes it possible to import and manage third-party ID-based passes and subscriptions for transit and other services, such as e-bike hire", the tech company says.
Principality of Monaco, Monapass for integrated journeys
The Principality of Monaco is committed to digital transformation through its 'Extended Monaco' programme. As part of this agenda, the city has worked with Flowbird to deploy Monapass as a new approach to mobility for residents, tourists, and commuters. MaaS is key to Monaco's environmental commitment to reduce light vehicle traffic by 20% by 2030.
"Monapass is the complete mobility companion in your pocket," said Paul Rogers, Flowbird Sales & Marketing Director. "We are expanding the traditional scope of MaaS apps to connect an ever-wider range of services and subscriptions and make them available through a secure, single sign-on account in a mobile environment. There is no need to manage multiple ID-based accounts through separate apps and we have advanced our vision for MaaS gateway to include access to multiple services through a single account, with payments through the Flowbird payments service."