Gaussin acquires license for the 6m Bluebus. The shuttle Cit-e to be marketed outside France
Gaussin has acquired a worldwide license (outside France) for the 6-meter e-bus by Bluebus, a Bolloré Group subsidiary. The bus will be renamed Cit-e and «manufactured through Gaussin's current and future network of licensees», the French-based technology company says. Gaussin is active in the development of zero-emissions vehicles, including a road truck skateboard. Gaussin points […]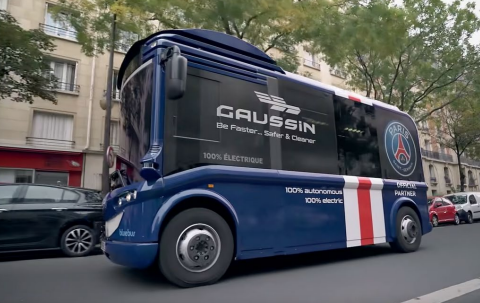 Gaussin has acquired a worldwide license (outside France) for the 6-meter e-bus by Bluebus, a Bolloré Group subsidiary. The bus will be renamed Cit-e and «manufactured through Gaussin's current and future network of licensees», the French-based technology company says. Gaussin is active in the development of zero-emissions vehicles, including a road truck skateboard.
Gaussin points out that «The royalty bearing license is valid for 20 years and will allow Gaussinto provide the advantage of the localization model to its network of licenseesto penetrate the different markets with a strong focus on the Middle East, where the demand and the adoption of smart and clean mobility systems is growing fast».
What is more, the Cit-e platform will be made available also in an Autonomous version (the Cit-e Autonomous), equipped with Gaussin Virtual Driver
Gaussin Cit-e, the Bluebus 6m marketed worldwide
The Cit-e is a transport solution for private or public transport applications of the 1st and last mile focused on safety, performance and respect of the environment. Marketed mainly in France since 2011, it is now in operation with more than 50 customers. With a 22 persons capacity, Cit-e embarks 90 kWh of batteries and can run up to 70 km/h. It is equipped with LMP solid-state batteries patented by Blue Solutions, part of the Bollorè Group.
Their composition, free of cobalt and nickel, guarantees the independence of the technology from materials that are increasingly criticized from a social and environmental point of view. At the end of their life, all components will be recycled or recovered.
Several screens and tablets are available on board to passengers in order to interact with the bus or associated services: define a destination, receive practical and personalized information, etc. The on-board experience is improved for the passenger and these new services allow the operator to diversify its revenue sources.