German e-bus market: +57% in 2021. 555 registrations, Mercedes is the top seller
Germany has been in 2021 the leading country in Europe when it comes to e-bus registrations: as many as 555 battery-electric buses have been delivered along with 33 fuel cell buses. And Mercedes, with the eCitaro, gained the first place as leading e-bus manufacturer in the country. The news is reported on German media omnibus.news […]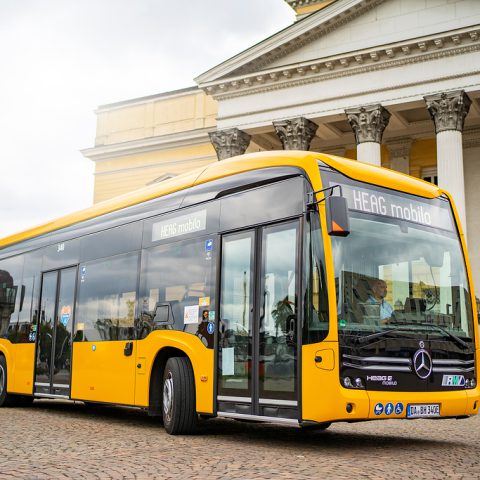 Germany has been in 2021 the leading country in Europe when it comes to e-bus registrations: as many as 555 battery-electric buses have been delivered along with 33 fuel cell buses. And Mercedes, with the eCitaro, gained the first place as leading e-bus manufacturer in the country.
The news is reported on German media omnibus.news based on figures from Chatrou CME Solutions (that will shortly released an updated picture of alternative drive bus registration in 2021 in the whole Europe).
Mercedes, VDL and MAN lead German e-bus market
The 550 e-buses registered in Germany mark a 57 percent increase from 2020, when 350 electric buses were registered (around 10 percent of total city bus sales). In 2020 Solaris had been the top seller in the German e-bus sector, last year Mercedes ranked first. VDL placed second and MAN enters for the first time the shortlist and gets the third place.