New CEO for CNH On-Highway Business: Gerrit Marx appointed
CNH Industrial has unveiled the name of Gerrit Marx as the designated CEO of CNH On-Highway Business. We're talking about the new entity of the global group that is expected to assume independent operations early next year. The spin-off was announced back in September 2019, on the occasion of the Capital Markets Day at New York Stock […]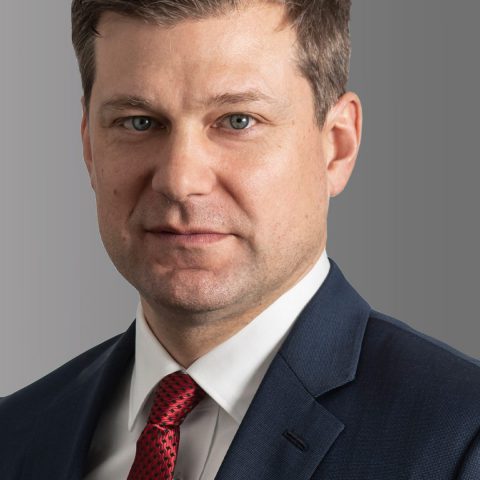 CNH Industrial has unveiled the name of Gerrit Marx as the designated CEO of CNH On-Highway Business. We're talking about the new entity of the global group that is expected to assume independent operations early next year.
The spin-off was announced back in September 2019, on the occasion of the Capital Markets Day at New York Stock Exchange. At that time, former CEO Hubertus Mühlhäuser said that: «This newly created On-Highway company will build on its leading positions in Europe for CV and worldwide for powertrain to become the global leader in sustainable transportation and propulsion and will become the partner of choice to connect and power the world with pro forma net sales of 13.1bn US$ with a pro forma adjusted EBIT of 0.5bn».
Which brands will be part of the new Business
As underlined by CNH Industrial, the new On-Highway business will include the following group's brands and their respective activities: IVECO (heavy, medium and light commercial vehicles), IVECO ASTRA focused on heavy- duty trucks, IVECO BUS and Heuliez Bus, Magirus (firefighting vehicles), Iveco Defence Vehicles, Iveco Capital and FPT Industrial, specializing in powertrain technologies.
«On behalf of the Board of Directors, I wish to congratulate Gerrit on this appointment. We are confident that his expertise in commercial vehicles, together with his demonstrated leadership of our Commercial and Specialty Vehicles segment, will serve him well in taking the new company forward», said Suzanne Heywood, Chair of the CNH Industrial Board of Directors.
Who's Gerrit Marx, the future CEO of CNH On-Highway Business
Gerrit Marx joined CNH Industrial as President of Commercial and Specialty Vehicles in January 2019. He has some 20 years of experience in roles of increasing importance at organizations which include McKinsey & Company, Daimler AG, Skoda and most recently at global equity firm Bain Capital. He has worked across different geographies and in a variety of industrial segments, with specific, in-depth focus on automotive industries.