BYD Europe and Alexander Dennis Limited (ADL) jointly announced on 21th January that their electric vehicle partnership has delivered 11 new pure electric Enviro200EV electric buses to Go-Ahead London. A further batch of 13 units is expected to be handed over in March. This latest delivery is the very first for the new 9.6-meter variants of the Enviro200EV model.
BYD is a global leader in batteries, energy management and electric mobility, while ADL is a subsidiary of leading independent global bus manufacturer NFI Group Inc. (NFI).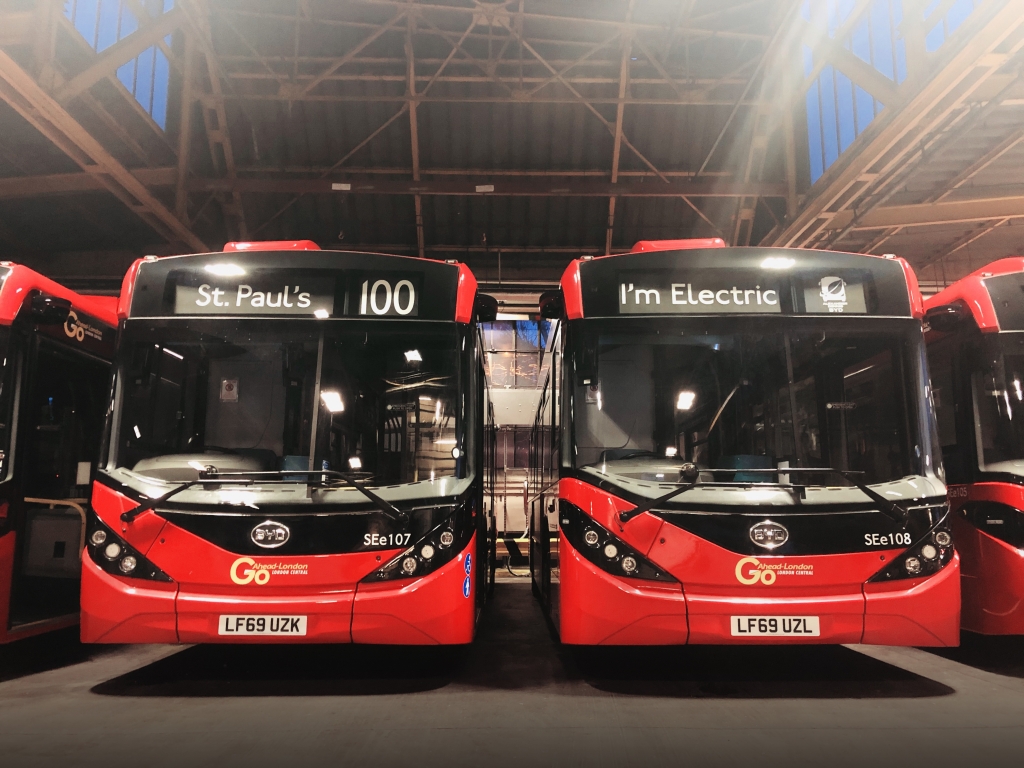 The first delivery for the new 9.6-meter Enviro200EV
The delivery also signals the introduction of the partnership's latest single deck 9.6-metre model – a shorter wheelbase chassis to suit narrow, complex road network such as those on Go-Ahead's Route 100.
With 24 seats and an overall 66 passenger capacity, the 9.6-metre BYD ADL Enviro200EV, according to the manufacturers, achieves 150 miles on a single charge. Power is delivered through its pure-electric drivetrain comprising 330 kWh BYD Iron-Phosphate batteries.
100 Enviro200EV for Go-Ahead London
The delivery also brings up the 100th BYD ADL Enviro200EV for Go-Ahead London, with the company having to date completed over 6.3 million kilometres. A further batch of 13 10.9-metre BYD ADL Enviro200EVs are scheduled to go into service with Go-Ahead London in March 2020.
Since the introduction of the BYD ADL Enviro200EV electric bus in only 2016, over 200 units are now either delivered or on order with operators across the UK.
Richard Harrington, Engineering Director at Go-Ahead London, said: "Go-Ahead London has once again shown that close working partnerships, coupled with meticulous planning, results in us leading the way with zero emission travel for our customers."
"We continue to foster a forward-thinking relationship with Go-Ahead," said Isbrand Ho, Managing Director at BYD Europe, "here is an operator that has clearly identified electric mobility as viable, long-term solution to the demands of public transport in London. With its long-range appeal and class-leading environmental credentials, our BYD ADL Enviro200EV is well suited to a wide range of public transport operations and is becoming the battery-powered single decker of choice for a number of UK customers."
Colin Robertson, Chief Executive at ADL, said: "ADL is well versed in tailoring its buses to the needs of our customers, and this new length option further confirms that the zero-emission buses we build with BYD, our electric bus partner in the UK, are a whole-range solution for all operating requirements."