From diesel to electricity through hybrid technology: Rotterdam orders 103 VDL hybrid buses
55 electric buses are not enough. RET Rotterdam signed on 25 October a contract for 103 Citea SLE-120 Hybrid and 40 Citea LLE-120 diesel Euro VI. Fully electric buses will be used for shorter city lines, while the hybrid buses for the regional lines. Hybrid buses for Rotterdam Starting in late 2019 the electric buses will […]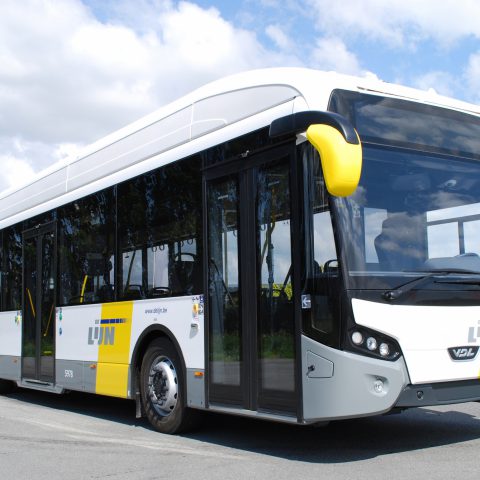 55 electric buses are not enough. RET Rotterdam signed on 25 October a contract for 103 Citea SLE-120 Hybrid and 40 Citea LLE-120 diesel Euro VI. Fully electric buses will be used for shorter city lines, while the hybrid buses for the regional lines.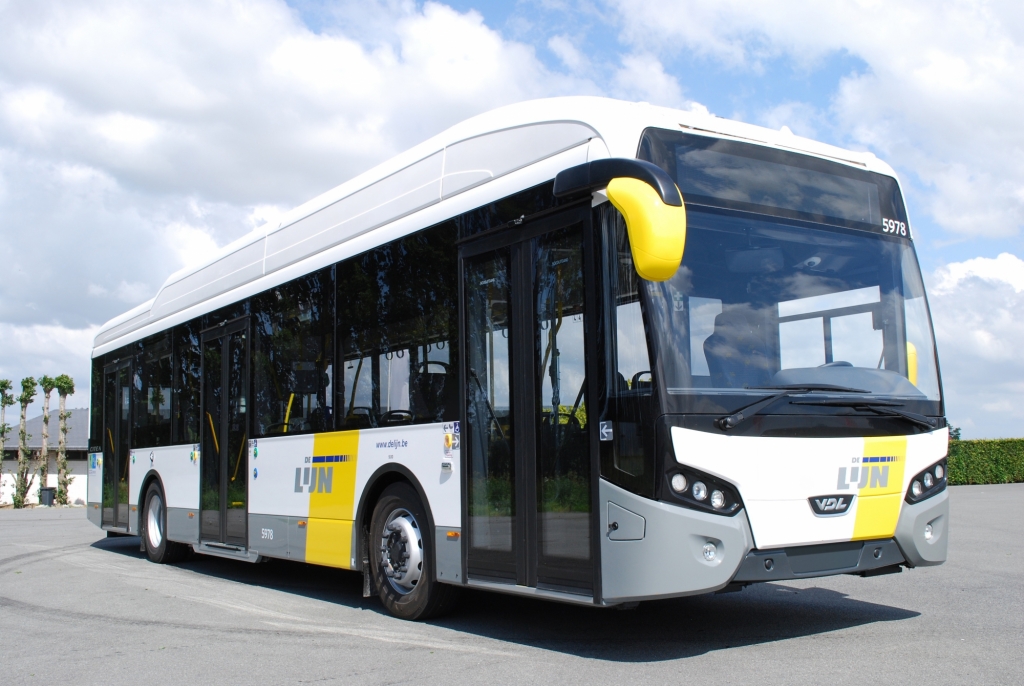 Hybrid buses for Rotterdam
Starting in late 2019 the electric buses will be deployed for line services in Rotterdam, Schiedam and Vlaardingen and the hybrid and diesel buses will mainly be used for regional service in the Rotterdam region. VDL will also provide the charging infrastructures for the electric buses, that will be charged over night at depot and during the service with rapid charging system.
The hybrid and lightweight diesel buses are driven by an electric motor for which the electric current either comes from the battery pack, in which case it is purely electric-powered, or the diesel generator, VDL states in a press release. When the diesel engine is running, this charges the batteries too. In addition, recovered braking energy is also used to charge the batteries. In the zones where the diesel engine is running, the speed will be kept as constant as possible to maintain the lowest possible noise level.
Hybrid buses in the Nordics
In Europe, up to now, the choice of full electric buses appears to be dominant (74% of the electric fleet at 31 December 2017) compared to plug-in hybrids. The main exception is Belgium, that made a choice only in the plug-in direction. For instance, the Flemish public transport company De Lijn turned to VDL Bus & Coach placing an order for 84 hybrid buses out of a 146 buses order. The 84 hybrid buses are a follow-up order to the 66 Citeas Sle Hybrid ordered in October 2017. All the buses will be delivered in the first half of 2019.
Diesel is still part of the transition
The diesel buses are equipped with a start-stop system that saves fuel because the diesel engine is shut off at stops or at standstill. At these moments the buses do not produce any noise. President and Chairman of the Board Willem van der Leegte of VDL Groep said, "Along with the award of 55 fully electric buses in July, the award of this concession for 143 VDL Citeas is a sign of RET's confidence in VDL. We at VDL are very proud to continue our long history of supplying buses to Rotterdam, a dynamic city known as a hub for transport and mobility. It is great to be part of that. We are also pleased that our buses will contribute to further CO2 reduction in the city and thus a cleaner Rotterdam." Maurice Unck, CEO of RET, said, "With this contract we are taking another step in the sustainability of our bus fleet. Earlier this year we already awarded the order for delivery of 55 fully electric buses to VDL. With this step we are once again contributing to the shared sustainability objectives of the national government, the region and RET."
No more diesel buses from 2025 in the Netherlands
Netherlands has ambitious goal in terms of emobility. Vdl Bus & Coach is already involved in two big project: one in Eindhoven, where 43 electric articulated buses run for Hermes (Transdev group) and the other in Amsterdam, where 100 electric buses are in operation around Schipol airport. The operator is Connexxion, still a company belonging to Transdev group. The provinces, the central government and the transport autorithies in the Netherlands have already decided that diesel buses will no longer be purchased from 2025 on and that by 2030 all public transport buses will be electric. As reported on Dutch press, RET, like other operators, will work in this direction step by step: 55 electric buses are going to arrive in 2019, 50 in 2021, 50 in 2024 and 110 in 2029