Hyzon Motors, a new player in the hydrogen bus field. A MOU for 1,000 vehicles announced
«Hyzon Motors Inc. announces that 1,000 units 40FT/12M fuel cell bus MOU (Memorandum of Understaing) was signed with a client under confidentiality. Target to deliver the first 50 units in about 12 months after formal contract». This statement was released by Hyzon Motors' CEO George Gu on Linkedin on April 4th. The company Hyzon Motors […]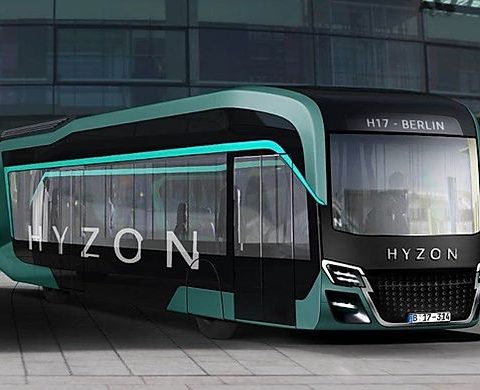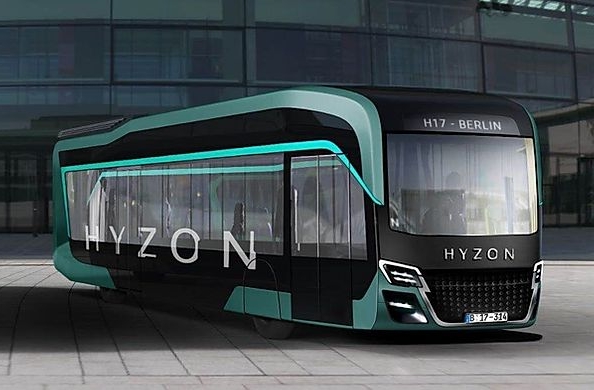 «Hyzon Motors Inc. announces that 1,000 units 40FT/12M fuel cell bus MOU (Memorandum of Understaing) was signed with a client under confidentiality. Target to deliver the first 50 units in about 12 months after formal contract». This statement was released by Hyzon Motors' CEO George Gu on Linkedin on April 4th.
The company Hyzon Motors has been officially launched in mid-March 2020, and follows the experience developed from Horizon Fuel Cell Technologies . Announced as a company specialized in hydrogen heavy-duty vehicles based in New York State, Hyzon said that series production of its vehicles (trucks and buses) is to begin late this year.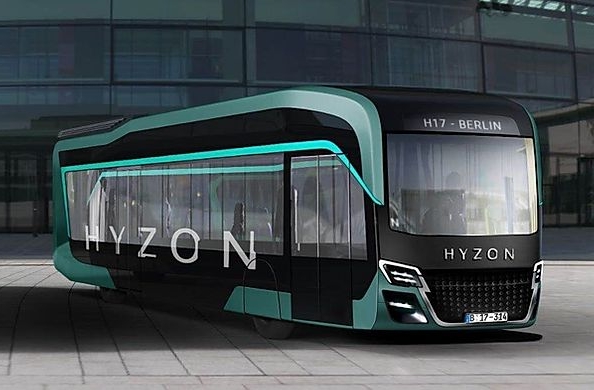 1,000 Hyzon Motors hydrogen buses
The customer of the massive hydrogen bus order is not specified so far. By the end of 2020, the production of trucks and buses with Hyzon Motors logo is set to start. Next year Hyzon, which claims to be the firs US producer specialized in PEM fuel cell modules exceeding kW, plans to add other commercial vehicles, such as vans.
Some of the features of Hyzon hydrogen bus portfolio are specified on the company website. 12 and 18-meter buses are to be produced for «most global markets» reportedly, equipped with 61, 82, 102 kW hydrogen fuel cell modules (82, 110 and 138 hp). Active safety systems include Emergency Forward Braking System, Adaptive Cruise Control (quite interestingly on city buses), Lane Departure Assistance. 320 miles (some 515 km) range are stated.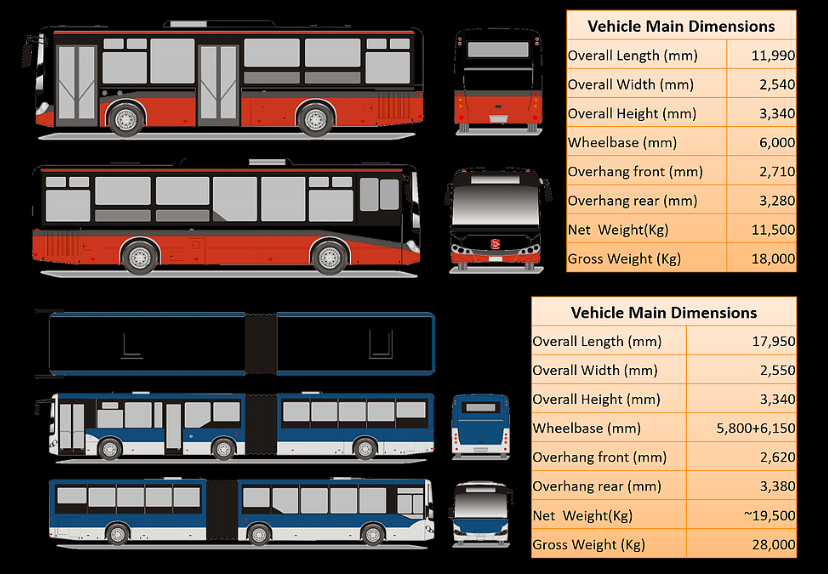 Hyzon Motors, a spin-off of Horizon Fuel Cell Technologies
The roots of Hyzon Motors are in the Horizon Fuel Cell Group (whose chairman is Hyzon Motors' CEO George Gu), which is active in fuel cell commercialization, having been engaged in fuel cell R&D for 16 years. Horizon supplies a full range of fuel cell systems, from low power air-cooled fuel cells through to high power automotive systems over 100kW, and containerized MW-scale fuel cell power plants.
In July 2019, Horizon Fuel Cell Technologies has announced the signing of an MOU to supply 1,000 units of 100kW and higher automotive fuel cell systems for heavy duty trucks within three years, with the first units to be delivered in the second half of 2019.
2,000 heavy duty hydrogen vehicles in three years
Deployment of over 2,000 heavy vehicles are already planned with customers in the first three years, Hyzon Motors claims. The company aims to equip the USA facility with the ability to deploy thousands of heavy vehicle systems per year, with the potential to increase that in increments of 10,000 units, based on demand.
«We have seen incredible growth in Asia in recent years at Horizon, and now with the experience gained from hundreds of trucks in commercial service, we aim to bring our technology to the roads of the world», CEO George Gu pointed out with regards to the launch of the new company.
«We have developed fuel cells which have a significant advantage in whole-of-life cost, and combining this with the imminent availability of very competitive large-scale green (renewable or sustainable) hydrogen in a number of countries, we are rapidly closing in on a total cost of ownership lower than diesel based fleets', said Craig Knight, CEO of Horizon Fuel Cell Technologies. 'As an enabler of high performance, zero emission transport, we are empowered to accelerate the transition to hydrogen commercial vehicles, ensuring attractive overall economics are reached in the very near term».