In Motion Charging makes its way in Limoges (France). Three Crealis delivered
Limoges Métropole has been the first to invest, in end of September 2018, in the brand new Iveco Crealis In-Motion-Charging. Unveiled at IAA Commercial Vehicles in 2018 and elected Sustainable Bus Award 2019 in Urban category, the trolleybus is a fully zero emission vehicle. Three units have been introduced on the busiest routes of Limoges network, after […]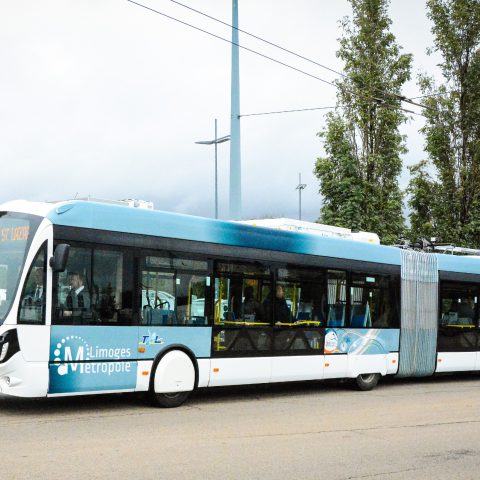 Limoges Métropole has been the first to invest, in end of September 2018, in the brand new Iveco Crealis In-Motion-Charging. Unveiled at IAA Commercial Vehicles in 2018 and elected Sustainable Bus Award 2019 in Urban category, the trolleybus is a fully zero emission vehicle.
Three units have been introduced on the busiest routes of Limoges network, after having undergone testing in Nancy this summer.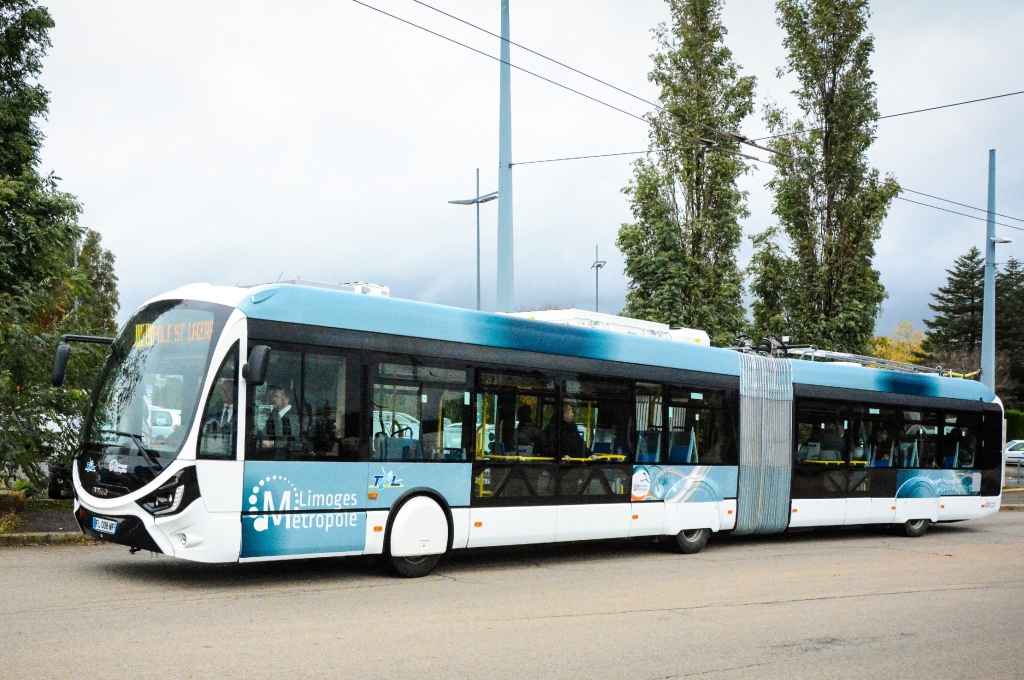 The new Iveco Crealis In-Motion-Charging, equipped with an original Skoda Electric powertrain, are joining a fleet of some 30 trolleybuses. And it's important to mention that, in Limoges, trolleybus lines cover 1.35 million km and serve 7.6 million passengers each year, i.e. nearly 50% of the total Limoges Métropole network.
Crealis In-Motion-Charging, a trolleybus on batteries
The Iveco Crealis In-Motion-Charging is an electric vehicle that uses the latest-generation "In-Motion-Charging" technology, combining two overhead lines and energy storage in the form of batteries.
This means that Transport Authorities can envision fully electric bus lines, free from overhead lines on part of the route, making it easier to deploy and reducing complexity and cost, while operators enjoy the benefits of an electric vehicle that performs well in all circumstances, with no loss of time due to charging.
Zero emission public transport network
Available in 12- and 18-metres, the Crealis In-Motion-Charging is particularly suited to towns and cities with challenging topography, offering excellent performance on hills, without compromising on autonomy or climatic comfort, Iveco Bus highlights. No operating time is lost due to batteries charging, as this occurs while driving under the overhead lines and when braking. To preserve the architectural quality in town and city centres, the Crealis can also run on batteries for distances up to 25 to 40% of the line.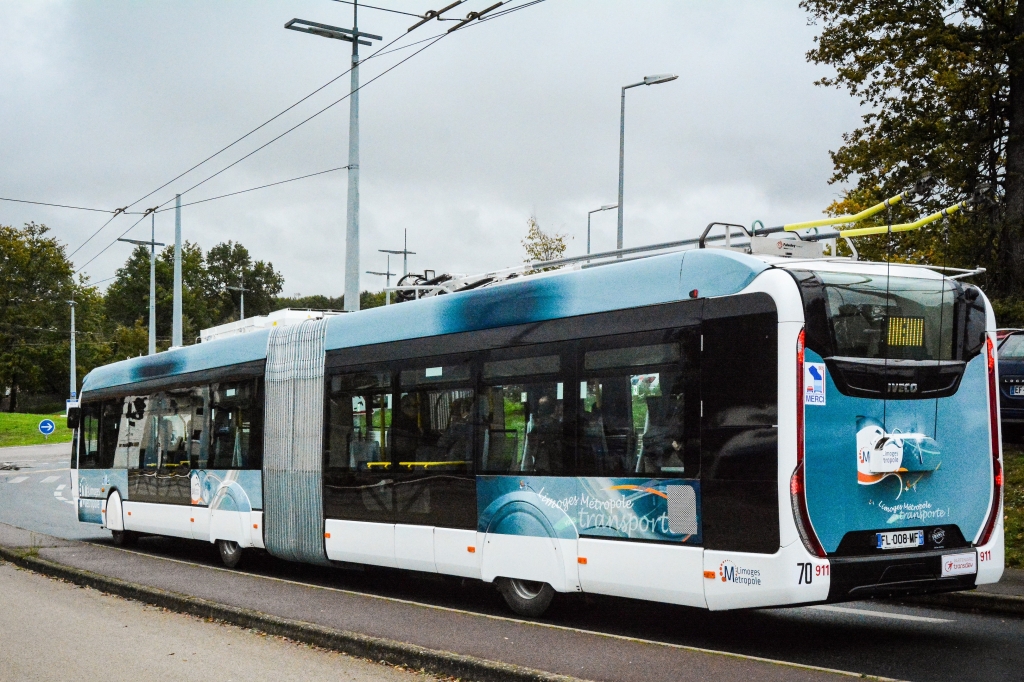 The introduction of the Crealis In-Motion-Charging on Line 4, which runs through the heart of the urban centre, confirms Limoges Métropole's commitment to energy transition. The new vehicles have been presented in the presence of Vice-President in charge of transport for Limoges Métropole, Gilles Bégout, and Iveco Bus Brand Leader, Stéphane Espinasse.
"We welcome the introduction of our first new generation trolleybus, the Crealis In-Motion-Charging, in Limoges, a network with a historical commitment to this technology. This versatile electric vehicle shows the commitment of Iveco Bus to energy transition and complements its offer of sustainable mobility solutions" declared Stéphane Espinasse, Iveco Bus Brand Leader.