Digizity project in Zaragoza, an automated Irizar ie tram in operation for Avanza
Within DIGIZITY project, a large Strategic Project for Economic Recovery and Transformation (PERTE) project led by Avanza and City of Zaragoza, a zero emission and automated Irizar ie tram is piloting the values of autonomous driving within the city mobility system DIGIZITY project started two years ago with the goal of automating, decarbonising and digitalising […]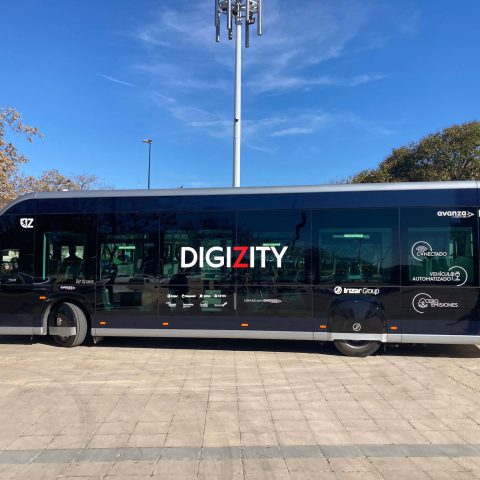 Within DIGIZITY project, a large Strategic Project for Economic Recovery and Transformation (PERTE) project led by Avanza and City of Zaragoza, a zero emission and automated Irizar ie tram is piloting the values of autonomous driving within the city mobility system
DIGIZITY project started two years ago with the goal of automating, decarbonising and digitalising urban transport with zero-emissions buses.
The partners of DIGIZITY project in Zaragoza
The project brings together manufacturers of buses, engines, components and on-board systems, telecommunications equipment and a global mobility operator.
Five other companies, including the Irizar Group via Irizar, Jema and Hispacold, participated in the project lead by Avanza. Telnet and Nextium and three technology centres (Itainnova from Aragón, CTAG from Galicia and Tecnalia from the Basque Country) and Novadays, a consulting firm specialising in public administration, also participated.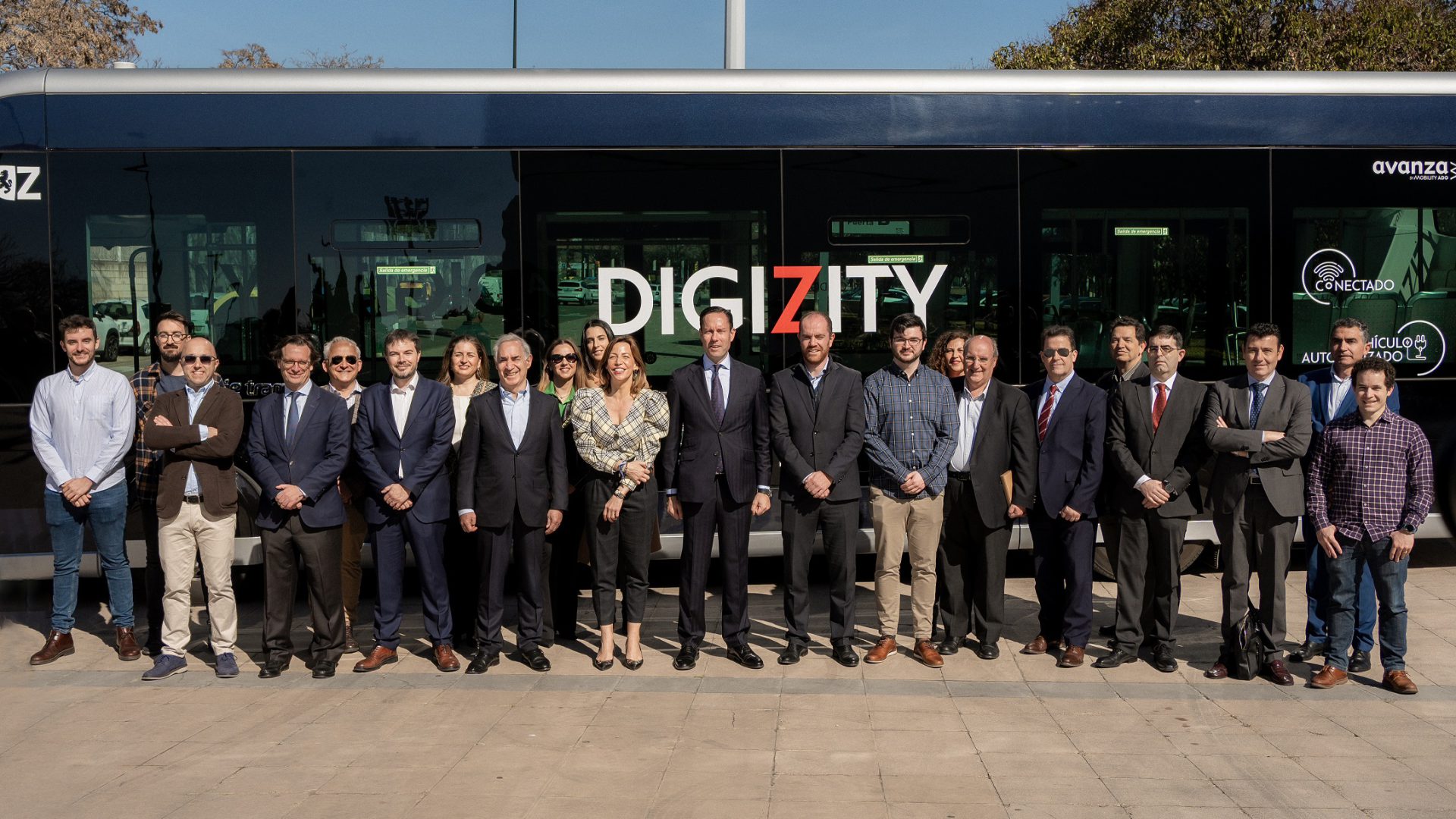 Autonomous driving in Zaragoza
This week the partners presented the Exceptional Area, an enclosed and 100% safe research infrastructure that is also part of the Strategic Project for Economic Recovery and Transformation (PERTE). The Irizar ie tram acts in this regard as a connected and electric vehicle. The test area will be done on line 40 of Zaragoza public transport. Its first stage will start to be operational starting yesterday, which will make it possible to test and integrate all the systems developed on the project. Furthermore, Vodafone is collaborating on all the tests as a 5G communications provider and subject area expert.
The bus is equipped with driving assistance that contributes to guaranteeing safety and minimises the possibility of accidents. The driving assistance doesn't eliminate the driver, it assists them to improve safety. It reduces accidents or incidents by reducing human error (fatigue or speeding, etc.). The vehicle is connected in real time with 5G to a network deployed for the purpose.
The DIGIZITY project has been financed by the European Union – Next Generation EU through the 2021 "Sustainable Automotive Technology Programme" call for entries under the Recovery – Transformation and Resilience Plan backed by the Centre for Technological and Industrial Development (CDTI). The total budget is more than 9 million Euros, it has 5.4 million in public funding and it will last until 31 December 2023.