CNH Industrial – Iveco Bus: students involved in guessing how the urban mobility of tomorrow may look like
The CNH Industrial Design together with IVECO BUS Design team have offered to the transport design students from RUBIKA design school to work on a prospective project: Urban Move Ability, focusing on the urban mobility of tomorrow via an innovative transport solution. The students presented their final concept to the jury during a project review […]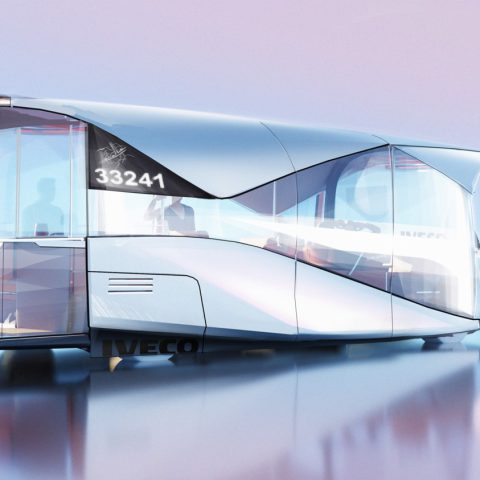 The CNH Industrial Design together with IVECO BUS Design team have offered to the transport design students from RUBIKA design school to work on a prospective project: Urban Move Ability, focusing on the urban mobility of tomorrow via an innovative transport solution. The students presented their final concept to the jury during a project review in Valenciennes (France) mid-2021. The results? We leave the pictures speak.
CNH Industrial, IVECO BUS, its Industrial Design Departments and RUBIKA school have offered to 5 French and Indian design students the opportunity to express their ideas on the urban mobility at the horizon of the next decade.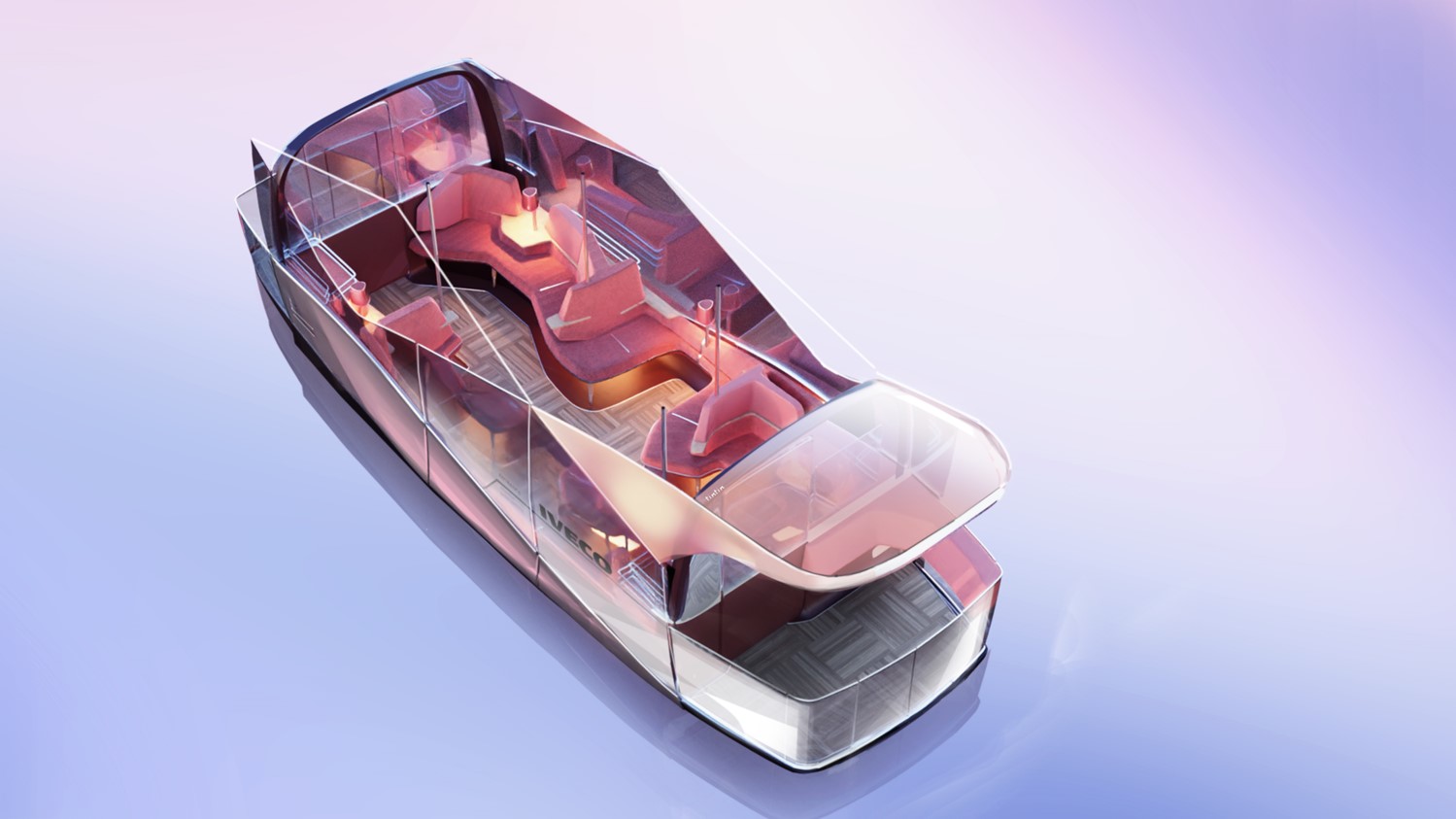 The purpose of the Urban Move Ability project was to imagine the expectations and needs of users that could improve their journeys and their quality of life in a smart city, but also help to create an innovative and unique travel experience while respecting the environment.
The project was carried out in three phases: an in-depth analysis of the subject aimed at defining the issues, then a creative phase to reframe the issues and propose several solution concepts, and finally the development of the selected concept.
The program has been overseen by Marco Armigliato, Strategic Design for CNH Industrial and Alexandre Verwilghen, IVECO BUS Lead Designer on the project, who have shared their knowledges of the public transport world with the students.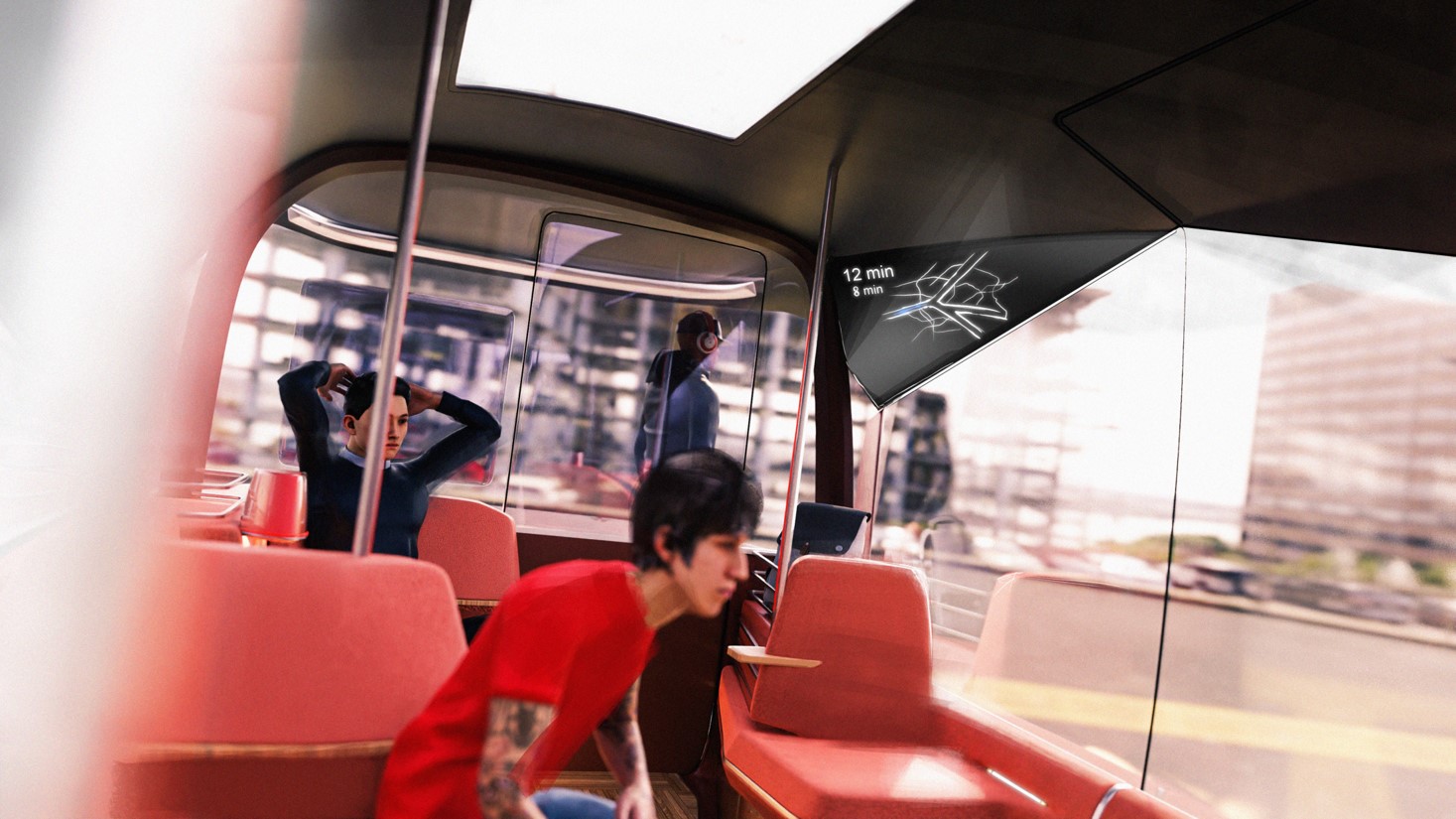 « Design is in DNA of all CNH Industrial and IVECO BUS projects to offer vehicles that combine aesthetics and functionality. Design can, model volumes, modify architecture, create usage scenarios thus making it possible to offer sustainable transport solutions that enhance and energize cities. » explained David Wilkie, Director of Design for CNH Industrial. 
The final vehicle was unveiled through digital sketches, 3D models and 3D animations during a presentation session in Valenciennes end of June.