First Karsan e-ATA 18 delivered in Italy: Bologna receives the first units (out of a 24-units order)
TPER's new electric buses have just been presented in Bologna: the first units out of 24 Karsan e-ATA 18-metre articulated buses have indeed reached their destination. The tender was awarded in 2022. It was the second e-bus procurement issued by TPER. The very first tender was awarded to VDL. Karsan e-ATA 18 electric buses in Bologna […]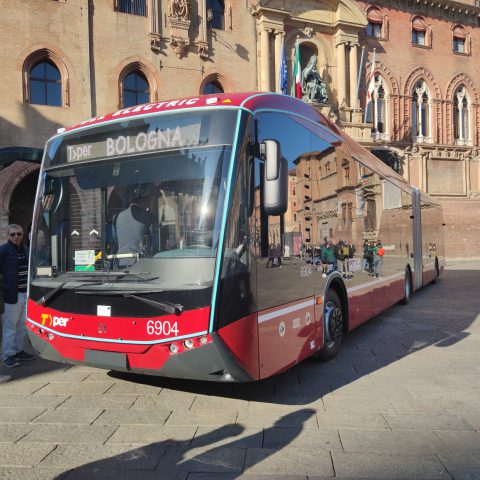 TPER's new electric buses have just been presented in Bologna: the first units out of 24 Karsan e-ATA 18-metre articulated buses have indeed reached their destination. The tender was awarded in 2022. It was the second e-bus procurement issued by TPER. The very first tender was awarded to VDL.
Karsan e-ATA 18 electric buses in Bologna
The entire supply of 24 vehicles will be delivered to TPER by the end of the year.
The Karsan e-ATA 18 are 18-metre, 4-door buses equipped with two platforms for the accommodation of wheelchairs for persons with reduced mobility, with manually operated access ramps on two doors. Full air conditioning, a video surveillance system and full LED interior lighting are installed. 146 passengers are set to be carried on the articulated e-buses, 48 of whom are seated.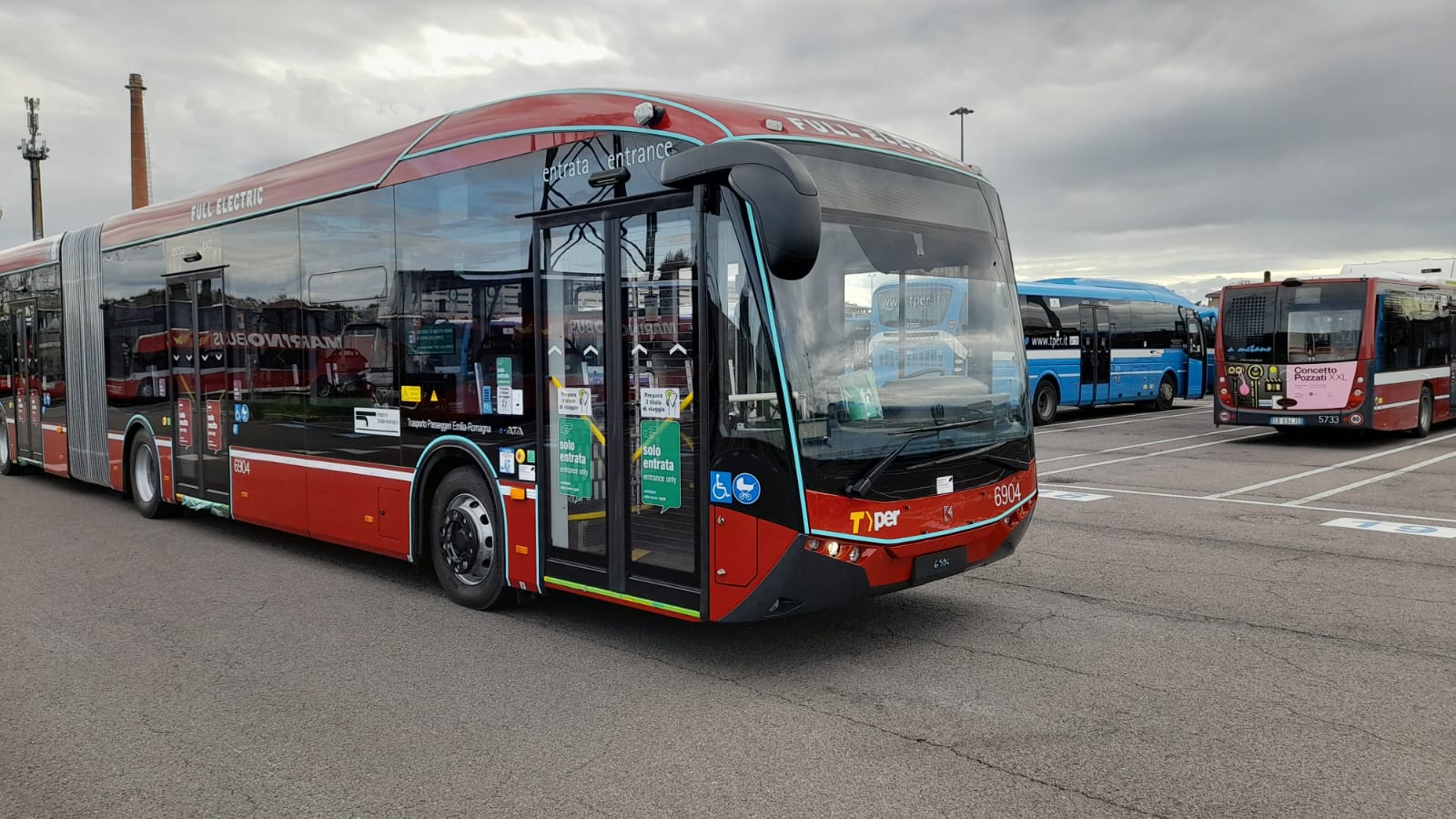 The Bursa company's electric articulated buses are equipped for both plug-in and opportunity charging at terminals.
The Karsan e-ATA 18 boastx a nominal capacity of 315 kWh supplied by nine battery packs. Power output? 250 kW thanks to the ZF AxTrax in-wheel motors.
With this supply of 24 Karsan e-ATA, TPER sees its electric-powered vehicle fleet grow to more than 100 units in Bologna, as it already includes 60 trolleybuses; 14 12-metre e-buses, which enabled the recent electrification of lines 28 and T1; 3 9.5-metre electric buses and minibuses used on shuttle connections in the city centre.
In the near future, TPER will implment further purchases of 8-metre and 12-metre electric buses for the urban area, for the electrification of line 37, the 'electric' completion of line 29 and use on other shuttle buses in the historic centre, using funds from the metropolitan PIMBO project and resources from the National Strategic Plan for Sustainable Mobility (PSNMS).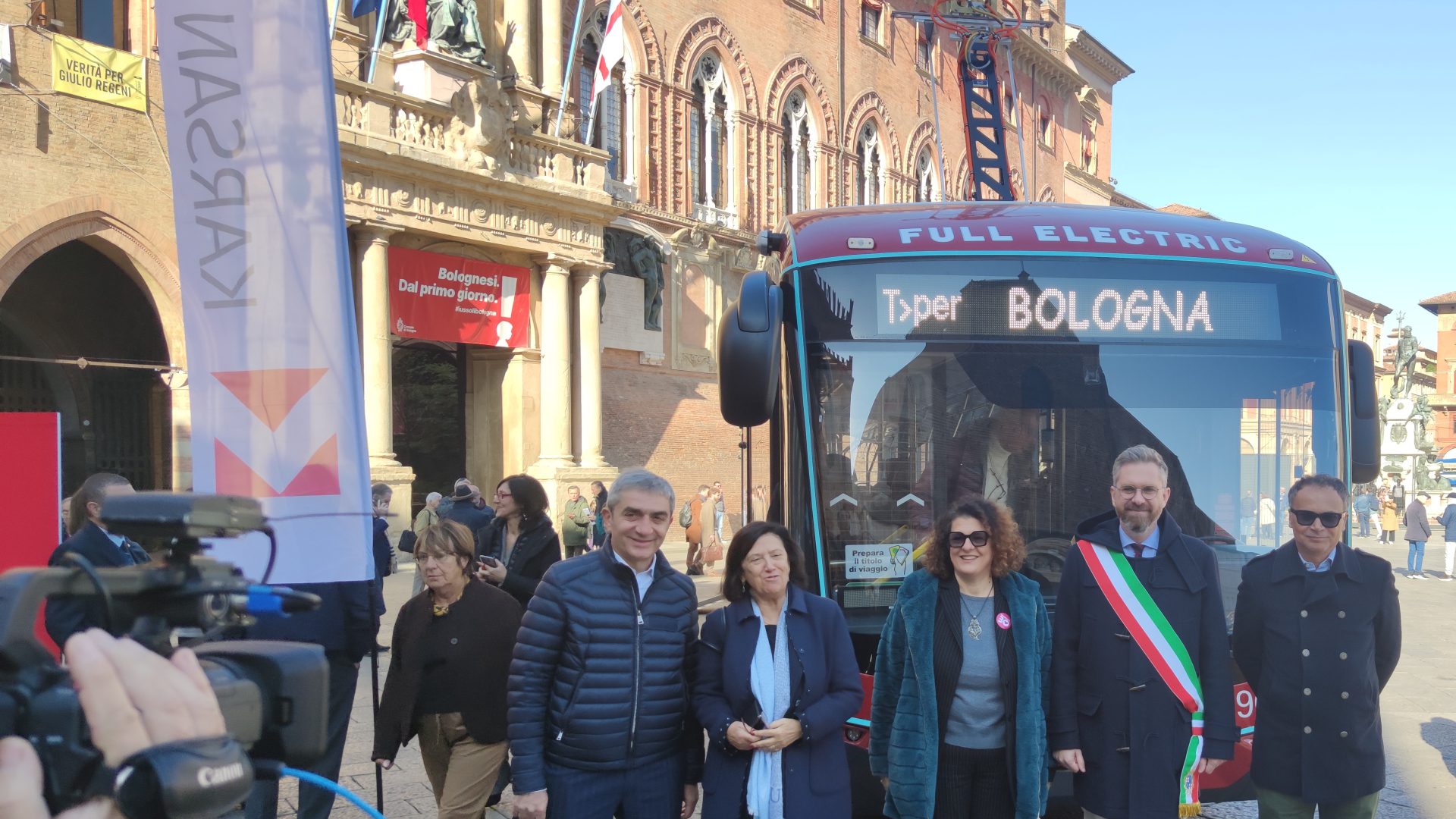 The first Karsan e-ATA in Italy
The President and CEO of TPER, Giuseppina Gualtieri, said: "It is always a source of satisfaction for TPER to present new buses that represent the grounding of important public investments. It is our contribution to the ecological and technological transition of collective transport, with respect for maximum environmental sustainability and travel comfort for our passengers. The renewal of Tper's fleet, always harmonised with the mobility plans of the institutions of the territories in which we operate, envisages investments of more than 430 million euros over the next four years and the replacement of 582 new buses, equal to about 49% of the total vehicle fleet".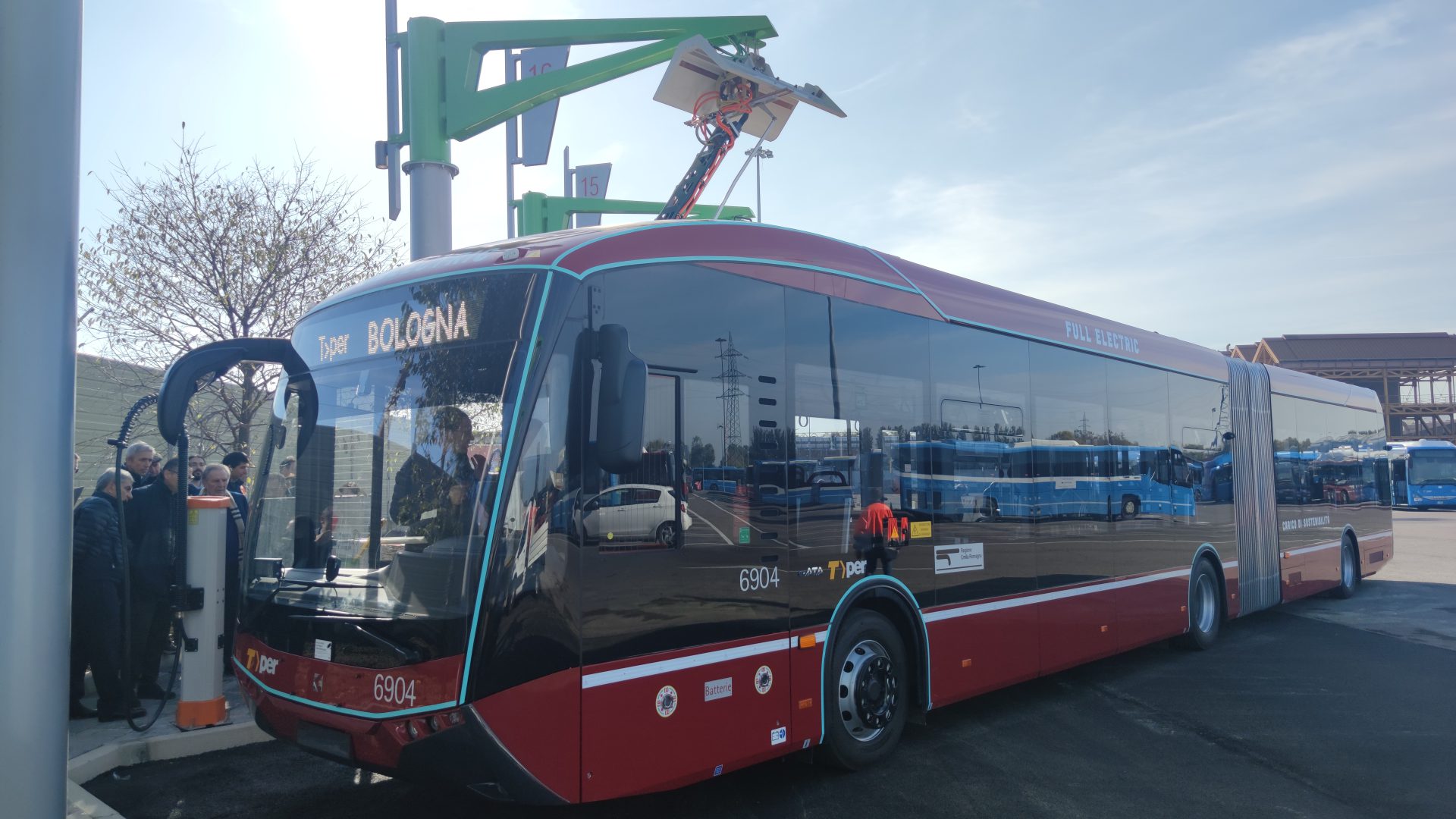 Karsan's CEO Okan Baş stated: "There are the first 18-metre electric vehicles in the city, but also the first 18-metre pantograph-powered vehicles in Italy. After the sale of our ambitious e-JEST and e-ATAK models, we are now pleased to enter the Italian market with e-ATA. We will continue to grow stronger and faster in this country, the heart of the automotive industry. We will double our fleet of electric vehicles in Italy from 50 units today to 100 units by the end of 2023. Continuing our growth in Italy and target countries, we expect 1,000 Karsan electric vehicles commissioned in Europe and North America by the end of this year."