Karsan, Jest is electrified. Together with BMW
Karsan is ready to face the electrification of public transport with an exceptional partner: BMW. The electric version of the Karsan Jest, the 'short' of the Turkish company, was presented today in Munich. Batteries and electric motor are supplied by BMW. Mass production will start at the end of November. And soon also the Atak […]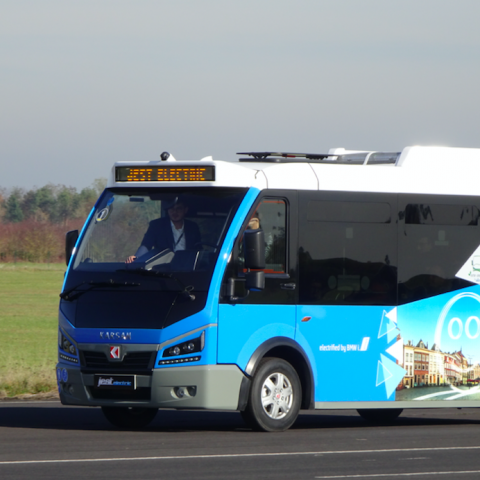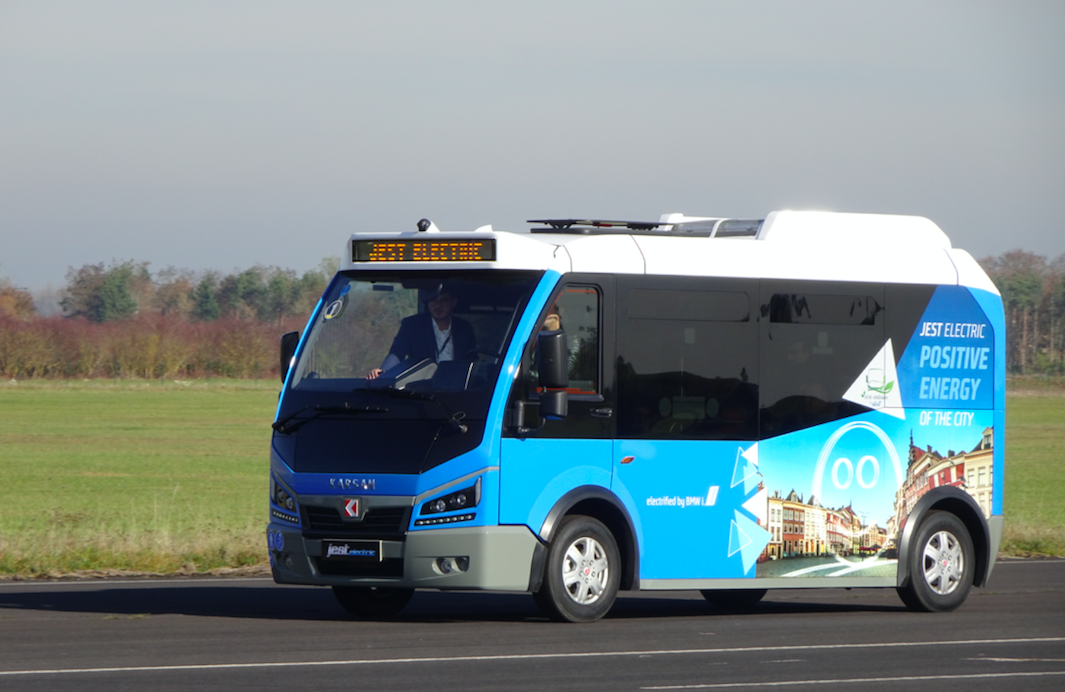 Karsan is ready to face the electrification of public transport with an exceptional partner: BMW. The electric version of the Karsan Jest, the 'short' of the Turkish company, was presented today in Munich. Batteries and electric motor are supplied by BMW. Mass production will start at the end of November. And soon also the Atak will be electrified (but the engine will be Dana).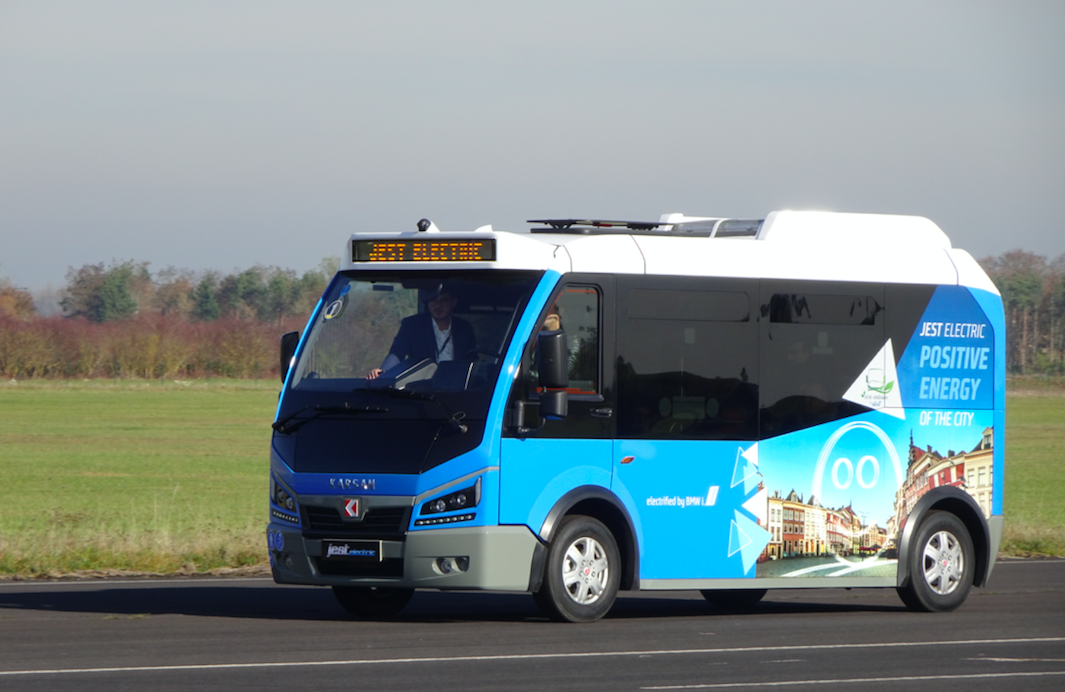 Karsan – BMW: collaboration kick-off
The Karsan Jest Electric is the first product of Karsan's supply agreement with BMW. The vehicle was exhibited at the IAA in Hanover. The BMW motor, capable of developing 170 horsepower and 290 Nm of torque, and the batteries, also by BMW, are the main features of the new vehicle. They're the same components mounted on 100,000 BMW i3 cars sold up to date. Four configurations are available: 33, 44, 66 or 88 kWh. The batteries can be recharged in 8 hours with traditional AC charging units and in 1 or 2 hours with DC fast charging stations. In addition, thanks to the braking system, the energy recovery is up to 25%. The manufacturer also offers a 3-year or 120,000 kilometre battery warranty.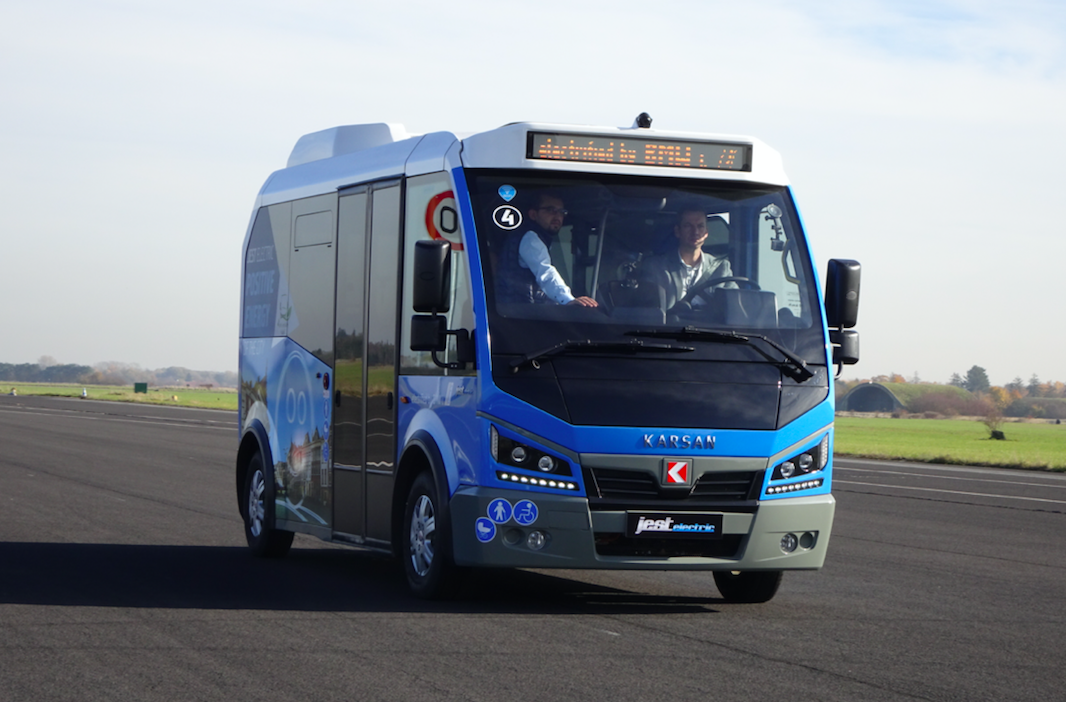 Soon also Atak will be electrified
Karsan Atak will be soon produced in electric version, fitted with Dana TM4 SUMO MD electric motor and inverter. Turkish bus builder is indeed cooperating with Dana Incorporated. The complete electric version of Karsan Atak with 8 meters of length, still at concept stage, was presented to the customer for the first time in IAA. Mass production is expected to start in 2019. The electrified bus, whose production is underway, is based on the Karsan Atak eight-meter low-entry bus platform. The TM4 SUMO MD is composed of a high-torque, permanent magnet variable reluctance (PMVR) direct drive motor and automotive-grade power electronics, the companies explain in a press release. Both companies also stresses that the new motor can deliver 45 percent more torque and operating speed than previous motors in the same compact package, while reducing cost.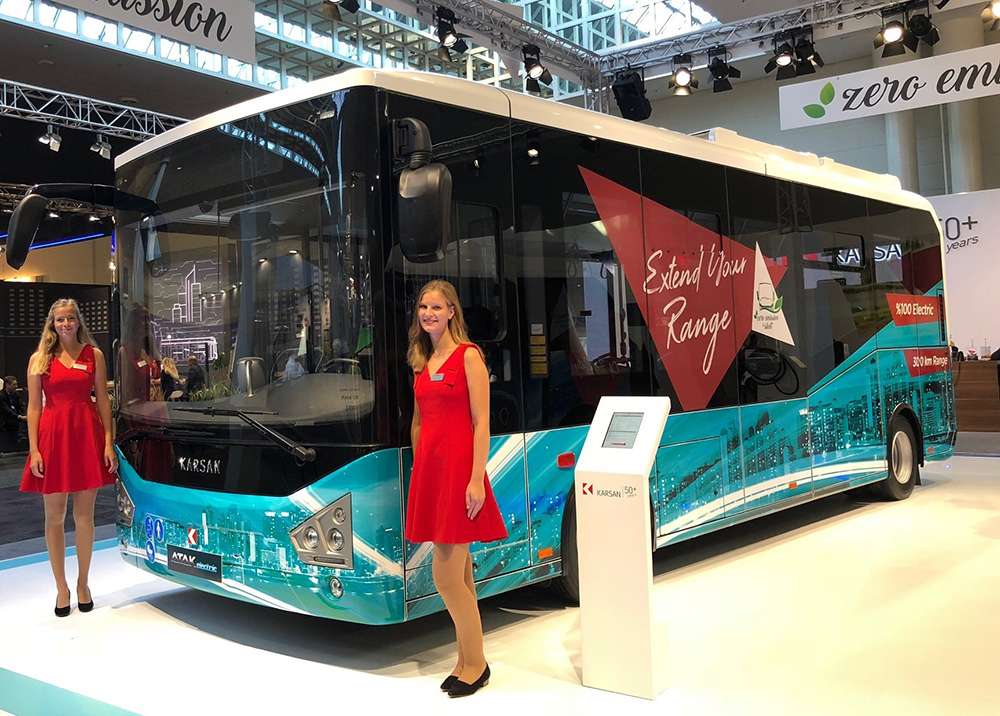 Karsan Atak Electric for Western markets
Karsan Atak electric will be equipped with 230 kW of power, 2400 Nm of torque-producing fully-electrical motor. Its battery system of 5×44 kWh and 300 km of range, developed by BMW, can be recharged fully in 2,5 hours. An electric controlled air suspension system is also provided for settling the coachwork height in Karsan Atak Electric. It also has a panoramic windscreen, ergonomic cockpit, and a full digital cluster screen to provide comfort for the driver, as well as a capacity of 57 passengers. Karsan CEO Okan Baş, who stated that the advanced technology in Karsan Atak Electric model promises high efficiency and comfort, said: "Our primary goal for Atak Electric, which we firstly announced in IAA Hannover Expo, is to reach the market of the Western Europe countries."