Kiira Motors and the electric bus 'made in Uganda'
Electric buses 'made in Uganda'. The State owned nascent car manufacturer Kiira Motors Corporation is launching a concept of battery-electric bus, named Kayoola EVS. Two units have been running around the capital city Kampala last week. The news is reported on softpower.ug. The prototype follows the Kayoola Solars Bus, a 9-meter city bus with solar panels […]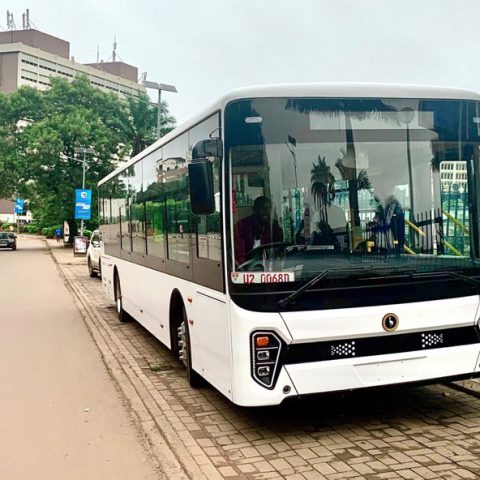 Electric buses 'made in Uganda'. The State owned nascent car manufacturer Kiira Motors Corporation is launching a concept of battery-electric bus, named Kayoola EVS. Two units have been running around the capital city Kampala last week. The news is reported on softpower.ug. The prototype follows the Kayoola Solars Bus, a 9-meter city bus with solar panels on the roof, which has already been unveiled by Kiira.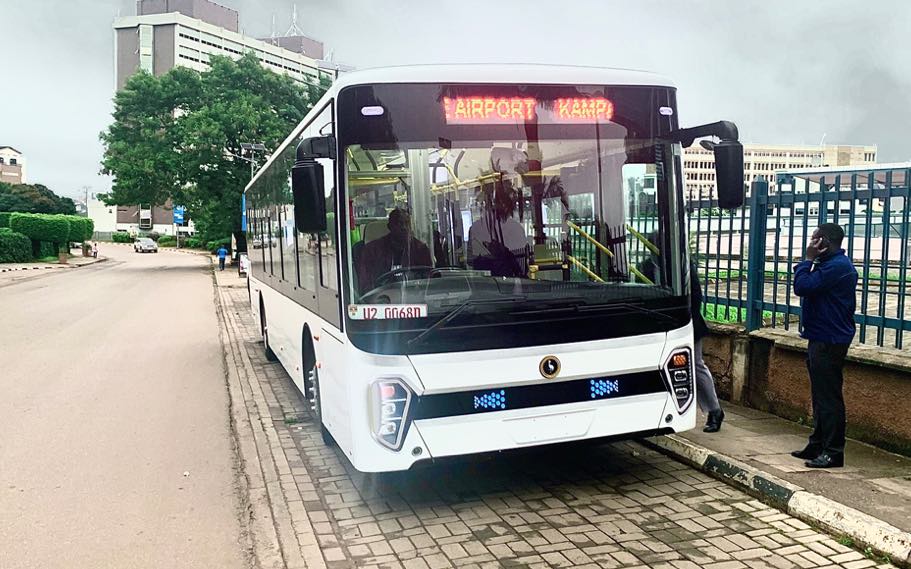 Kiira Motors, the Kayoola Solar Bus
Kiira Motors Corporation, owned by the State of Uganda, focuses on the development of zero emission vehicles.
So far the startup has launched a also a couple of electric car prototypes and a prototype of a 9-meter city bus powered with solar energy (photovoltaic panels are coupled with 70 kWh battery modules).
The Kayoola Solar Bus (picture below), Kiira Motors Corporations explains, «relies on lithium-ion batteries to power an electric motor that is coupled to a 2-speed pneumatic shift transmission. It is a mid-capacity, standard bus designed to carry 35 people including the driver. The bus is expected to run 80km, or virtually a full operational day (for example Kampala – Entebbe – Kampala), between recharges».
Kiira Kayoola EVS, the city e-bus for Uganda
The new Kayoola EVS is a 12-meter low-entry city bus with capacity for 90 passengers (49 seated, 41 standing). The electric motor delivers up to 245 kW. According to an article published on theeastafrican.co.ke in November 2019, the bus components were supplied by Kiira Motor's technology transfer partner, CHTC Motors of China.
The manufactures states a range of 300 km on one charge. Battery capacity is stated as being of 560 kWh. Making the maths, and assuming a voltage of 650 V (which is the figure of Solaris and Mercedes e-buses), it would make some 365 kWh. As reported on softpower.ug, the floor of Kayoola EVS is made of bamboo and the structure and body are made with local materials.