MAN truck and bus sales increased of 61% in first half of 2023
MAN Truck & Bus recorded a 4% increase in order intake in the first half of 2023 (up to 49,517 vehicles). in the first half of the year, while unit sales increased very strongly to 56,173 trucks, buses, and vans (+61%). The previous year's unit sales were at a low level due to the production […]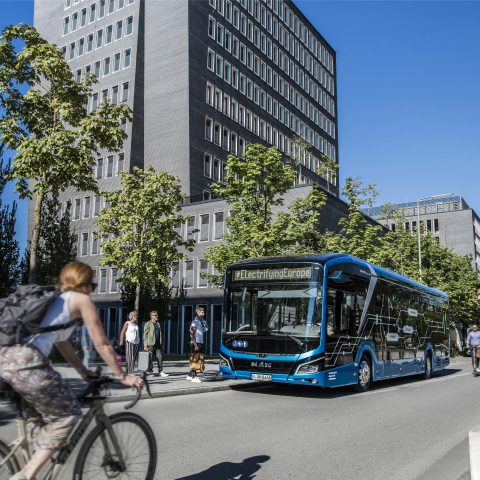 MAN Truck & Bus recorded a 4% increase in order intake in the first half of 2023 (up to 49,517 vehicles). in the first half of the year, while unit sales increased very strongly to 56,173 trucks, buses, and vans (+61%). The previous year's unit sales were at a low level due to the production freeze caused by the war in Ukraine. Segmentation of figures between trucks and buses was not provided.
MAN Truck & Bus revenue up 41%
MAN Truck & Bus generated a sales revenue of €7.0 billion (€5.0 billion), up 41% year-on-year. "This growth was mainly due to higher new vehicle sales and increased vehicle services and engines business" the OEM states. And adds: "In the first six months of 2023, MAN Truck & Bus generated an operating result of €476 million and an operating return on sales of 6.8%. After 5.8% in the first three months, it increased to 7.7% in the second quarter".
Chief Financial Officer Inka Koljonen said: "We succeeded in further improving the quality of our earnings. After a good first quarter, we were able to make further gains and continue to make great strides towards achieving our return targets. The figures prove it: Together, we are turning the MAN tanker around and getting it back on track for success.