MAN Truck & Bus aims at climate neutrality by 2050 (with half of sales in EU to be electric by 2030)
MAN is aiming for a greenhouse gas neutral balance sheet by 2050 at the latest – net zero emissions throughout the entire value creation chain. The decarbonisation of the fleet plays a central role in the company's sustainability strategy: the group stresses that "A massive 97.4 percent of all MAN greenhouse gas emissions are generated […]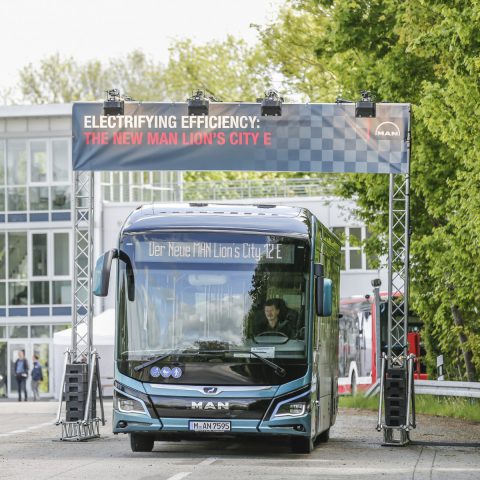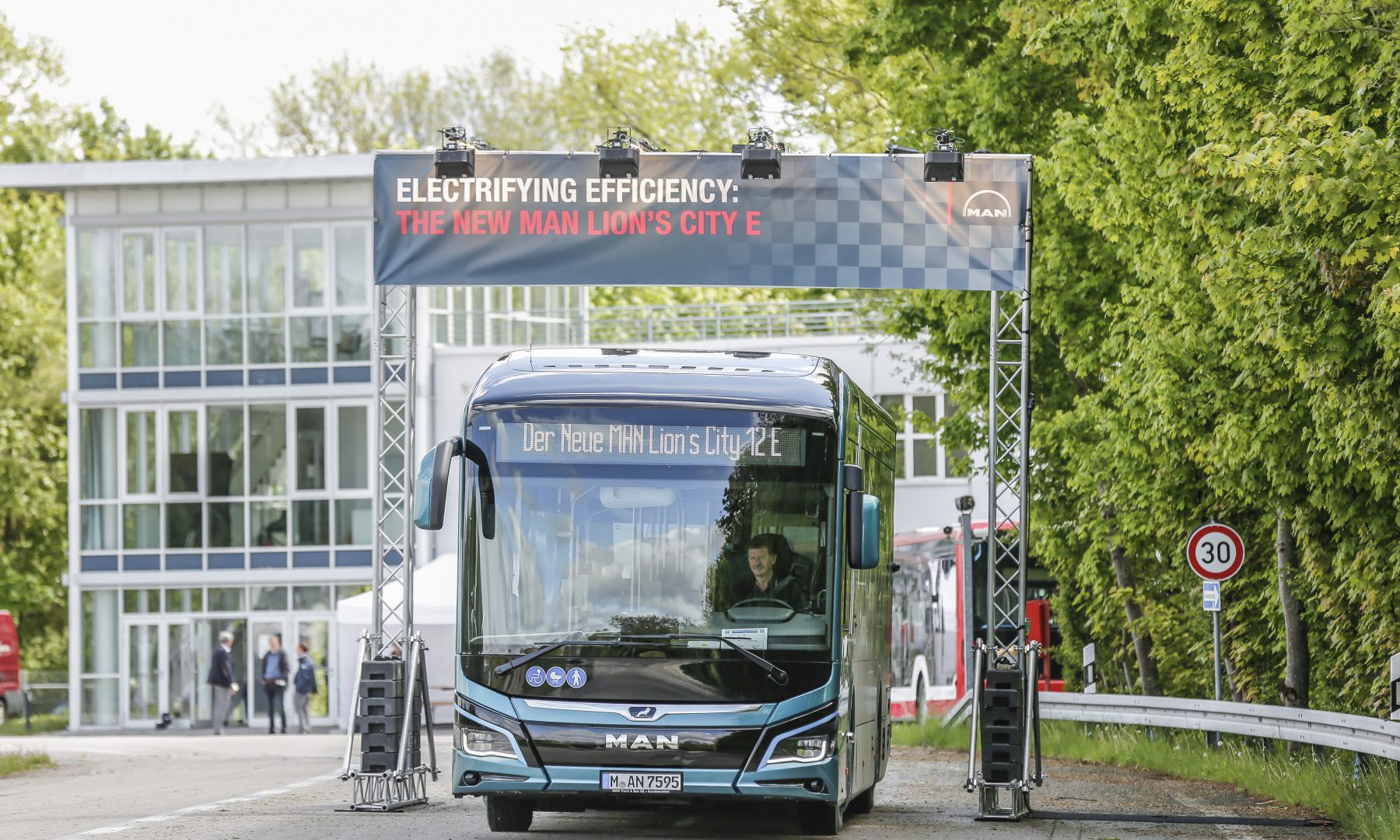 MAN is aiming for a greenhouse gas neutral balance sheet by 2050 at the latest – net zero emissions throughout the entire value creation chain.
The decarbonisation of the fleet plays a central role in the company's sustainability strategy: the group stresses that "A massive 97.4 percent of all MAN greenhouse gas emissions are generated by the use of the products. By 2030, the greenhouse gas emissions per kilometre driven by trucks, buses and vans sold by MAN are to be 28 percent lower than their 2019 levels".
Since the market launch of the MAN Lion's City E fully electric city bus in 2020, delivery contracts have already been signed for more than 1,000 units.
Half of MAN sales in EU will be electric by 2030
MAN Truck & Bus has embedded this topic in its corporate strategy for the first time in its more than a hundred years of history. A commitment to this effect is at the heart of the 2021 sustainability report submitted to the UN Global Compact – the world's largest corporate sustainability initiative – by the Munich-based truck and bus manufacturer on 9 June 2022. The strategy is oriented along the guidelines provided by the Global Compact, of which MAN has been a member for many years, and the UN Sustainable Development Goals (SDG).
The most important strategic measure to save CO2 is the electrification of the MAN fleet, company says. "By the end of the decade, at least half of the vehicles we sell in the EU will be electric," says the CEO of MAN's executive board, Alexander Vlaskamp.
He adds: "Even in these difficult times, we stand by our corporate responsibility and regard sustainable action as a requirement for remaining competitive and meeting global challenges".
"We want to become a sustainable company. This goal must become embedded in our DNA, deep in the awareness of all our employees," adds Stefan Klatt, Head of Corporate Responsibility at MAN, a member of the TRATON GROUP and one of Europe's leading commercial vehicle manufacturers.