Munich to buy 40 electric buses. First 4 come from Ebusco
Stadtwerke München (SWM) planned the procurement of 40 electric buses for the city's transit operator MVG. The first order has been placed to Ebusco. The Dutch company will provide its new generation Ebusco 2.2 in four units. The first 6 buses (also two articulated electric buses will be delivered, beyond the solo buses by Ebusco) are […]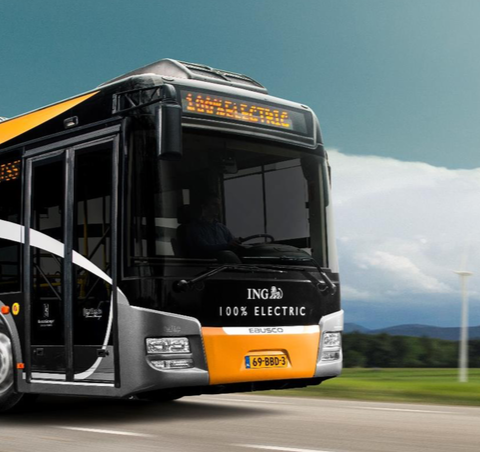 Stadtwerke München (SWM) planned the procurement of 40 electric buses for the city's transit operator MVG. The first order has been placed to Ebusco. The Dutch company will provide its new generation Ebusco 2.2 in four units. The first 6 buses (also two articulated electric buses will be delivered, beyond the solo buses by Ebusco) are expected to be delivered next year. A test with Ebusco, however, started in Munich in 2016, as a result of a European tender (funding, reportedly, were coming from Munich City Council as part of an action programme called IHFEM). Now Munich wants to start to take electromobility seriously. The news of the 40 ebuses order is reported on Electrive.

Two years pilot with Ebusco
The two vehicles deployed in the pilot since 2016 are 12 meters with battery capacity up to 300 kWh. Charging is realized overnight with depot charging, the option hitherto preferred by German operators. Now Stadtwerke Munich has placed an order for the first six units of electric bus. The order is split between four 12 meters buses and two articulated. While the four 12 meter buses will be provided again by Ebusco, no information have been to date released about the manufacturer of the two articulated electric buses.
Once started with the deployment of these first vehicles, anyway, MVG could take the option, included in the contract, to order other 16 solo buses and 8 articulated, bringing the total number of electric buses to 40.
A new generation electric bus by Ebusco
The Dutch company Ebusco started to build electric buses many years ago, in cooperation with Golden Dragon. The solo electric buses to be delivered to Munich are 2.2 model. It's the evolution of the previous 2.1, sold in ten units, one year ago, to Dutch operator Qbuzz, owned by Italian FS (in the picture). Energy is stored in lithium iron phosphate battery (LFP). Body, in this new series of electric city bus by Ebusco, is no longer realized by Chinese company Golden Dragon but by Australian bus builder BCI, reports Eurotransport. The electric bus is moved by an electric asynchronous central motor realized named KAM90C, while portal axle is by ZF.