National Express in talks to buy Stagecoach
National Express is in talks to buy Stagecoach. The takeover would result in a all-share deal to create a business with a fleet of 36,000 buses and coaches. The news has been confirmed by National Express itself, and is widely reported on the UK press. Stagecoach would be valued at about £445m, representing an 18% […]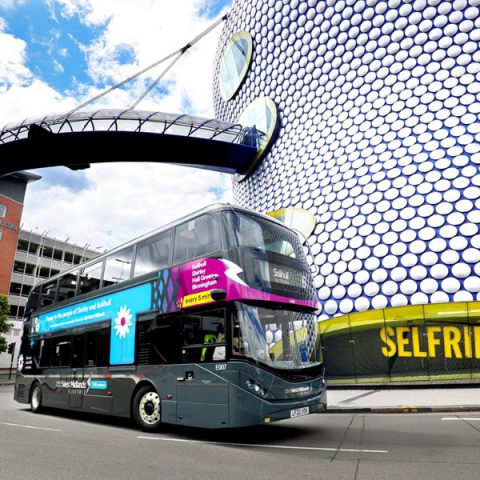 National Express is in talks to buy Stagecoach. The takeover would result in a all-share deal to create a business with a fleet of 36,000 buses and coaches. The news has been confirmed by National Express itself, and is widely reported on the UK press. Stagecoach would be valued at about £445m, representing an 18% premium on the closing price of the Perth-based company's shares on Monday.
Under the terms of the Potential Combination, it is expected that Stagecoach shareholders would receive 0.36 new National Express ordinary shares for each Stagecoach ordinary share, resulting in them owning approximately 25 per cent. of the Combined Group.
Both companies have already make public targets for the electrification of their bus fleets. Stagecoach has recently announced that it is targeting a zero-emissions bus fleet by 2035, while National Express is targeting the same goal in 2030. Tom Stables, Managing Director of National Express UK, said already in 2020: "At National Express, zero-emission is not the future – it's the here-and-now. Our bus fleet will be zero emission by 2030, and we're very proud to bring fully electric buses to the people of the West Midlands. I'd like to thank all the drivers, trainers, engineers and managers who have worked so hard behind the scenes to make this happen.".
National Express – Stagecoach
The result of such operation would led to the debut on the market of a bus operator with a fleet of 36,000 buses and coaches, being today Stagecoach's fleet made of 8,400 vehicles, while National Express operates 28,000 buses and coaches. The latter has operations in Spain and US, besides the UK, while Stagecoach is only focused on the UK (to this extent, it sold its North American division in 2018).
Both operators are facing conspicuous losses due to the pandemic. The BBC highlights that «National Express saw revenues fall to £990m in the six months ending 30 June 2021, down from £1.03bn the previous year. Stagecoach also saw sales fall in the year to 1 May, dropping to £928m from £1.4bn in 2020 due to the "adverse effect of the Covid-19 situation"».