New episode in VDL – De Lijn cooperation with 70 hybrid buses ordered
De Lijn and VDL Bus & Coach take a further step in their cooperation next with 70 hybrid buses. The Flemish passenger transport company De Lijn just placed an order for 70 Citeas SLFA-180 Hybrid that will be delivered in the second half of 2021 and will operate at various locations in Flanders. The aim […]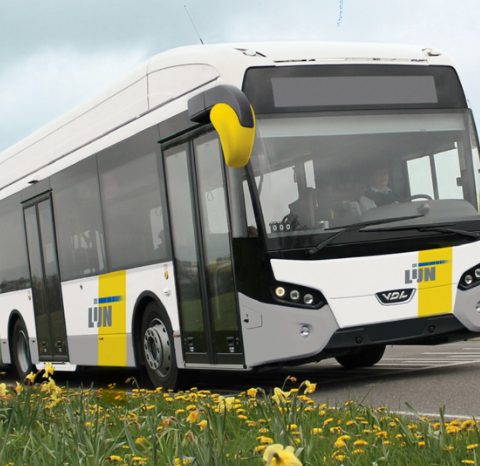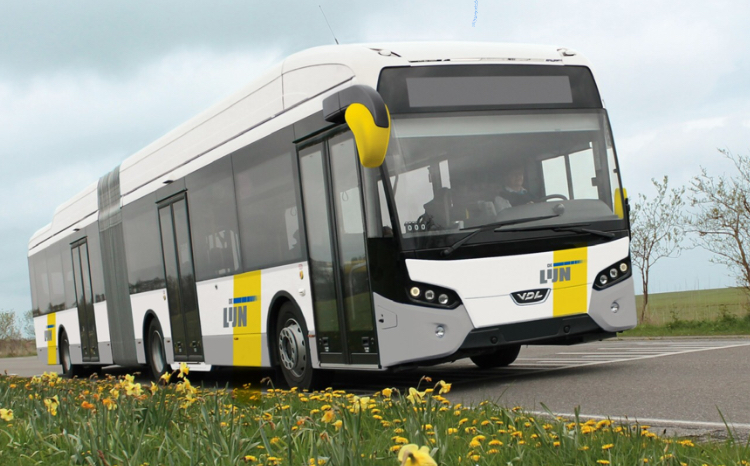 De Lijn and VDL Bus & Coach take a further step in their cooperation next with 70 hybrid buses.
The Flemish passenger transport company De Lijn just placed an order for 70 Citeas SLFA-180 Hybrid that will be delivered in the second half of 2021 and will operate at various locations in Flanders.
The aim is to offer electric transport in all 13 central cities by 2025. Priority will be given to the low emission zones of Brussels and Antwerp.
The order is part of a framework agreement for the purchase of 400 buses that was awarded to VDL last year.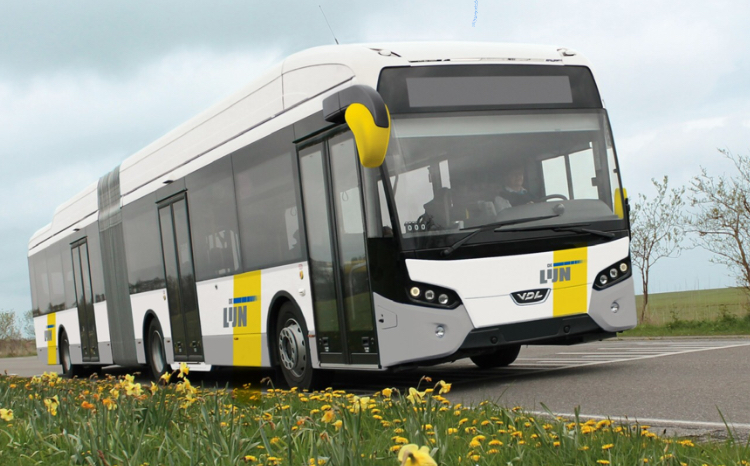 1 out of 3 De Lijn's buses will operate green
Roger Kesteloot, Director-General De Lijn: "Hybrid buses are a big step forward in the greening of public transport. The order for these 70 hybrid buses fits in with our plans to speed up the greening and rejuvenation of the bus fleet. This is necessary because we want to be operating fully electric in all central cities by 2025. About 1 bus in 3 of De Lijn's buses will operate green."
Filip Malefason, Director VDL Bus & Coach Belgium: "De Lijn has already ordered a total of 890 vehicles from VDL Bus & Coach since 2014. With this order, the share of electrically powered buses is growing steadily and Flanders is becoming increasingly greener. VDL Bus & Coach is proud that, together with De Lijn, we are able to realise the transition from diesel buses, over hybrid electric buses to full electric buses. In addition to the greening of public transport in Flanders, hybrid buses also emit less noise compared to conventional diesel buses. The hybrid buses will be produced at VDL Bus Roeselare, our Belgian production company. It's nice to see that the vehicles are going to be built and used locally."
Hybrid concept for De Lijn
This generation of hybrid Citeas has been developed on the basis of the experiences that De Lijn and VDL Bus & Coach have gained with the vehicles delivered in the past.
The hybrid articulated Low Floor Citea has the same electric powertrain as the Citea Electric. Thanks to a new and compact 'High-Power' battery technology, this hybrid vehicle can be used as a full electric bus in city centres and low emission zones.
De Lijn has opted for a high battery capacity so that the buses with fully charged batteries can run fully electrically over distances of up to 30 kilometres. All hybrid buses are supported by a generator that meets the strictest current European environmental standards and can be switched on to recharge the batteries as required. In addition, the batteries can be charged via a CCS Combo2 charging plug.
In the future, the electrical autonomy of hybrid buses can be further increased by extending them with a fast charging option. This would allow the buses to be loaded by means of a pantograph integrated into the charging infrastructure.
This follow-up order consists of 70 Citeas SLFA-180 Hybrid. The articulated low floor bus has a 240 kW electric motor combined with a 64 kWh 'High-Power' battery pack. In addition, all hybrid buses are equipped with a 210 kW, 4-cylinder Euro 6 generator that can power the battery. Thanks to the combination of a serial hybrid system with a high-tech battery pack, the new generation of hybrid Citeas can drive electrically more than half the time.