New magazine issue out: market, industrial strategies, technical comparisons, inside-factory stories. And more!
At the risk of appearing self-referential: among the great news covered in the new issue of the magazine there is the launch of Sustainable Bus magazine subscription campaign. It may seem like a small detail, but it's another significant and important step forward in expanding our editorial offering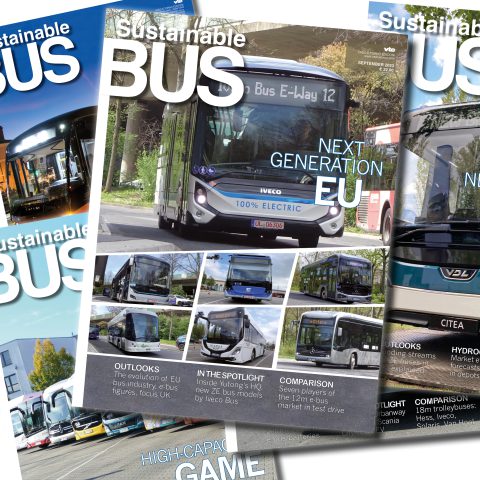 An in-depth analysis of the European e-bus market, insights into battery technology, a journey through the European industrial bus and coach landscape, a behind-the-scenes look at the Yutong factory in Zhengzhou, and a spotlight on Iveco Bus's zero-emission efforts. Plus, an extensive technical comparison of seven 12-meter battery-electric buses, including established players and newcomers, in a nearly-20-pages feature.
A new issue of Sustainable Bus is out today. In this edition, we've curated a diverse and comprehensive range of topics that spotlight the latest developments in the world of sustainable mobility. From cutting-edge technological advancements to market insights and industry transformations, this issue promises to be a captivating exploration of the future of public transportation.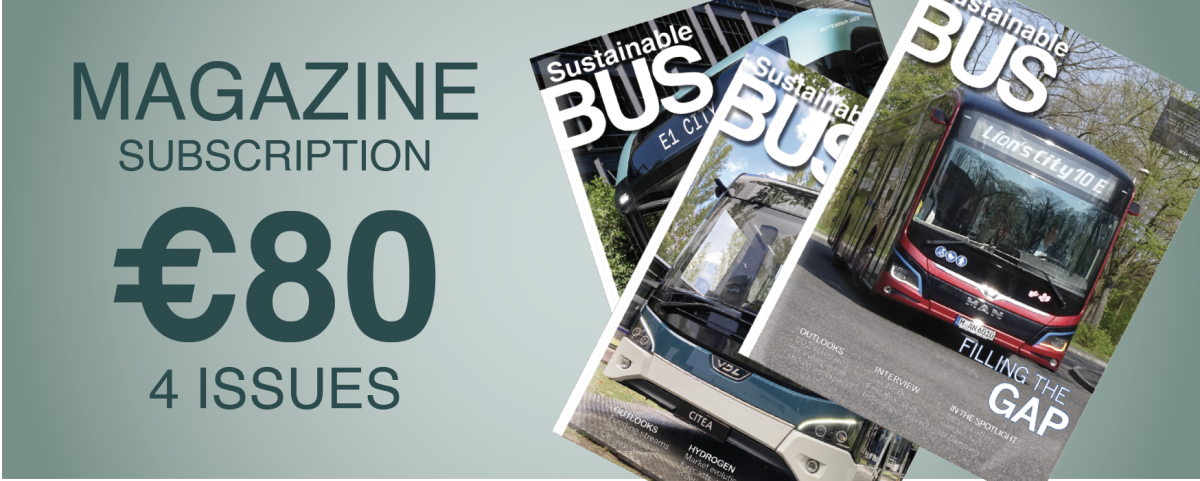 Sustainable Bus magazine issue September 2023 is out
What you could find inside? Well, as quickly mentioned in the opening, you'll find a market insight will offer you a detailed look at the European e-bus market, providing you with a comprehensive understanding of the mid-2023 results (market shares and trends). The leading e-bus market in Europe is still UK: therefore, we focused our attention on that specific market with a report that sums up strategies, focus, goals of the most prominent industry players.
A technology spotlight on the delicate topic of batteries, authored by Claudius Jehle, look at battery management and strategies to ensure the smooth and cost-effective operation of electric buses (with a focus on a case study from BVG).
Among the pillars of our upcoming issue you'll find a detailed journey around the European industrial bus&coach landscape. Goal? Providing our readers insights into the changing dynamics among key OEMs in the region.
We'll be then taking you behind the scenes at the Yutong factory in Zhengzhou, that we had the pleasure of visiting in June. Let's then delve into Iveco Bus's growing efforts in the zero-emission bus field.
Finally, last but not least, a nearly-20-pages comparison between seven 12-meter battery-electric buses, gathered together in Bonn also this year by the German magazine Omnibusspiegel. You'll find both established players and newcomers side by side: Ebusco 3.0, Hess lighTram 12m, Ikarus 120e, Iveco E-Way, Mercedes eCitaro with new batteries, Otokar e-Kent C, Quantron Cizaris 12 Ev.
Sustainable Bus magazine, an in-depth approach
What is important to point out is that Sustainable Bus Magazine is a totally different tool than the website.
While the website is focused on the daily news coming from the market, with an always-updated approach, Sustainable Bus Magazine will be the perfect place for an in-depth approach, covering technical analysis, reports on market trends, interviews with main stakeholders and everything is involved in such a stimulating and fast-growing sector.
Launched in spring 2018, Sustainable Bus was at that date, and still is today, the only international media fully focused on clean buses and sustainability in the field of public transport. It saw the light in a specific historical and sociological framework. Urbanization and climate change are global challenges that ask public transport to change attitude. Public transportation is heading toward a transition that implicates a new paradigma.