Otokar takes over Mauri Bus System and establishes in Italy its 3rd European subsidiary
Otokar announced the acquisition of its Italian dealer Mauri Bus System "to drive its expansion in Europe. The new subsidiary will also support Otokar's ambitions for the Italian market". Following the acquisition, Otokar plans to make a step change in the Italian market mainly with its renewed portfolio of zero emission vehicles through the new […]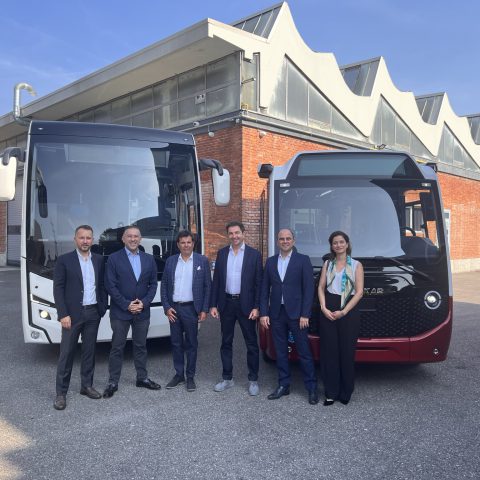 Otokar announced the acquisition of its Italian dealer Mauri Bus System "to drive its expansion in Europe. The new subsidiary will also support Otokar's ambitions for the Italian market".
Following the acquisition, Otokar plans to make a step change in the Italian market mainly with its renewed portfolio of zero emission vehicles through the new company.
Otokar currently has four international subsidiaries, and exports account for more than 70% of the company's revenues. With this acquisition, Otokar has added a subsidiary company in Italy to its European operations after the companies in France and Romania.
Mauri Bus System, which has contributed significantly to Otokar's success in the Italian bus market, has delivered more than 700 Otokar branded buses to date. The Italian company, which celebrated its 101st anniversary last year, has been selling Otokar branded vehicles and providing after-sales services.
Otokar – Mauri adds a third subsidiary in Europe
Otokar Deputy General Manager Kerem Erman said, "We are thrilled to welcome Mauri Bus System as Otokar subsidiary. With this acquisition, we are elevating our successful partnership of nearly 13 years to a new level. The biggest factor behind Otokar's success has always been our customer-centric approach. We will now be closer than ever to our customers in Italy and understand their needs and expectations even better."
Underlining the company's growth targets for the European market Erman continued: "Italy has been one of our key markets. Otokar buses have been on the Italian roads since 2010, providing passenger transportation. We believe that Otokar's current success in the country will further increase from now on."
Regarding the agreement Umberto Mauri, Mauri Bus System SrL CEO, said "We are very proud to be a part of Otokar, a global brand. I'm confident that with this agreement Otokar will empower its presence in Italian market in terms of sales and aftersales."