Quantron received €50M investment for hydrogen development (with Ballard and NEUMAN & ESSER among investors)
Quantron AG closed its A-financing round: 50 more million euros have been invested in the German start-up, with Ballard Power System and German hydrogen specialist NEUMAN & ESSER among the main investors. The three players share the same vision: to create an open H2 Alliance – from fuel cells and H2 infrastructure through to an H2 refuelling […]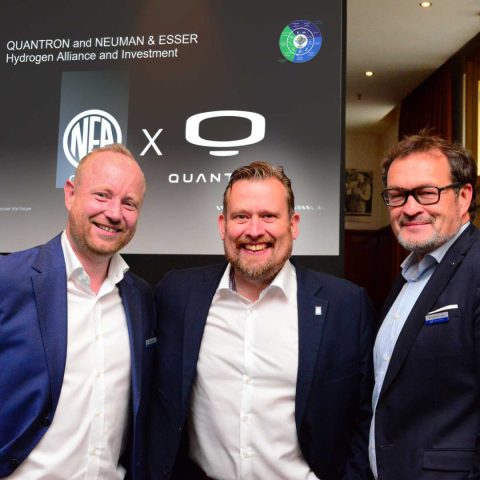 Quantron AG closed its A-financing round: 50 more million euros have been invested in the German start-up, with Ballard Power System and German hydrogen specialist NEUMAN & ESSER among the main investors.
The three players share the same vision: to create an open H2 Alliance – from fuel cells and H2 infrastructure through to an H2 refuelling alliance – open to other manufacturers of fuel cell powered trucks and buses.
It's important to mention here that Quantron and Ballard announced a significant cooperation for the development of fuel cell hydrogen trucks last year at IAA Mobility, with further announcements to be made at IAA Transportation, later in September. There, we're about to see the very first prototype of fuel cell truck, manufactured right in cooperation with Canadian Ballard Power Systems.
With hydrogen in the spotlight: Quantron, Ballard, NEUMAN & ESSER
"We are committed to providing our customers with the best possible solutions", said Michael Perschke, CEO of QUANTRON. "The successfully concluded financing round gives us the necessary scope to further develop our Fuel Cell vehicle development, while at the same time consolidating our partner network required for this purpose. Positioned in this way we can optimally meet the needs of our customers, including range, payload and refueling time. However we don't see ourself as a competitor to existing OEMs – but rather as an engineering and H2-fueling platform partner thus allowing the acceleration of hydrogen adoption as a source of energy for transportation with a focus on heavy duty and long distance transportation".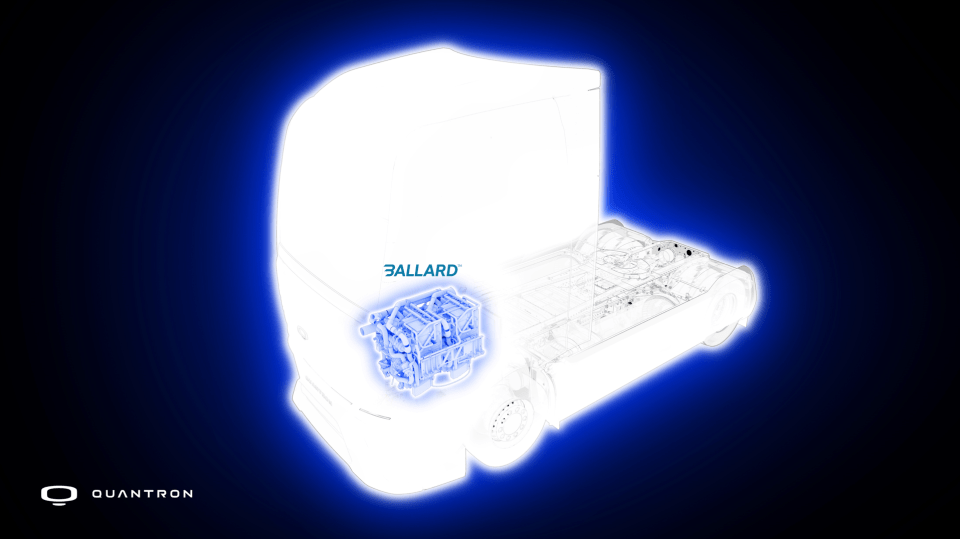 "In addition to battery technology, for which we also offer solutions, the range of hydrogen applications is the second elementary component of the decarbonisation of the mobility sector. In order to meet the growing demand for hydrogen in this sector, through our strategic partnership we can combine infrastructure know-how with fuel cell vehicle technology in order to create an ecosystem. This gives the increasing number of customers access to a fully integrated mobility platform", added Stefanie and Alexander Peters, Managing Partners at NEUMAN & ESSER.
"This is really one of the world's first commercially available fuel cell trucks for the demanding 44 ton heavy segment. And we know of course moving forward over the next years and decades that freight logistics will grow and GHG-emissions will therefore grow unless we have market value zero emission solutions. So we are very excited to attack this market opportunity in a partnership with QUANTRON where we bring together a vehicle integration expert and a leading fuel cell supplier", stated Randy McEwen, CEO of Ballard Power Solutions.