Saga Tenix awarded the ITxPT systems for electric minibuses in Oslo
Saga Tenix was awarded the delivery and operation of ITxPT systems for 101 minibuses for Oslo TaxiBuss under Ruter's tender "2022 Minibus and passenger car services Follo". The duration of the agreement is 5 years with the possibility of extension for 3 years, the company says. Saga Tenix is a provider of electric bus telematics […]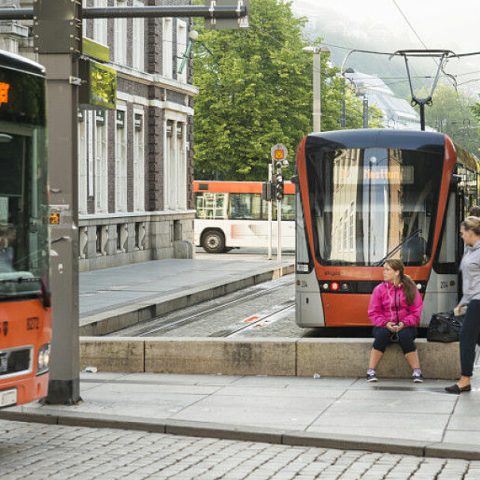 Saga Tenix was awarded the delivery and operation of ITxPT systems for 101 minibuses for Oslo TaxiBuss under Ruter's tender "2022 Minibus and passenger car services Follo". The duration of the agreement is 5 years with the possibility of extension for 3 years, the company says.
Saga Tenix is a provider of electric bus telematics services (it has for instance delivered the IT solutions to Keolis EV fleet in Bergen), and in May 2021 has raised €1.5 million from Norway's largest VC fund, Idekapital.
This latest agreement in Oslo «is important to us as a total supplier of systems to the bus segment and strengthens our position in the Norwegian market», the IT supplier points out.
The contract includes electric vehicles that will be included to the same new standardized data delivery to Ruter. As part of the delivery, Tenix Charge platform will be provided to manage the charging processes.
Tenix platform collects data from different systems on board, ensures that all data comes in real time and makes data available for analysis and sharing with other systems / suppliers. «Tenix Platform in combination with one of the modules Tenix Bus, Tenix Maintenance or Tenix Charge lifts fleet management in traditional form to a whole new level. A number of innovative digital solutions contribute to a more efficient operation and provide major savings to our customers», Saga Tenix adds.
Saga Tenix: maintenance for bus operators? It's data-driven!
Tenix Maintenance is the latest product developed by Saga Tenix. The platform includes a series of key features for operators and workshops:
secures case processing of vehicle faults/malfunctions.
contributes to equal treatment of vehicle faults throughout the group/fleet.
provides an overview of all vehicle with faults
provides vehicle faults statistics at several levels.
shortening reporting and processing time for malfunctions increases efficiency on maintenance execution overall
reduces the amount of ad-hoc work for operators and workshops
Operators can manage a fleet of models and components and decide which anomalies should result in what actions, which can then be efficiently integrated with maintenance process with the given scheduling capabilities.
It is also possibile to see the live situation of work orders, long- and short-term KPIs, and critical ongoing work, and improve the bus operation based on factual data.
In October 2021 Saga Tenix launched the Tenix Maintenance PKK module (periodic vehicle control) a module that customers have requested. This module provides an automatic overview of customer's upcoming mandatory vehicle inspections, allowing upfront planning and ensuring that mandatory inspections are taken on time and by so increasing uptime for the Operator. Prior to the inspection, «Tenix maintenance gives a full overview of the faults and deficiencies that need to be rectified. The totality leads to efficient processes that minimize downtime and costs», the company says.