Sofia and Belgrade to operate Europe's first 18m ultracapacitor e-bus
This September the first fast charging 18m ultracapacitor (UC) electric bus began plying the streets of Bulgarian capital Sofia and Serbian capital Belgrade. The sustainable innovative vehicle is a product of Chariot Motors Company, the world's leading bus manufacturer Higer Bus Company, and ultracapacitors manufacturer leader Shanghai Aowei Technology Development Co. Cutting-edge UC technology enables […]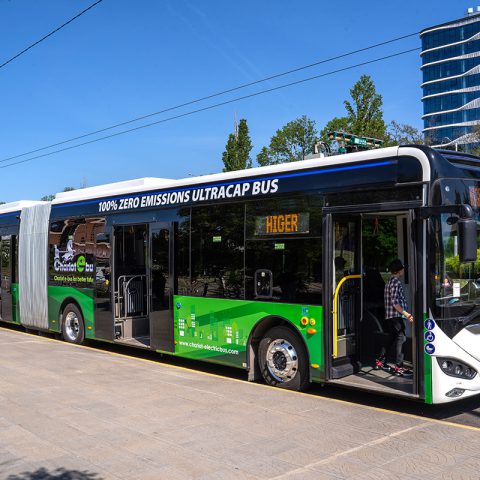 This September the first fast charging 18m ultracapacitor (UC) electric bus began plying the streets of Bulgarian capital Sofia and Serbian capital Belgrade. The sustainable innovative vehicle is a product of Chariot Motors Company, the world's leading bus manufacturer Higer Bus Company, and ultracapacitors manufacturer leader Shanghai Aowei Technology Development Co.
Cutting-edge UC technology enables it to reuse braking energy using what is called recuperation, helping it reach previously unattainable ranges.
After its recent formal certification this prototype begins plying European routes in Sofia, with other European cities to follow. It is a game changer in a heavier segment of the electric vehicle industry and is now set to gain real road experience.

Chariot Motors CEO Milen Milev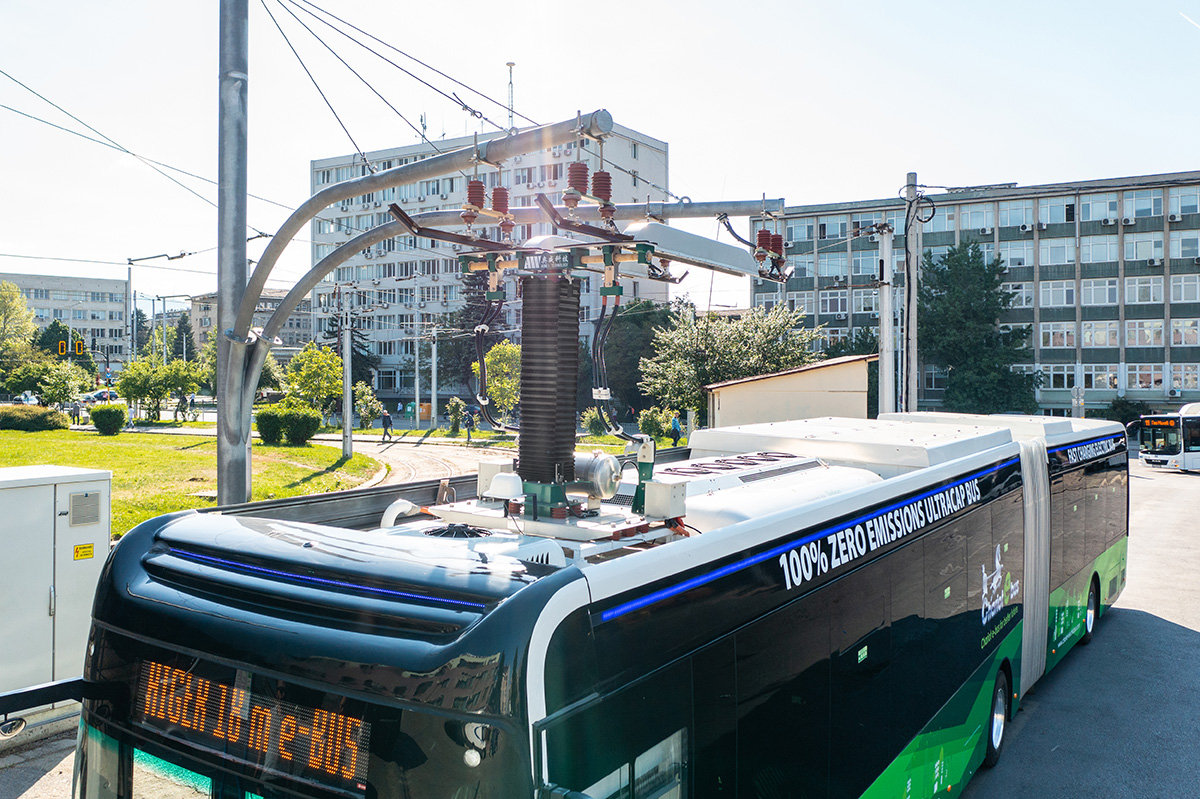 Chariot Motors ultracapacitor e-bus: a first in Europe
The 18m articulated UC e-bus is the first of its kind in Europe, manufacturer stresses: "Public transport operator Stolichen Elektrotransport in Sofia tested it with passengers along the No 84 and No 184 bus routes in an innovative pilot project linking the city centre with the airport. The electric bus runs by ultracapacitor charging just a few minutes and covers the 50km round trip after only a few minutes. This makes it perfect for urban transport".
Serbian capital Belgrade followed the example of Sofia, testing the operational possibilities and amenities offered by the 18m articulated UC e-bus. Public transport operator GSP Belgrade ran the electric vehicle along route No 31, extended to the terminus Sportski Centar Milan Gale Muškatirović, where the vehicle recharged at a 400kW AC/DC fast charger in early October.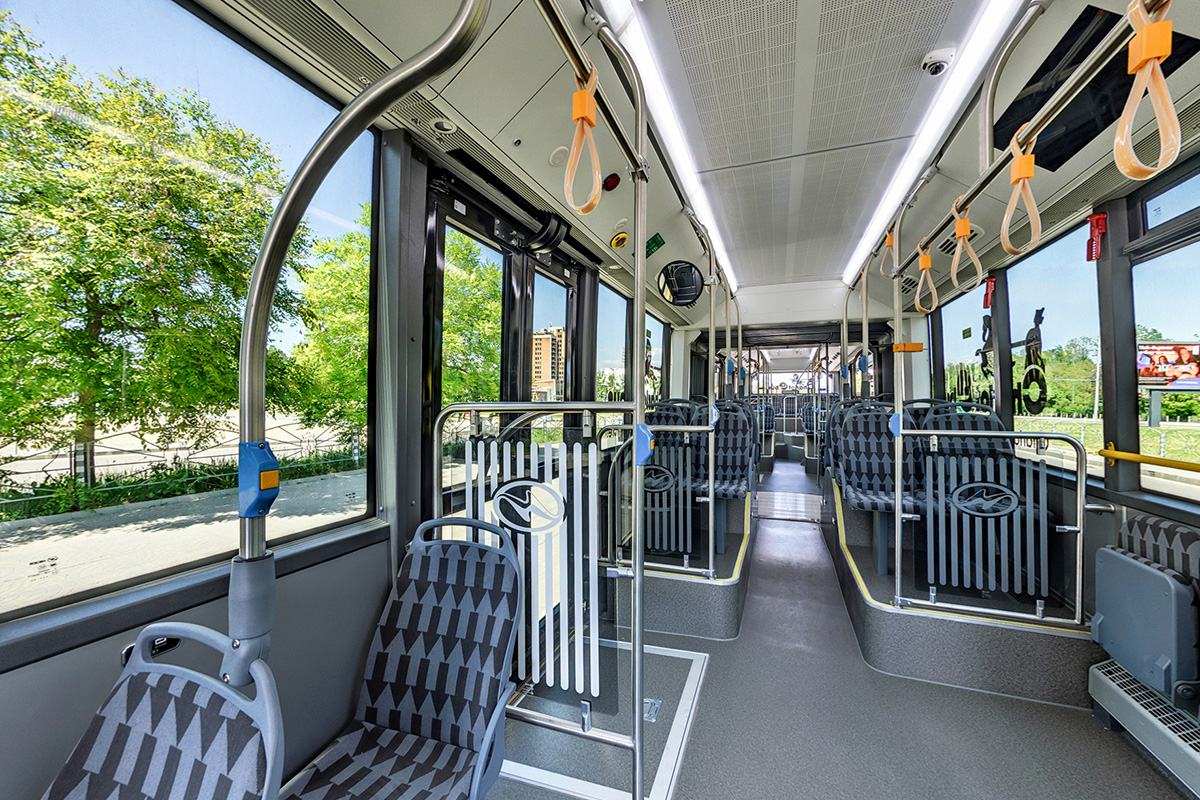 "Electric bus driver Vasil Atanasov's opinion is that the innovative vehicle performs outstandingly on the road and can cover a route exceeding 60km on a single charge. He also noted the high levels of comfort and convenience for passengers and driver", Chariot Motors highlights.
UC e-bus by Chariot Motors – Higer: no need for overnight charging
The 18m UC electric bus features roof-mounted 108kWh ultracapacitor. The technology has over 16 years' and over 85 million kilometres' commercial operation experience in Europe, Israel, and China. The UC cannot ignite and retains performance in temperatures between -40 and 60°C, manufacturer says. Moreover, the bus has no need for overnight charging. The previous day's final fast charge is enough to run the e-bus next morning without overnight charging.
Frequent charge/discharge cycles do not affect UC longevity: "Ultracapacitors have proven robust, environmentally friendly, and safer than batteries on these indicators. And they have no harmful or toxic components, presenting no pollution hazard and no hidden end-of-life disposal costs", says Chariot Motors.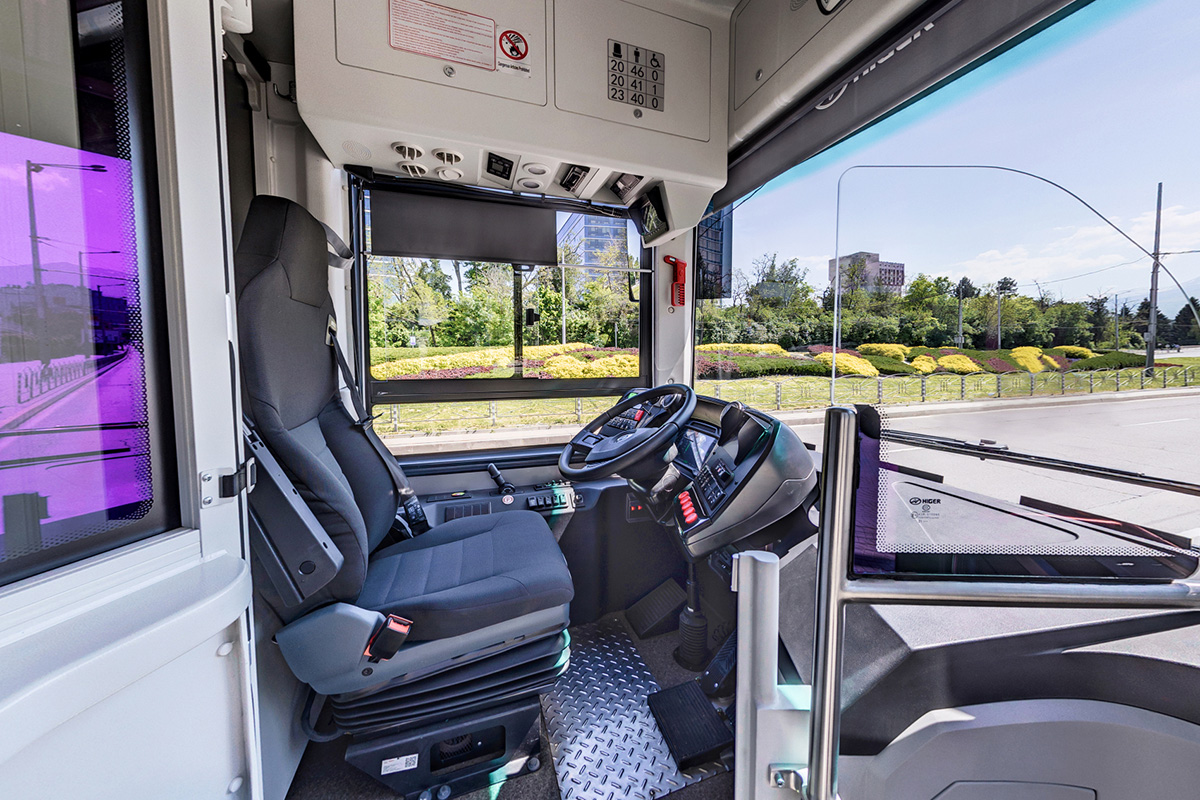 Up to 139 passengers on board
A fast charge lasting a few minutes allows over 60km of range and hence round-the-clock use. This is the major difference from battery e-buses which have longer range but most often need overnight recharging.
Body design is by Higer: 39+5 foldable seats and standing room for 95 (in total: up to 139 passengers on board), two wheelchair/baby buggy ramps and two wheelchair bays. The vehicle is comfortable for passengers and driver. It is silent and cuts urban air pollution. Passenger amenities include Wi-Fi and USB chargers on the dashboard and throughout the cabin. Seats are ergonomically shaped and upholstered in soft antistatic textiles. The e-bus is heated in winter and air conditioned in summer.
Chariot Motors CEO Milen Milev said: "After so much joint effort with partners Higer Bus Company and Aowei, it's fantastic to see the 18m Future of Public Transport UC e-bus go into operation. After its recent formal certification this prototype begins plying European routes in Sofia, with other European cities to follow. It is a game changer in a heavier segment of the electric vehicle industry and is now set to gain real road experience. We are thankful to Sofia public transport operator Stolichen Electrotransport and GSP Belgrade for their confidence in our products and their desire to make the capitals a cleaner and more sustainable European cities. We are looking forward to taking the next step with this next generation electric vehicle, thus contributing to the energy transition and a cleaner urban environment."