Solaris secures a 182-units bus contract in Austria. Up to 40 fuel cell units
142 diesel buses and 40 hydrogen-powered ones. Odd couple? Not at all! Solaris just secured three framework agreements with ÖBB Postbus for the exclusive supply of up to 182 buses which will be used throughout Austria. According to the concluded framework agreements, as mentioned above, a total of up to 40 fuel cell buses and 142 diesel vehicles of different lengths will be supplied in 2021-2023. Solaris […]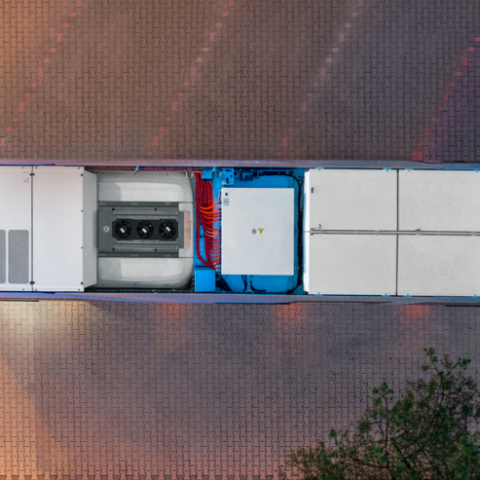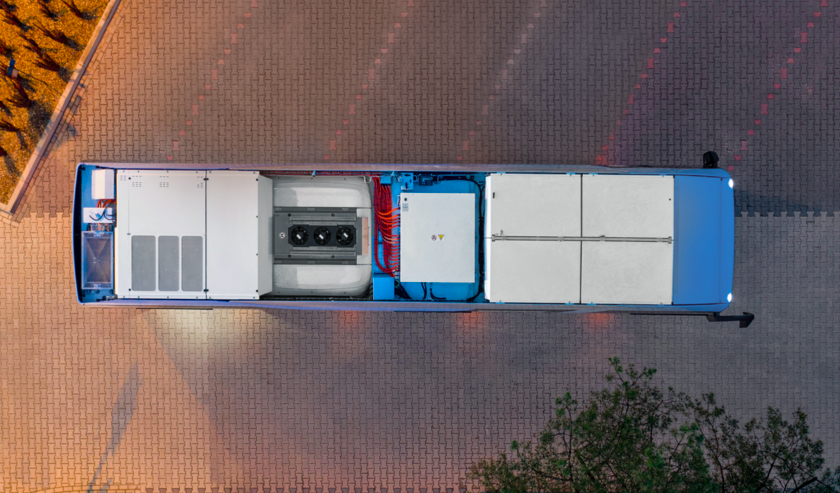 142 diesel buses and 40 hydrogen-powered ones. Odd couple? Not at all! Solaris just secured three framework agreements with ÖBB Postbus for the exclusive supply of up to 182 buses which will be used throughout Austria.
According to the concluded framework agreements, as mentioned above, a total of up to 40 fuel cell buses and 142 diesel vehicles of different lengths will be supplied in 2021-2023.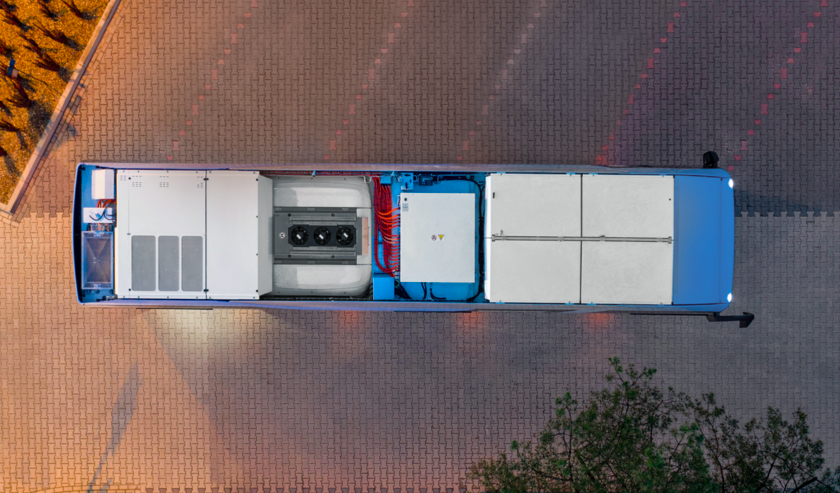 Solaris with ÖBB Postbus
Solaris and Österreichische Postbus AG, the Austria's largest operator and market leader in regional bus services have recently signed three framework agreements for the delivery of up to 182 buses. The contracts will be executed in 2021-2023. The buses to be purchased by the carrier will include up to 40 emission-free Urbino 12 hydrogen buses. The rest of the vehicles will be equipped with drives meeting the stringent Euro 6 emissions standards. These will include up to 45 Urbino 18, up to 60 Urbino 12 and up to 17 Urbino 8,9 LE buses.
Hydrogen buses in Austria
On the Solaris 12 Hydrogen, the 70 kW fuel cell system provided by Ballard Power Systems goes along with Solaris High Power batteries. The battery is filled with energy derived from hydrogen and through the regenerative braking, though it is also possible to recharge it by means of a plug-in socket.
Complementing the driveline is, as usual, the ZF AxTrax mounted also on the Urbino battery electric. The axle features integrated electric motors (2 x 125 kW). In order to reduce energy use to a maximum, the vehicle will be equipped with a climate control system with a CO₂ heat pump that allows to use waste heat from the fuel cell.
Ballard Power Systems released that the fuel cell modules mounted on the Urbino hydrogen belong to the FCmove-HD range.
Solaris wins diesel buses in Austria
The framework agreements also provide for the purchase of Urbino buses equipped with Euro 6 engines. The longest, 18-metre buses will feature a door layout of 2-2-2-0, thanks to which at least 140 passengers will be able to get on board very efficiently, of which 51 will be able to travel seated. The Solaris Urbino 12 buses will offer 37 seats on board, while in the Urbino 8,9 LE vehicles 26 passengers will be able to travel seated. Both the articulated and solo buses will be fitted with 270 kW engines, and the shortest model will feature a 204 kW drive unit. What is more, all ordered low-emission vehicles will boast similar amenities as the hydrogen buses under the contract will.