"Stations of the future," here is UITP's new project
Stations are an essential part of our cities. Whether it's buses, shared bicycles, or even boats, almost all public transportation trips pass through a station. While they were once considered primarily a place to board a vehicle, today stations are an essential part of a city, its transportation ecosystem and its inhabitants. Indeed, stations accommodate […]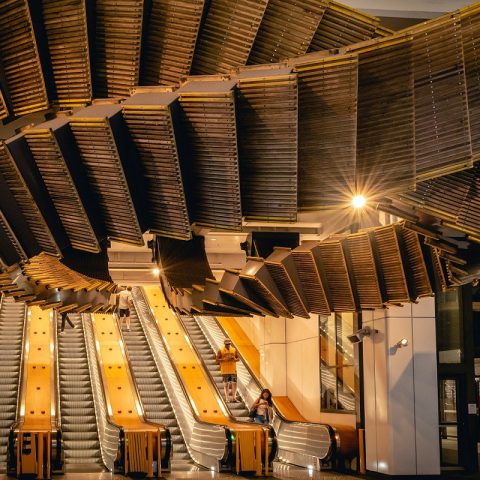 Stations are an essential part of our cities. Whether it's buses, shared bicycles, or even boats, almost all public transportation trips pass through a station. While they were once considered primarily a place to board a vehicle, today stations are an essential part of a city, its transportation ecosystem and its inhabitants. Indeed, stations accommodate all kinds of travelers, serve many different purposes, and have vital implications for the planning, functionality, and character of a city. Moreover, station design and development can play a key role in making public transportation more resilient in terms of sustainability, safety and accessibility.
UITP is then launching its Stations of the Future project. Together with KONE, a world leader in elevators and escalators, Stations of the Future will study how stations are changing and how they can be designed or adapted to best foster their central place in our city and society. A joint study will focus on how to future-proof our stations, considering the many purposes they serve: from connecting people and places to facilitating commercial and social activities, stations are complex and vibrant places, and Stations of the Future will analyze them as such.
The project will examine how stations are expected to evolve in the short- and medium-term future, while analyzing current trends influencing station development. UITP and KONE will provide guidelines on how the industry should envision a station of the future in different city and global contexts and sizes.
UITP and KONE's goals.
"Stations are key places to attract more users to public transport-they can literally be the starting point for more sustainable mobility. With Stations of the Future, UITP and KONE will provide important recommendations on how stations can prepare for the future on multiple aspects such as accessibility, sustainability, and urban planning and design, and why it is important to pay special attention to their design and governance," said Daria Kuzmina, UITP Rail Manager.
"Improving the flow of urban life is our mission at KONE, and safe, efficient and accessible public transportation stations are crucial elements of the smart, sustainable cities the world needs. We believe that close collaboration among all stakeholders is the only way to improve the increasingly complex ecosystems that public transportation networks are becoming. The collaboration with UITP for this project aims to identify the latest trends and bring out the needs of PTOs and PTAs to further develop their operations and services," the words of Cãlin Hera, Global Business Development Manager, Major Projects, KONE.