*NEW* Sustainable Bus Magazine printed issues are now available (also) on subscription
Embracing the evolving landscape of media and meeting our readers' growing demands, we're excited to announce a significant milestone in our journey. Sustainable Bus Magazine is now available ALSO through a subscription service for its printed issues. Please note, this doesn't mean that a paywall is being introduced: distribution in trade events and free online-availability […]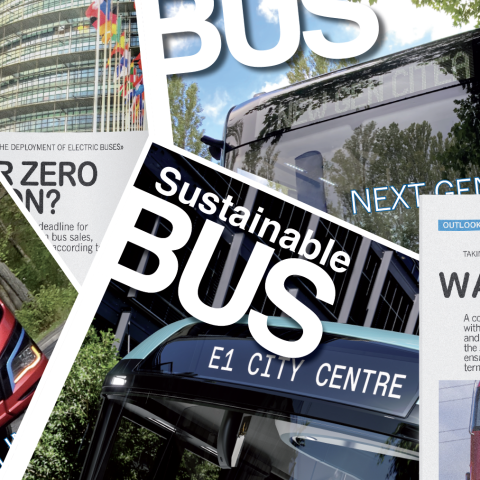 Embracing the evolving landscape of media and meeting our readers' growing demands, we're excited to announce a significant milestone in our journey. Sustainable Bus Magazine is now available ALSO through a subscription service for its printed issues.
Please note, this doesn't mean that a paywall is being introduced: distribution in trade events and free online-availability via web-reader will remain. These were the only two ways to check out Sustainable Bus magazines' contents so far.
Simply, a third option for reading Sustainable Bus magazine is now implemented: wherever you are located in the world, you now have the opportunity to receive paper issues directly at your home/office.
As we are now in the implementation phase of the new service, please don't hesitate to report any issues or malfunctions in the subscription process to abbonamenti@vadoetorno.com.
A new chapter in our journey
Since our foundation in 2018, we have strived to be the go-to resource for professionals driving the future of low and zero-emission public transportation. Today, we're taking another significant step forward.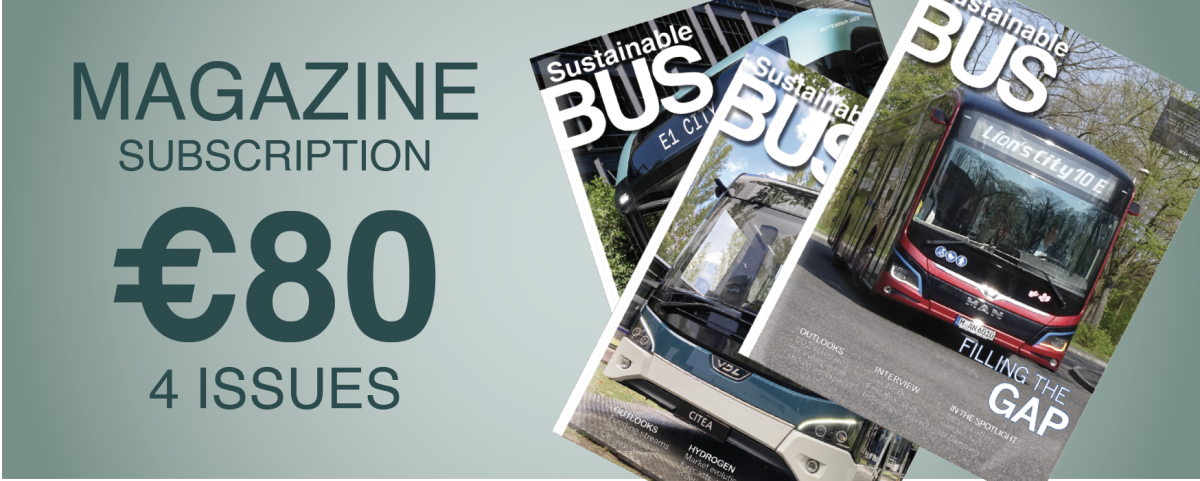 Up until now, you could find our magazine online and grab a printed copy at sector-related exhibitions. Our digital version is freely available to everyone. Additionally, we've been diligently sending our magazine by post to a list of top European public transport operators and authorities.
Starting from now, a third option is available: Sustainable Bus Magazine printed issues are available on a subscription basis. And we'd like to stress that 'also': distribution in trade events and free online-availability will remain.
Sustainable Bus magazine printed issues available worldwide
In this rapidly evolving world, it's not just buses and vehicles that are undergoing a transformation. The trade media sector is also experiencing changes in formats, themes, language, and demand.
Media can't help but provide an integrated range of products: websites, newsletters, social media channels, events. Staying in sync with the times and, most importantly, aligned with the demand is paramount. And the decision to begin with offering a subscription service for our Sustainable Bus magazine has been indeed prompted by the numerous requests we've received from individuals and companies eager to receive our latest issues in print format.
Adapting to changes in the media sector and meeting readers' evolving expectations is both challenging and invigorating. It's a rewarding journey to stay ahead in this dynamic industry.