What if trams were also to deliver goods? RegioKArgo project launched in Karlsruhe (Germany)
The Mobility Cluster of Karlsruhe in Germany has launched a a series of research and pilot projects under the umbrella name "regioKArgo", leveraging on the city's exceptional tram and commuter train network. The goal: developing a demonstrator cargo tram under the leadership of Karlsruhe's public transport providers. The mobility concept behind this project is very […]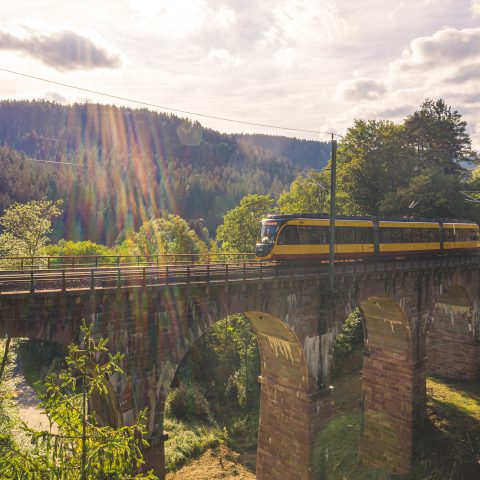 The Mobility Cluster of Karlsruhe in Germany has launched a a series of research and pilot projects under the umbrella name "regioKArgo", leveraging on the city's exceptional tram and commuter train network. The goal: developing a demonstrator cargo tram under the leadership of Karlsruhe's public transport providers.
The mobility concept behind this project is very simple: during off-peak hours the tram will transport goods in a dedicated compartment that can then safely be made available for passengers during peak hours. The tram will collect parcels from logistic hubs where carriers will have deposited them. The tram then transports the parcels to 'city hubs' in the city center, where service providers take them for the last mile – this will of course be carried out by local, emission-free transport modes such as e-vans or cargo bikes.
Trams to transport goods: IT infrastructure behind
Responsibility for the development of the underlying management platform within a sub-project lies with INIT, a worldwide leading provider of IT solutions for public transport, who has presented the project with a press note. This ICT platform (Information and Communication Technology) is the digital core behind this new project. It will track the movement of all goods and connect the logistic service agents with the transport service providers for booking, transport management and payment.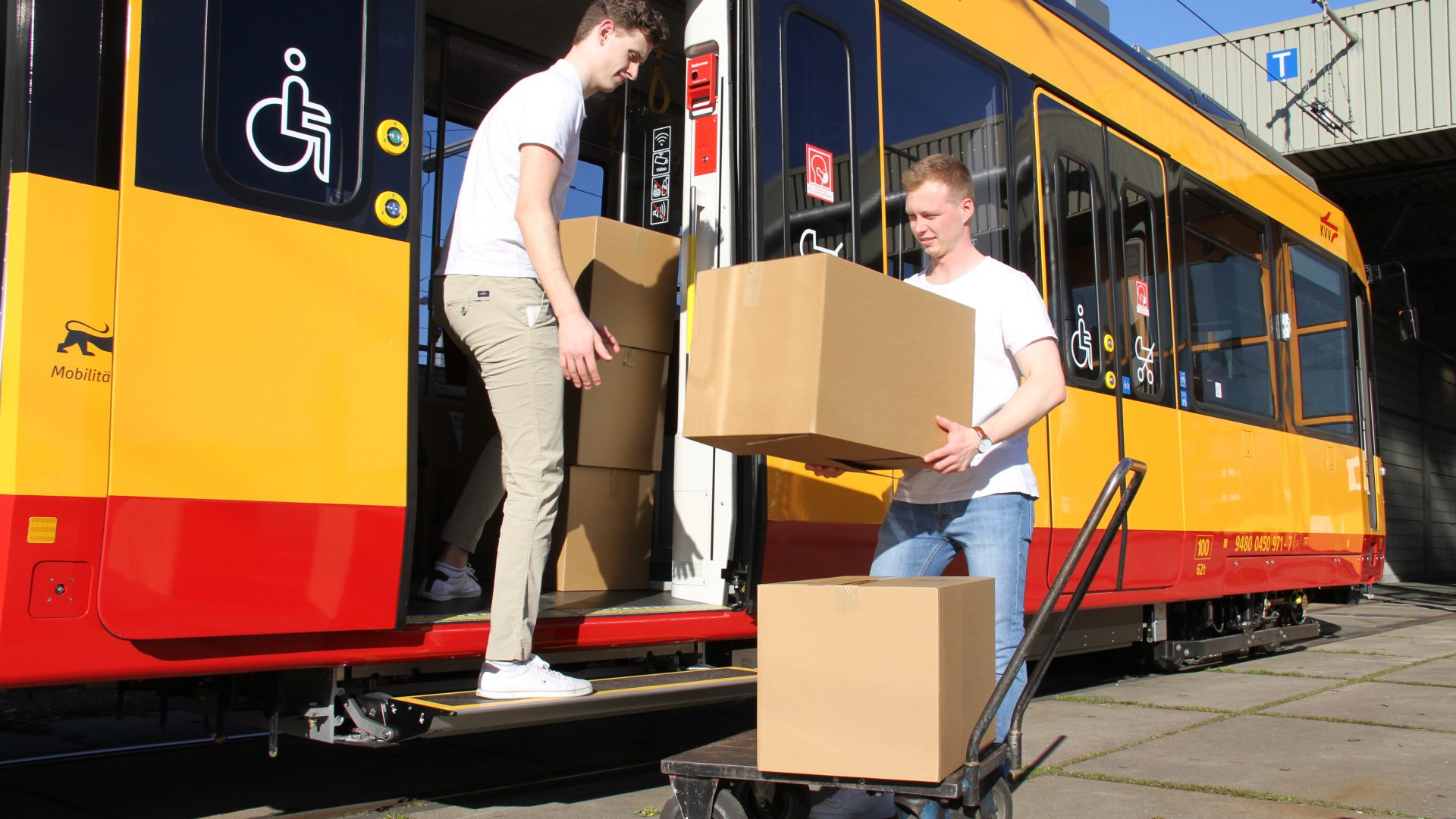 In terms of research, the Karlsruhe Institute of Technologie (KIT), Karlsruhe University of Applied Sciences, Offenburg University and the Karlsruhe-based FZI Research Centre for Information Technology are all involved in the regioKArgo project, lead by Albtal-Verkehrs-Gesellschaft (AVG) and Automotive Engineering Network (aen). The partnership also includes many partners from the public transport sector as well as the logistics industry and political entities.
The concept also addresses the concerns of parcel delivery firms, since – with online shopping on the increase due to the COVID-19 pandemic – these companies are close to reaching the limit of their capabilities, not least because of the issue of hiring additional drivers.
regioKArgo project in Karlsruhe
"Karlsruhe is convinced that this innovative logistic concept will contribute significantly to an overall reduction in traffic volumes in urban areas", says Ascan Egerer, COO of Karlsruhe's public transport providers VBK and AVG. "The Karlsruhe TramTrain model provides the ideal preconditions for this project. As our trams are technically equipped to use Deutsche Bahn's heavy rail network, we can also serve the countryside where logistic hubs are easier to install."
Frank Mentrup, the Lord Mayor of Karlsruhe adds: "Karlsruhe has always been a mobility pioneer. Today this translates into a strong commitment to design the mobility of the future. We enjoy a unique ecosystem that brings together science, universities, industry, politics and a trailblazing public transport provider. The innovative capacity of the Karlsruhe Mobility Cluster is strongly recognized in the public transport sector. One example is the unique Innovation Partnership of Karlsruhe with UITP, the International Association of Public Transport, headquartered in Brussels."