UITP is out with a new report on "Transition to Renewable Energy in Public Transport"
UITP has just released the Report "The Road to Sustainability: Transition to Renewable Energy in Public Transport", that provides guidance on how public transport organizations can successfully transition to renewable energy sources in order to meet their decarbonization goals. The report covers topics such as energy use in public transport, the challenges and perspectives of […]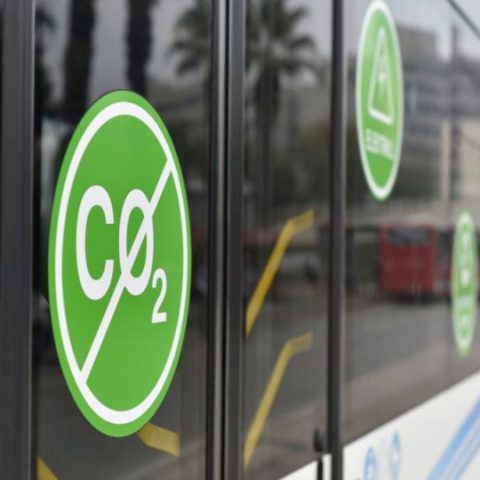 UITP has just released the Report "The Road to Sustainability: Transition to Renewable Energy in Public Transport", that provides guidance on how public transport organizations can successfully transition to renewable energy sources in order to meet their decarbonization goals.
The report covers topics such as energy use in public transport, the challenges and perspectives of different energy market segments, and strategies for setting up and assessing the impacts of the energy transition. It also includes examples of best practices from around the world.
UITP report on renewable energy in public transport
Investing in new green fleets is an important step in achieving the decarbonization objectives for the public transport sector. This includes not only the vehicles themselves, but also the infrastructure and technology needed to support the use of green and renewable energy sources, such as electric charging and hydrogen fueling stations. Additionally, the sector should also consider implementing energy efficiency measures and implementing sustainable procurement policies to further reduce emissions.
While the public transport sector has made progress in transitioning to alternative fuel technologies, such as electric and hydrogen fuel cell vehicles, the integration of renewable energy sources into the energy mix is not as well developed. This is an area that needs more attention and investment in order to fully decarbonize the sector. This includes not only increasing the use of renewable energy to power the vehicles, but also looking at ways to integrate renewable energy into the infrastructure and operations of public transport systems. This could include things like installing solar panels at bus depots or incorporating wind turbines into the design of train stations. All this issues are taken into account in the new UITP report.
"This report gathers a year's worth of work between the UITP Sustainable Development Committee and other UITP members who kindly contributed to our working group. Over the course of 2022, the energy topic grew in importance for many, and I believe the hard work all our contributors put into this report should support the sector in facing the energy and climate crisis. Stay tuned in the coming months for more on the topic of renewable energy.", says Elisabetta Tromellini, Head of CSR – Sustainability at FNM S.P.A and Chair of the Sustainable Development Committee.
"The transition to renewable energy is an outstanding opportunity for the public transport sector to reaffirm its leadership position as a provider of sustainable mobility. Across all assets, the energy transition only strengthens benefits of public transport and should be on the agenda of all stakeholders in the sector", adds Arthur Cormier, UITP Sustainable Development Committee Manager