VDL and Siemens together to investigate on bi-directional charging
A cooperation between VDL and Siemens will investigate new charging technology with focus on the bi-directional charging for fleets of electric buses and electric trucks. In the spotlight of the partnership there will be the following main topic: how vehicle technologies, energy storage and charging systems work together. The VDL Charging Test Centre, located on the […]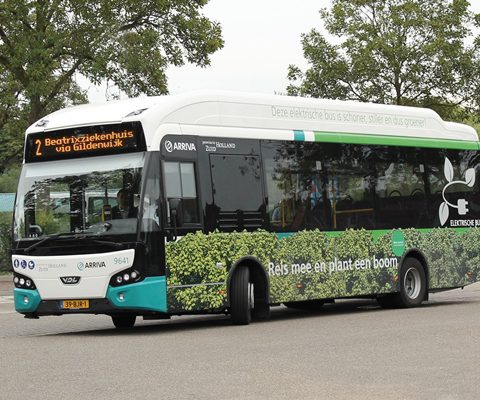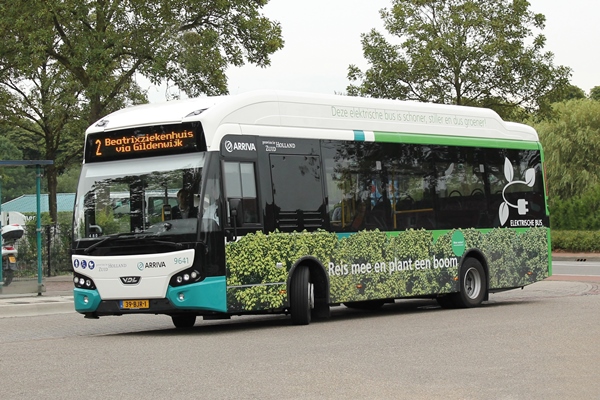 A cooperation between VDL and Siemens will investigate new charging technology with focus on the bi-directional charging for fleets of electric buses and electric trucks.
In the spotlight of the partnership there will be the following main topic: how vehicle technologies, energy storage and charging systems work together. The VDL Charging Test Centre, located on the premises of VDL ETS (Enabling Transport Solutions) in Valkenswaard (NL), has therefore been expanded with new charging technology to provide more insight into smarter, more efficient use of the existing power grid and the bi-directional charging of heavy vehicles.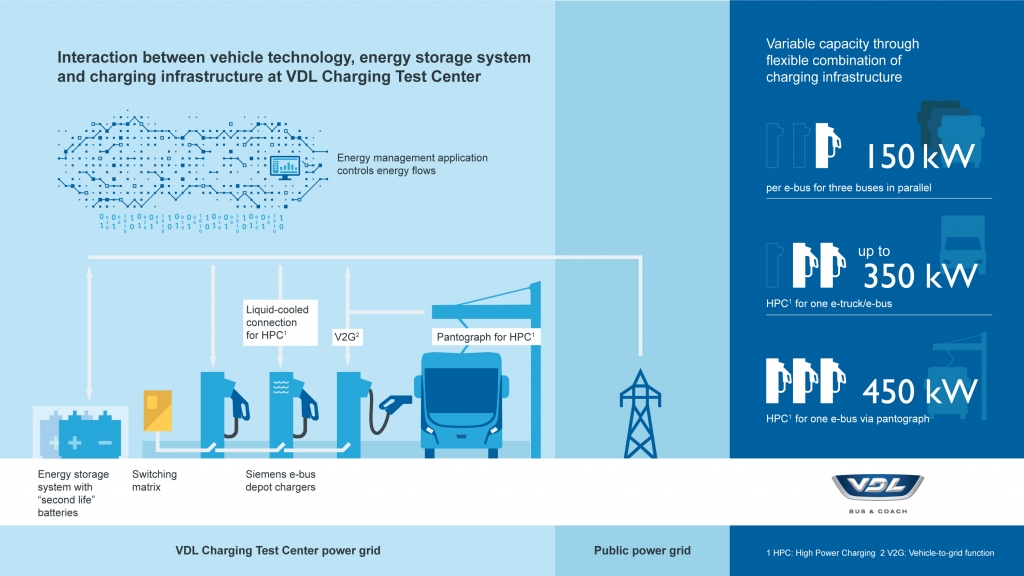 VDL is so far one of the leader in electric bus production in Europe (with main focus on the North Europea markets) and it's extending its strategies outside the borders of the bus business: a few days ago VDL Translift  (a company of VDL Group) has presented the first electric trucks for the collection of waste and raw materials.
Bi-directional charging in the spotlight of VDL and Siemens
Bi-directional charging means that electric vehicles are not only able to draw energy from the power grid and energy storage system but also to deliver energy back to these systems. This function paves the way for future use cases such as covering peaks in power demand. This means, electric vehicles are able to communicate with the grid and provide power back in case of capacity constraints.
VDL is going to use this technology for purposes such as boosting interoperability – the mutual communication and exchange of information – of heavy electric vehicles and charging infrastructure. Through this initiative, VDL intends to gain greater insight into the entire power supply chain for electric heavy vehicles so that more sustainable mobility solutions can be developed that ultimately contribute to a successful energy transition, the company points out.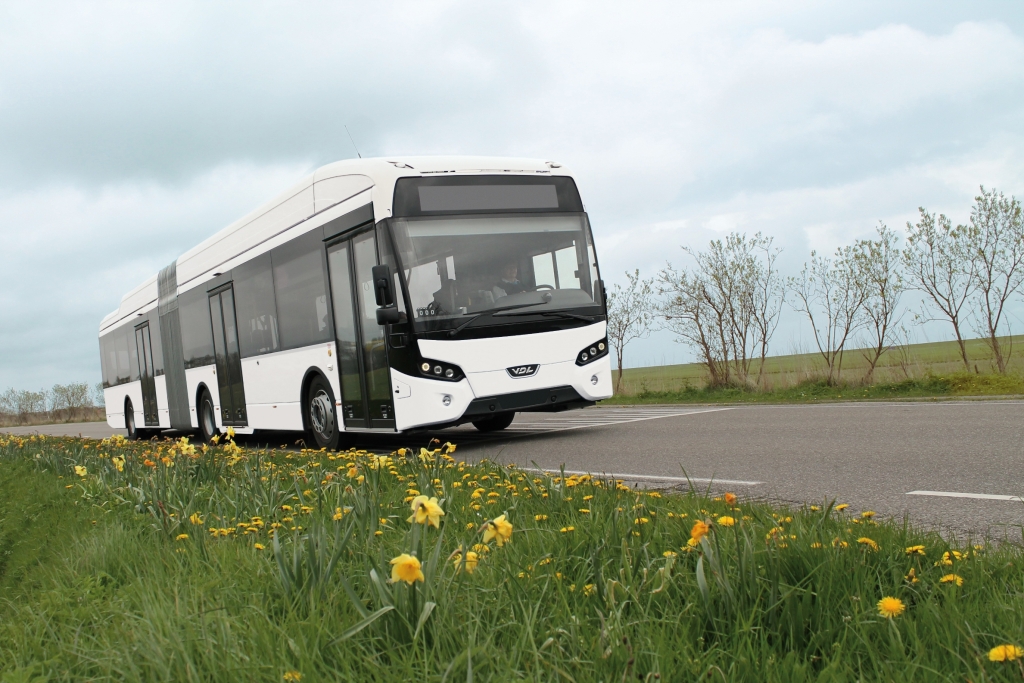 Siemens fast charging station at VDL Charging Test Centre
To this extent, three Siemens fast charging stations, in combination with a VDL energy storage system (made of two second life battery systems from an electric bus), have been installed at the VDL Charging Test Centre in Valkenswaard, that belongs to the premises of VDL ETS, the company of VDL Group in charge of research, development, prototyping and testing of new concepts, in particular the transport-related activities of VDL companies. It employees some 100 people.
The data from these systems are managed via a 'cloud-based' energy management application running on MindSphere, the cloud-based, open IoT operating system from Siemens.
Using the data from these systems, the charging of the vehicles can be actively controlled, the partners explains. A special 'switching matrix' allows the available power capacity to be flexibly deployed and used.
The usage of batteries for energy storage is one of the possible application for electric bus batteries after their lifespan on the vehicle is finished. On average, these batteries still have more than 80% of their original capacity and can function perfectly as a power storage system.
In this specific case, second life battery systems from an electric bus are used for the temporary buffering of power fed back from the heavy electric vehicles.
Smart charging to avoid peak of demand
"Deployment of heavier e-vehicles also involves technical issues such as the increasing energy demand and unpredictable load on the power network," said Menno Kleingeld, Managing Director VDL ETS. "It is important to use alternatives, both for smarter planning of charging times and so energy can be temporarily stored in a buffer. This temporary buffer can then supplement the available capacity of the power grid to deliver power back to the vehicles during periods of peak load. This new technology allows us to investigate how we can reduce the load that charging sessions place on the power grid and how we can properly store the available energy capacity and distribute it based on demand. We also use second-life batteries in the storage system, which means we can re-use our earlier eBus batteries and give them a new lease of life."
Menno Kleingeld adds: "This joint project with Siemens fits within the VDL strategy and vision in the area of e- mobility. Our innovation activities are part of a larger programme in which we develop new platforms and building blocks, in close cooperation with our strategic partners. These partnerships are a prerequisite for continuing to develop mobility solutions for the future."
"We are excited to collaborate with VDL on this innovative project, which brings us a step closer to making e- mobility more flexible and efficient," said Monique Mertins, Head of Charging Infrastructure for eBus and eUtility Vehicles at Siemens Smart Infrastructure. "Three of our latest 150 kilowatt (kW) fast charging stations are being used in Valkenswaard. The charging electronics can be temporarily interconnected, making it possible to charge three vehicles in parallel with a capacity of 150 kW each, or one vehicle particularly rapidly up to 450 kW using High-Power Charging (HPC). This means power can be adjusted flexibly and the charging infrastructure optimized for depots with different requirements."