VDL extends electric bus portfolio with Low Entry vehicles. New batteries developed
VDL Bus & Coach electric bus portfolio gets bigger. The company has extended its Citea Electric product range with two new Low Entry variants, with a length of 12 and 12.9 metres. The Citea SLE Electric benefits from the new generation of battery packs and can be fitted with a variety of charging systems. The […]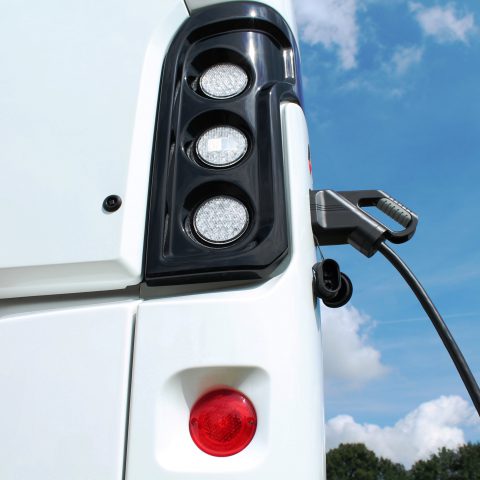 VDL Bus & Coach electric bus portfolio gets bigger. The company has extended its Citea Electric product range with two new Low Entry variants, with a length of 12 and 12.9 metres. The Citea SLE Electric benefits from the new generation of battery packs and can be fitted with a variety of charging systems. The first VDL Citea SLE Electric will go into operation in 2019.
VDL expands Citea Electric bus range
At the moment, VDL is one of the main European manufacturer of electric bus. Today, more than 250 units of VDL Citea Electric bus are in operation across Western Europe, where together they have covered some 15,000,000 electric kilometres.  Both Citea SLE Electric versions (12 and 12.9 meters) are the perfect complement to the Citea LLE-99 Electric, at present mainly deployed on regional lines in the Netherlands and Luxembourg. The Citea SLE Electric is equipped as standard with the new 216 kWh battery pack, and as an option can be fitted with the new 288 kWh battery pack. This provides the VDL Citea SLE Electric with an action radius of between 100 and 200 kilometres, without requiring top-up charging. Both the 12 and the 12.9 metre-length variants come as standard with a CCS plug. As an option, the Citea SLE Electric can be equipped with a roof-mounted or inverted pantograph, with a capacity of up to 450 kW.
More electricity on the bus
New 288 kW battery pack is the outcome of developments in the field of energy density, as VDL Bus & Coach points out in a press release. The capacity of the basic battery pack has been increased by around 20%. So, two new air-cooled battery systems with an energy capacity of 216 and 288 kWh respectively have now been made available. With an admissible C-rate of 1.5C, the battery packs can be charged to a capacity of between 300 kW and 450 kW (450 kW charger allows the vehicle to receive a top-up charge in just 45 minutes).The new battery modules also satisfy the R100.2 safety requirements imposed on battery systems.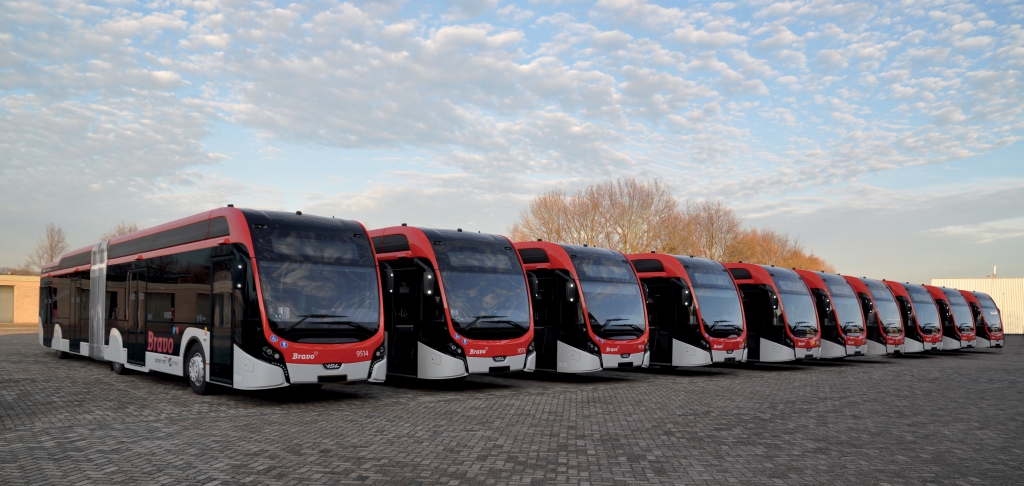 Inverted pantograph to standardise electric bus technol0gy
As well as innovations in new battery technology, VDL Bus & Coach has come up with a new charging connection for the inverted pantograph. By introducing this charging connection, VDL Bus & Coach has met the demand from the market for integration with existing systems. Further standardisation within the market will make it possible for the inverted pantograph to be employed on a broader scale, VDL underlines. The charging connection on the bus is suitable for charging capacities of up to 450kW. The most suitable type of pantograph, either roof-mounted or inverted, is selected according to the mode of operation. The first customers are expected to start charging using an inverted pantograph before the end of the year.
VDL Bus & Coach, a transition partner
"Continuing to innovate in E-Mobility is of key importance if we are to maintain our lead in the field of zero emission public transport. As transition partners, we are constantly striving to further optimise the usability of electric buses and to reduce total operating costs. The introduction of the new battery systems and inverted pantograph compatibility are the clear result of our efforts," explained Alex de Jong, Business Manager Public Transport VDL Bus & Coach bv.