Via grows at $3.5B valuation thanks to financing round
Via announces it has closed a financing round led by 83North, with participation from new and existing investors including Exor N.V., Pitango, Janus Henderson, CF Private Equity, Planven Entrepreneur Ventures, Riverpark Ventures, and ION Crossover Partners. The round values Via at $3.5B, at the same price per share as the company's previous financing in November […]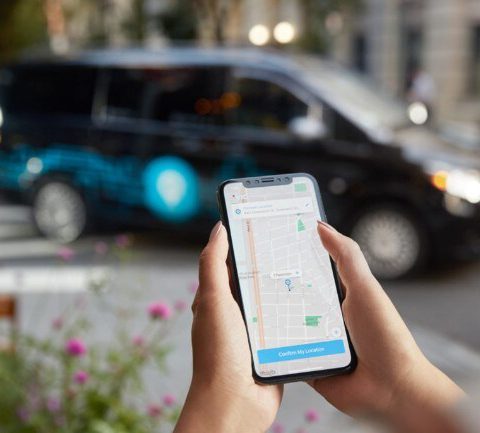 Via announces it has closed a financing round led by 83North, with participation from new and existing investors including Exor N.V., Pitango, Janus Henderson, CF Private Equity, Planven Entrepreneur Ventures, Riverpark Ventures, and ION Crossover Partners.
The round values Via at $3.5B, at the same price per share as the company's previous financing in November of 2021. Via says it "intends to use the funding to expand its product suite and further its vision of providing the end-to-end digital infrastructure for public mobility". Via products are today used by over 600 communities worldwide.
Via revenues 2022 over $200M
Headquarters in New York, one hundred employees in Europe divided between the London, Paris and Berlin offices, one CEO Europe (Chris Snyder). Via Transportation is a tech company whose core business is helping to increase public transport efficiency through the use of data and on-demand transport management (more info in our interview with Anthea Greco, Head of Partnerships Southern Europe).
Via states it has ended 2022 ahead of plan, with annualized revenue run-rate surpassing $200M, more than doubling since the previous financing round.
"We have known Daniel, Oren, and the Via team for many years now. Their ability to maintain rapid growth year over year, and to continue to innovate and deliver for their customers is unique," said Arnon Dinur, Partner at 83North. "We believe in the company and the category, and are delighted to support Via in the future opportunities this funding will bring."
"Via is a rare combination of a company that has a profound impact on the communities it serves while also generating attractive unit economics at scale," said John Elkann, CEO of Exor N. V. "Daniel and his team are building a great company and as a major shareholder we are committed to supporting the company in this next stage of growth."
"This financing is an exciting milestone for Via and a reflection of the power that technology has to transform transit in communities around the world," said Via co-founder and CEO Daniel Ramot. "Access to transit improves health, education, and economic outcomes, and all of us at Via are inspired every day to see the positive impact our customers have achieved by adding technology to their transit networks. The growth of the TransitTech market in recent years has been truly remarkable, and we are proud of the contributions we have made to create and expand the category."